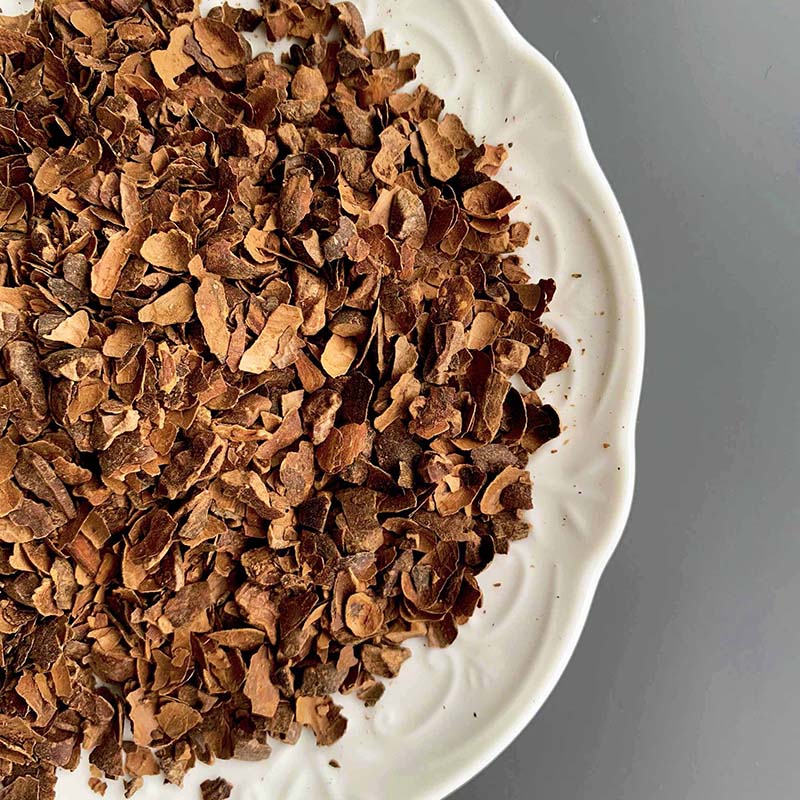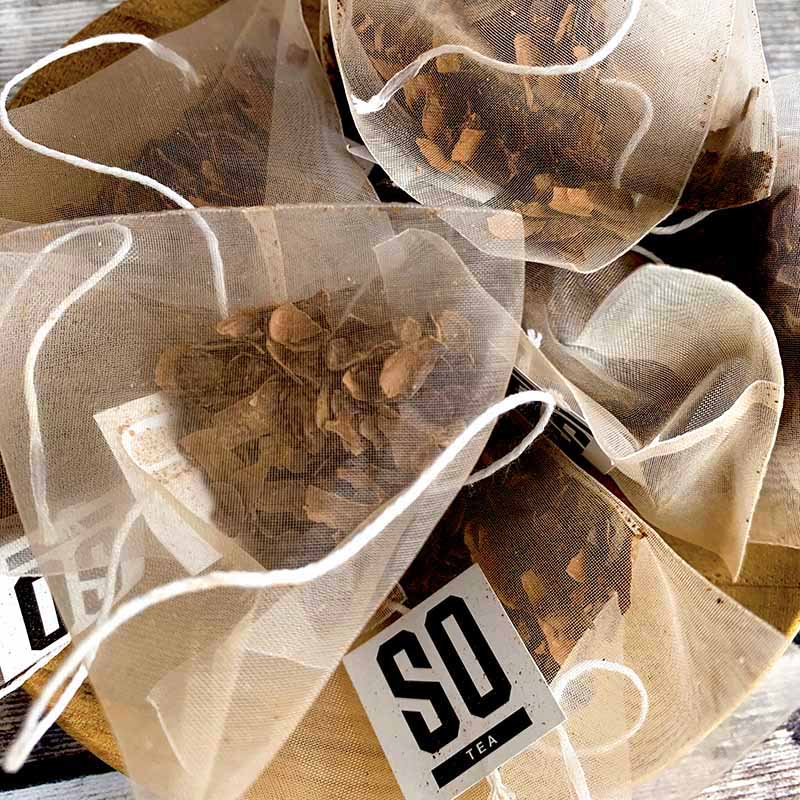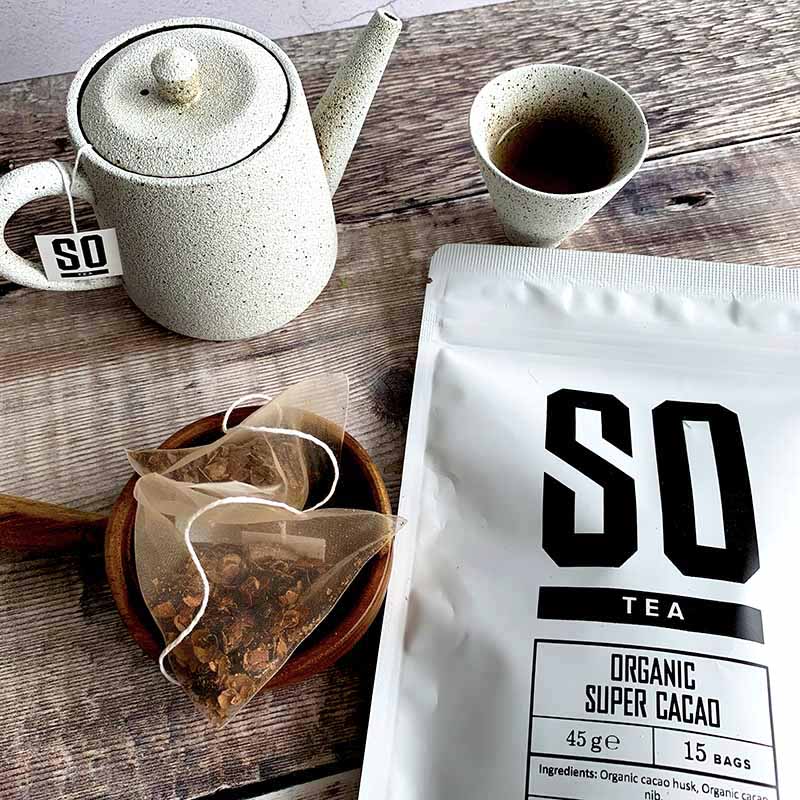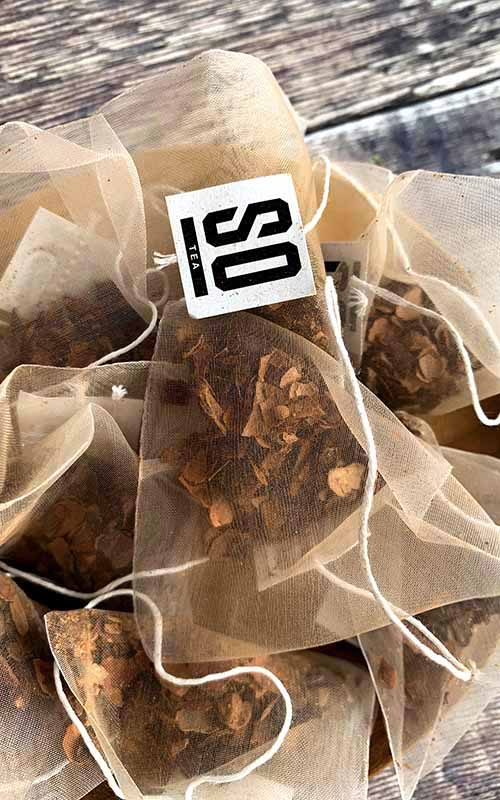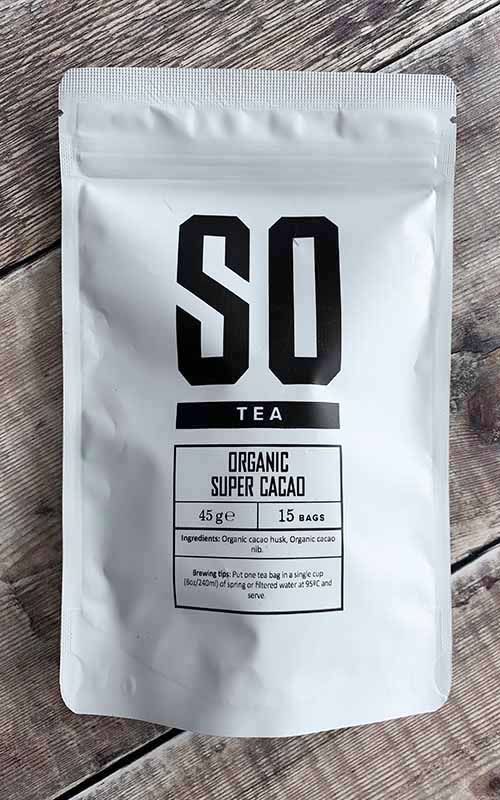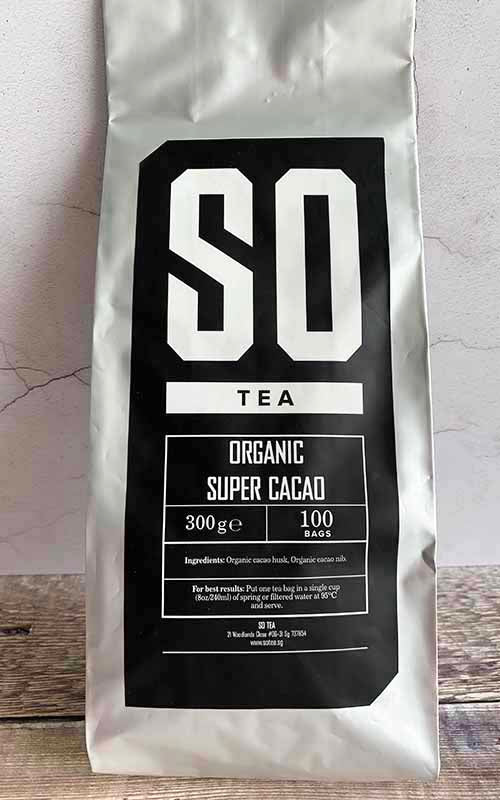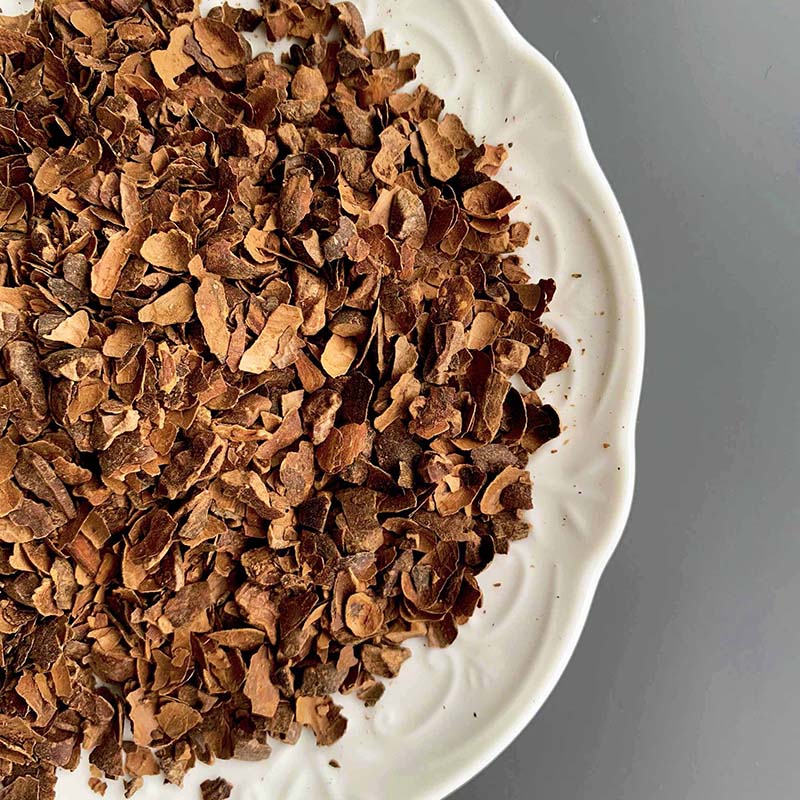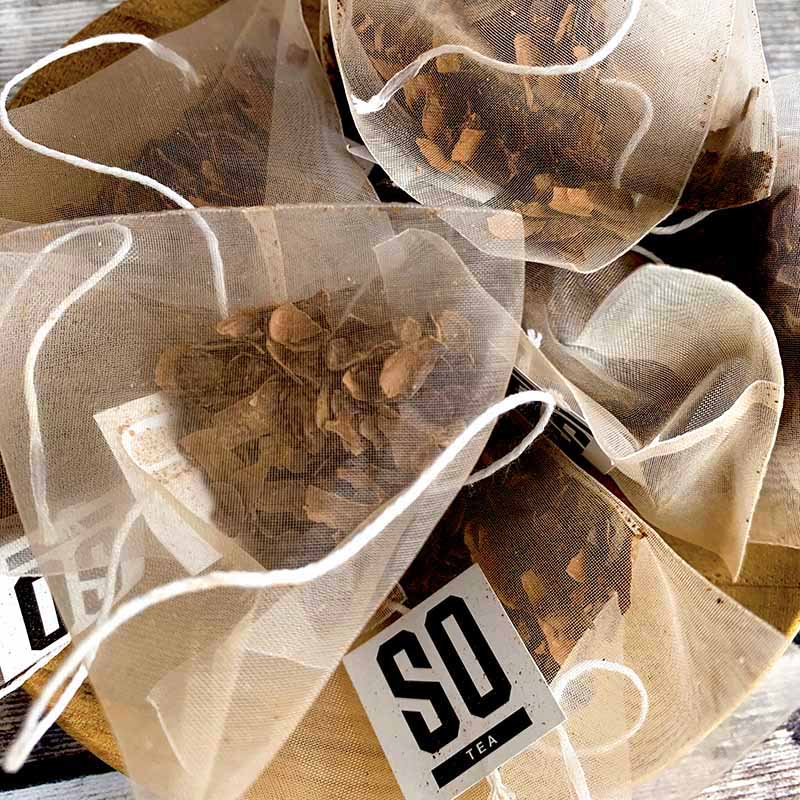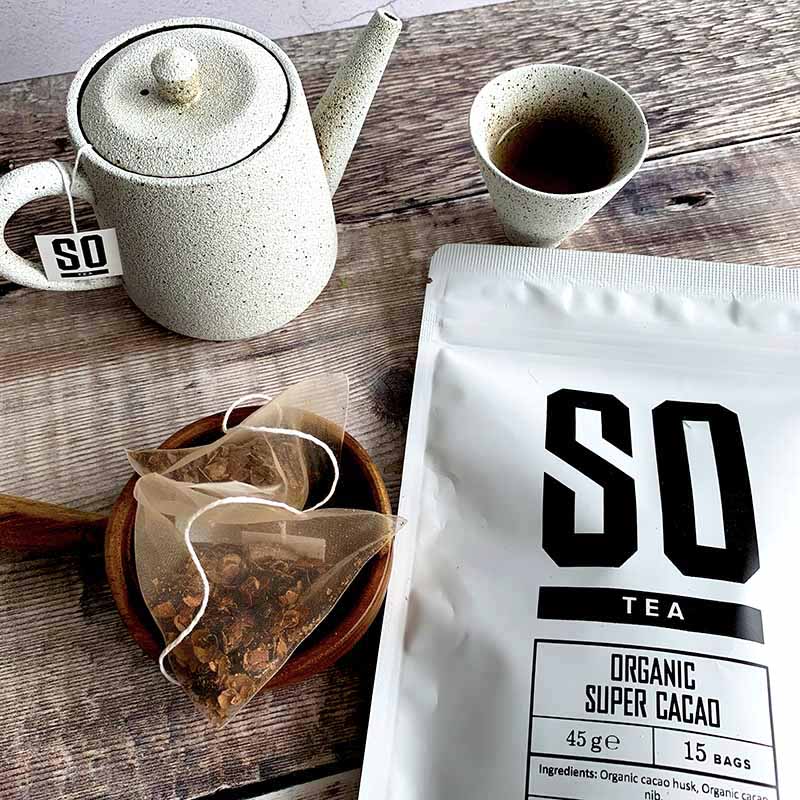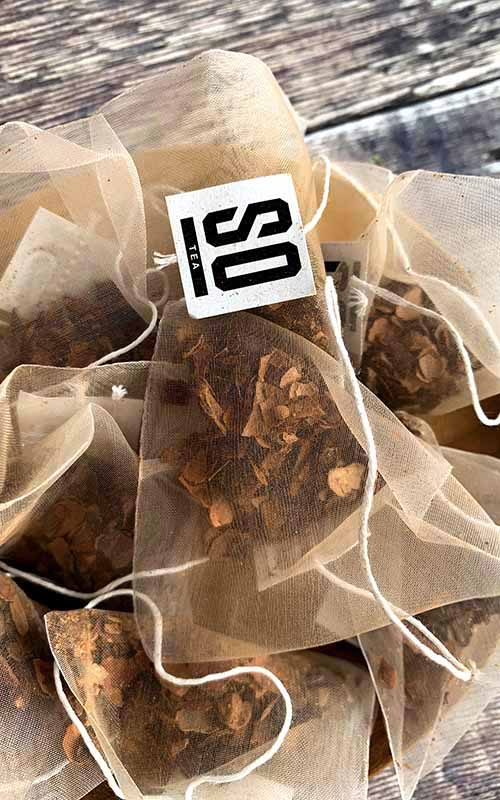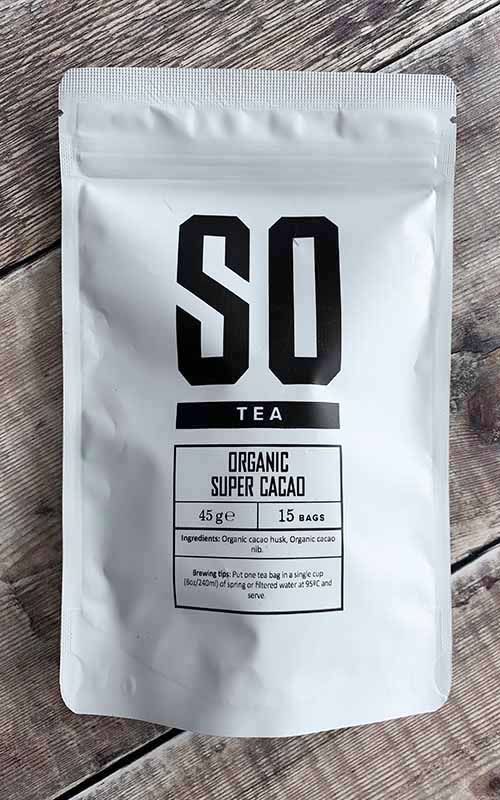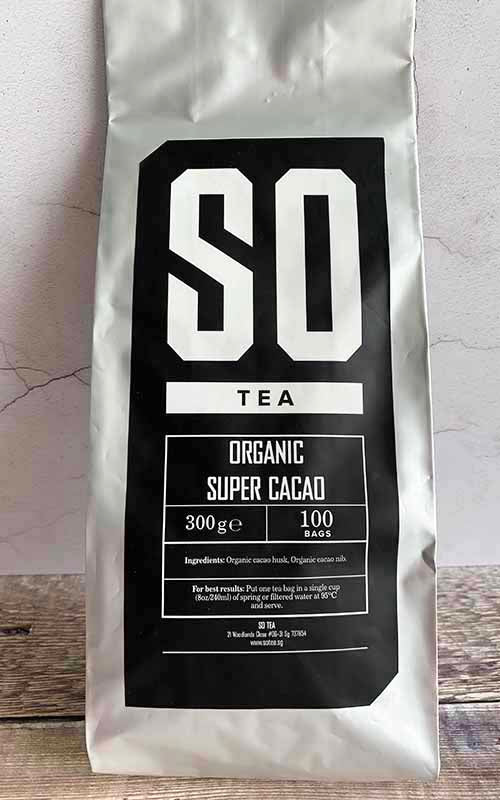 So Tea
Organic Super Cacao
Delicious infusion with an irresistible taste and aroma with a hint of chocolaty sweetness. Contains natural ingredients such as Cacao husk that is rich in various flavanoid antioxidants and theobromine.

Boosts energy and mental focus without the harsh effect of caffeine. Also supports lower blood pressure, enhanced mood and memory, and muscle relaxation. Plus, it helps fight free radicals and strengthen immunity.
Ingredients List:
Organic cacao husk, Organic cacao nib.
Brewing Guide:
One tea bag, 8 oz / 250 ml water at est. 95 degrees C, 3-5 minutes.