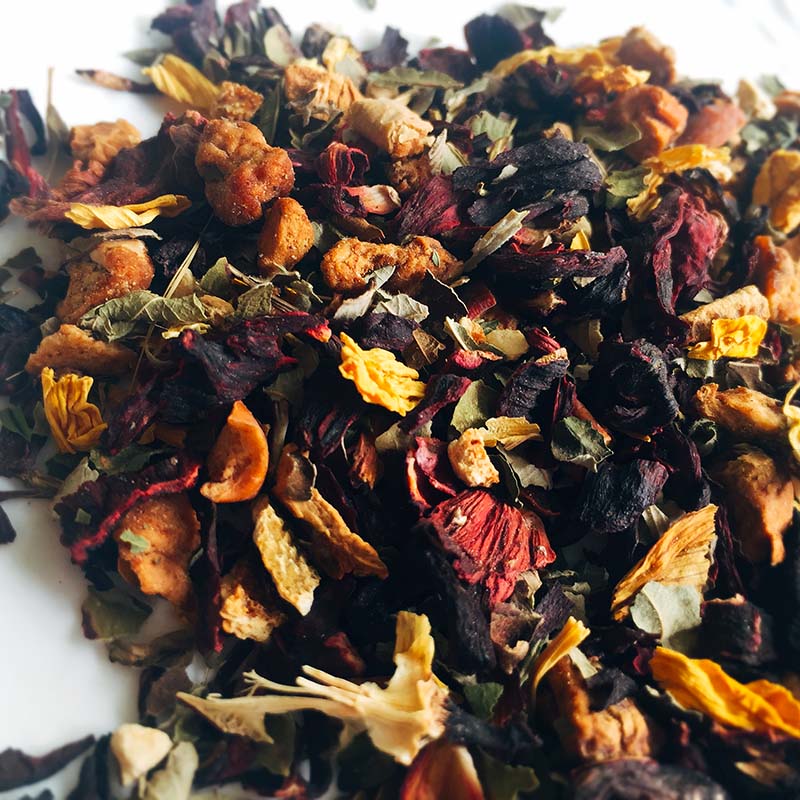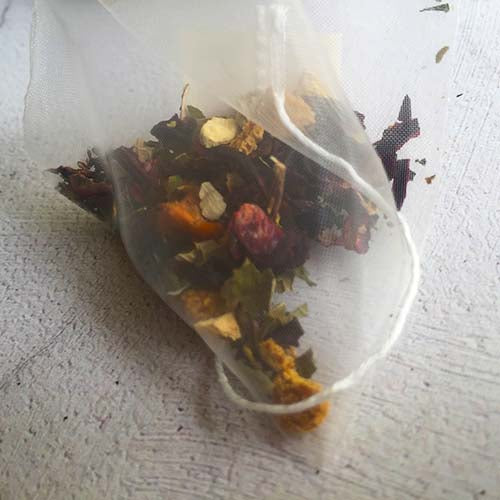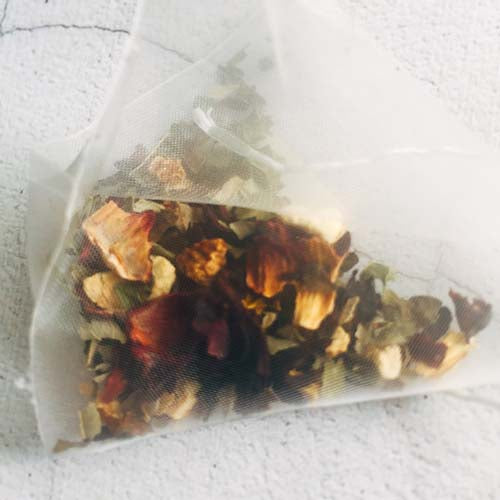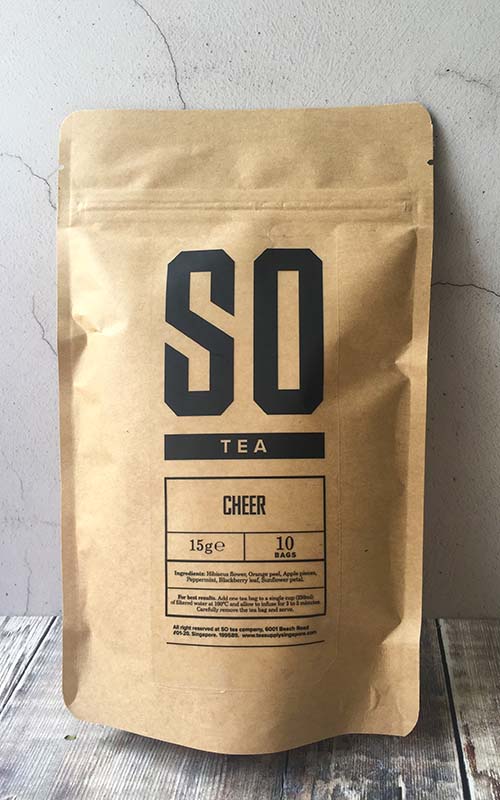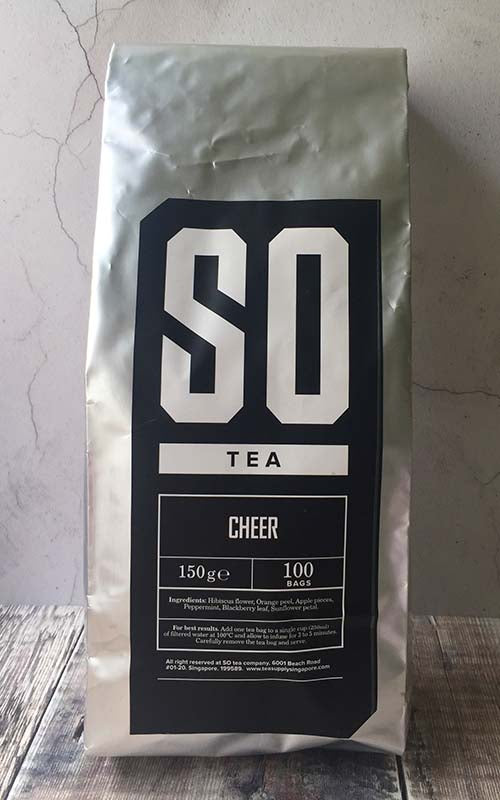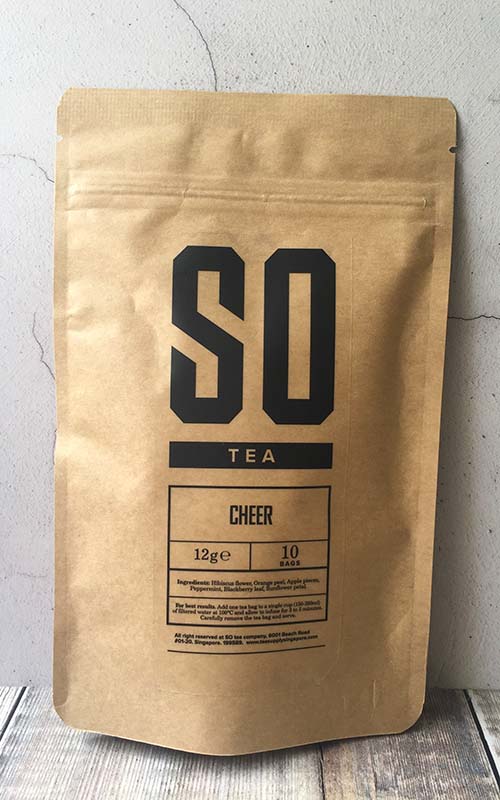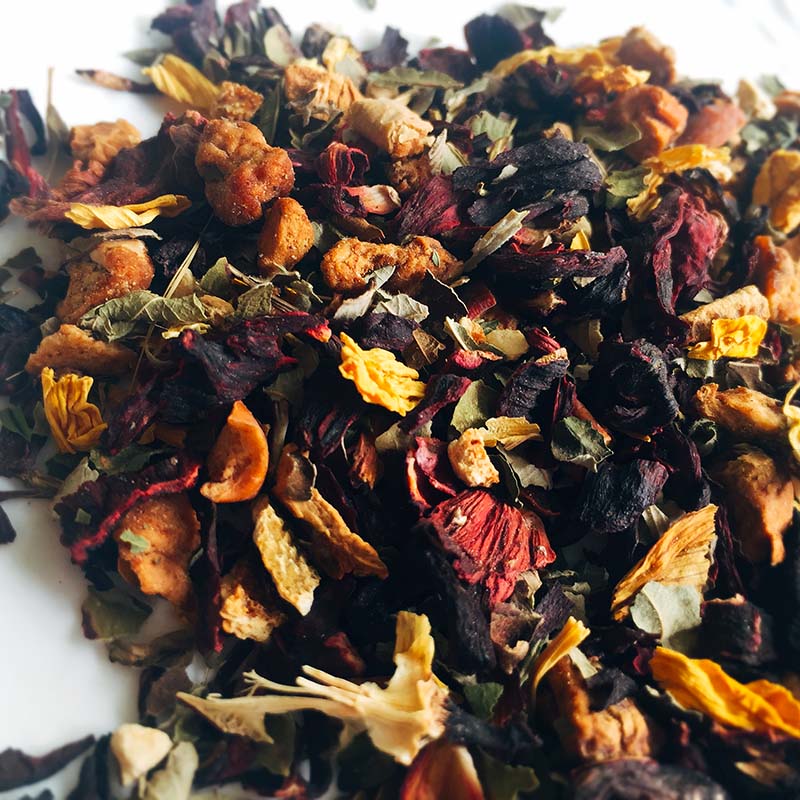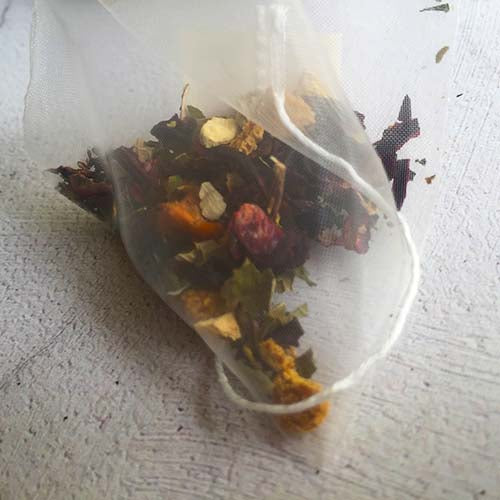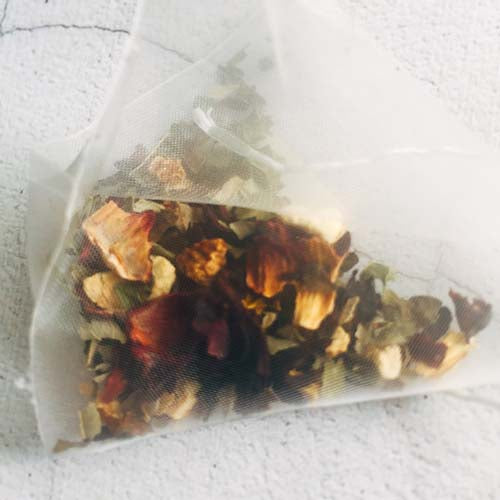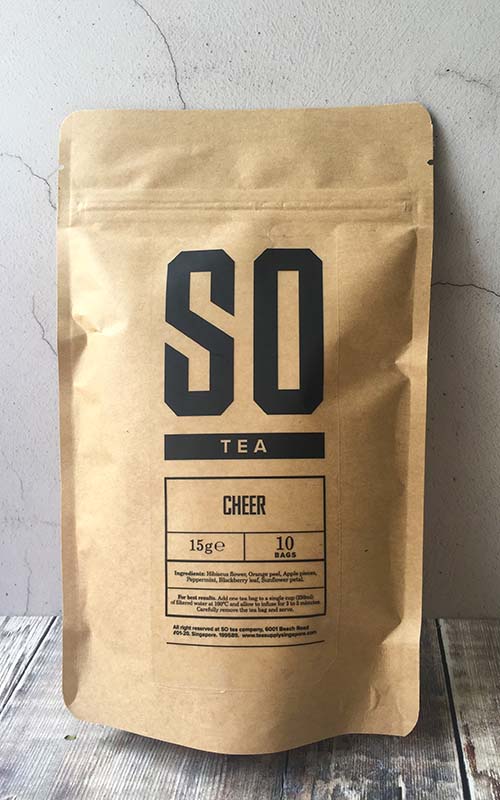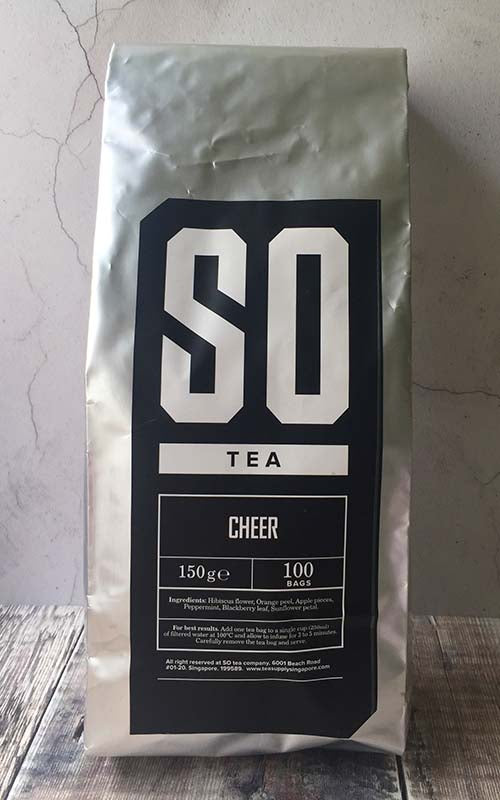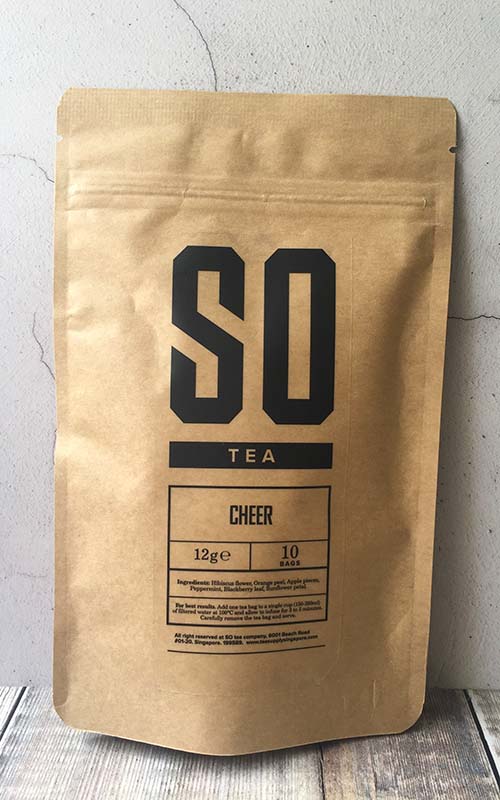 So Tea
Cheer - Immune Booster
A Cup of Natural Antioxidants! 

Uplifting Hibiscus infused with Orange and Peppermint, great for boosting your energy in the morning and providing for a refreshing afternoon. 
Ingredients List
IMPROVED RECIPE:
Hibiscus: Rich in antioxidants, boost the immune system and metabolism. 
Peppermint: Rich in antioxidants, immune booster, relaxation aids, and an excellent breath freshener.
Blackberry leaves: Full of antioxidants and supports the immune system, anti-cancer aids.
And a touch of Orange Peel; Apple pieces; and Safflower petals.
Brewing Guide:
8 oz or 250 ml, 95 degrees C water, 3- 5 minutes, serve without milk.