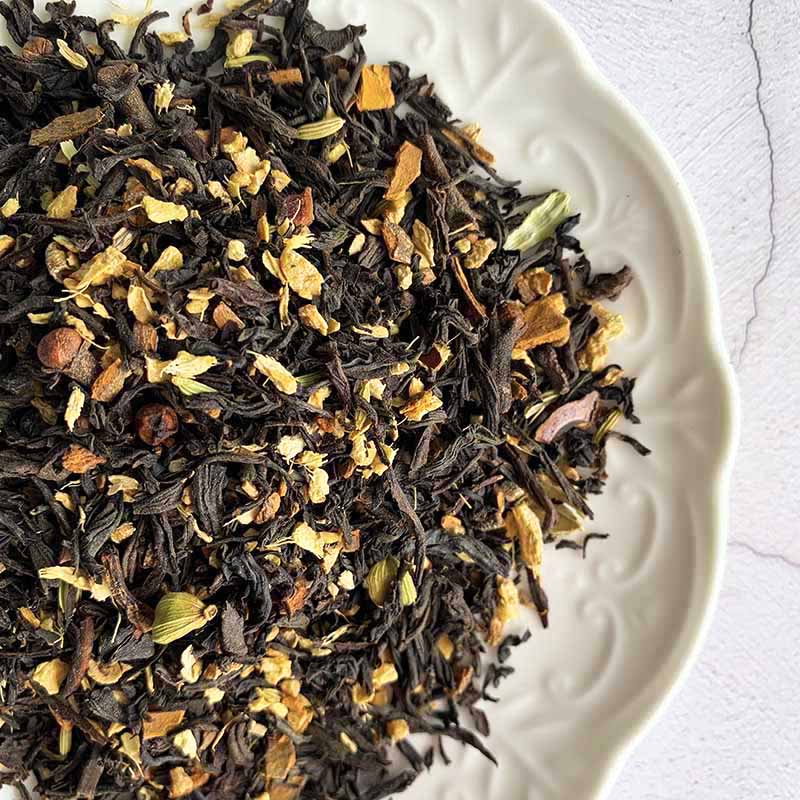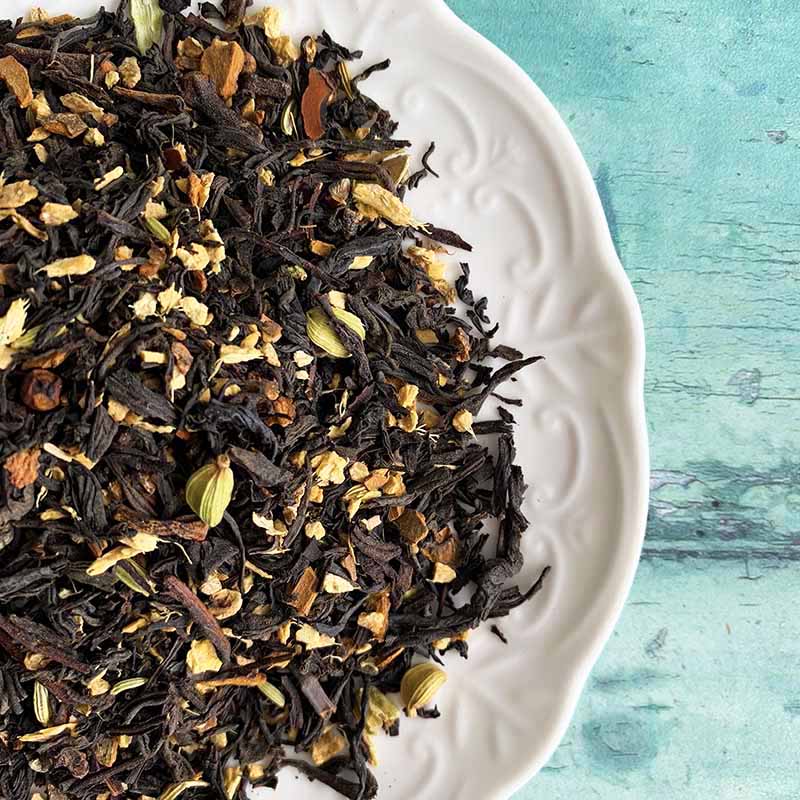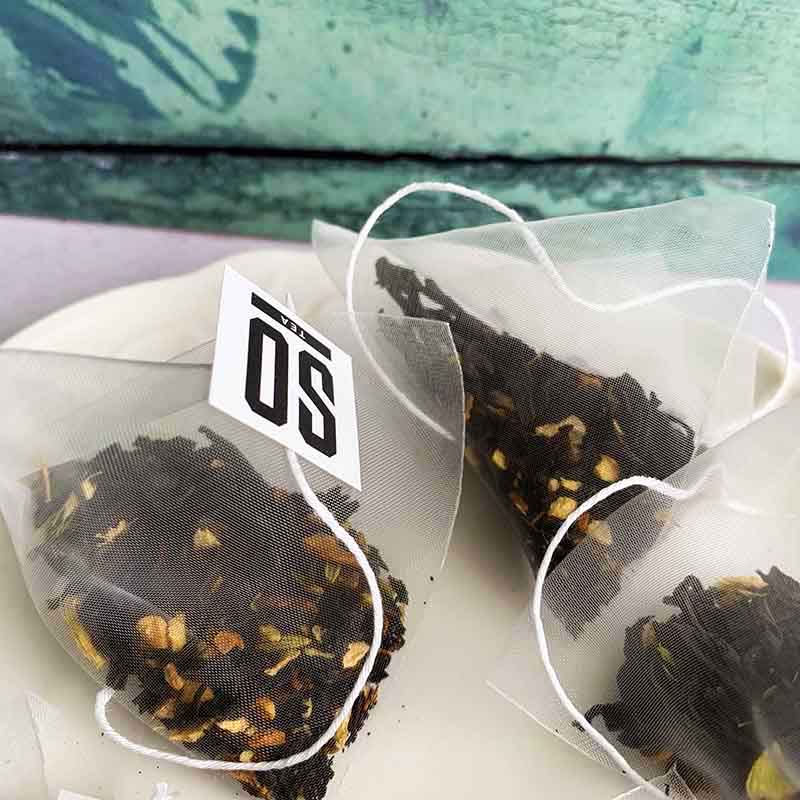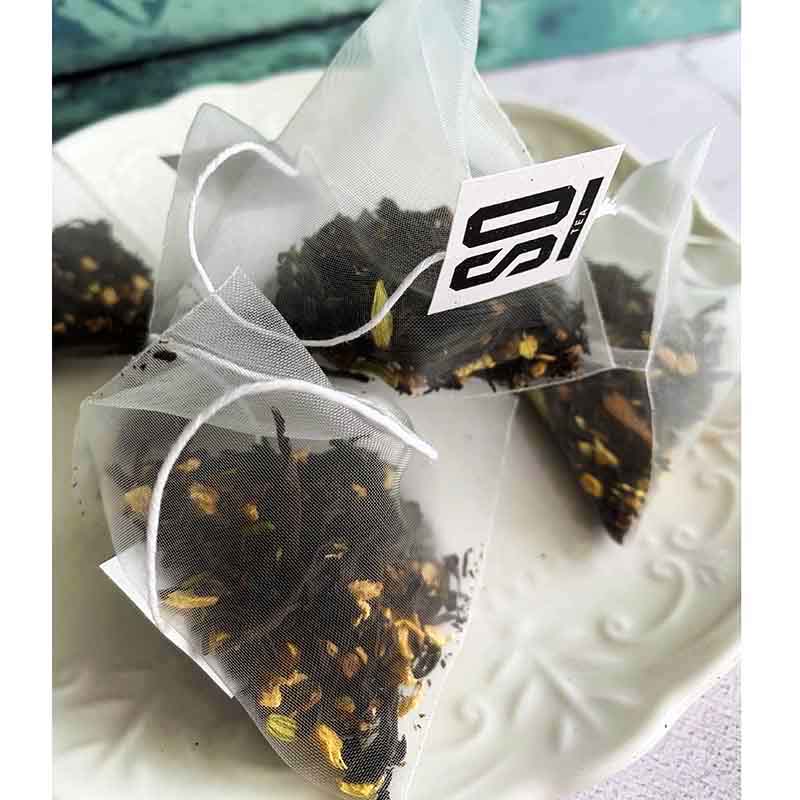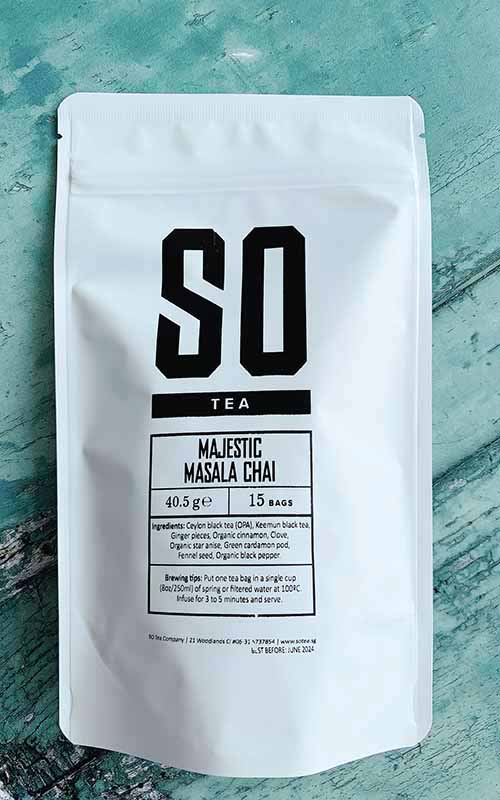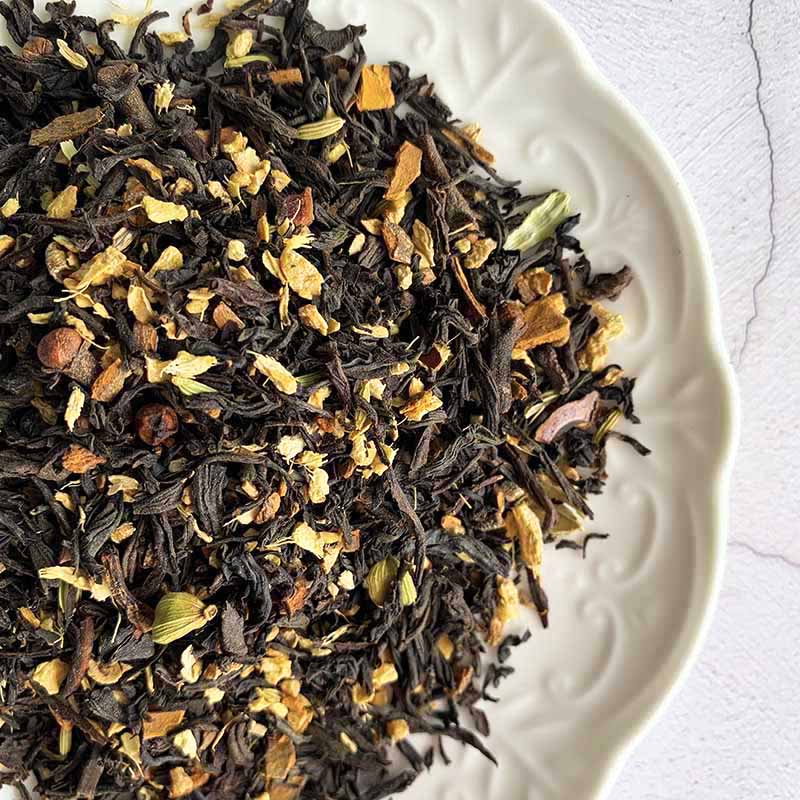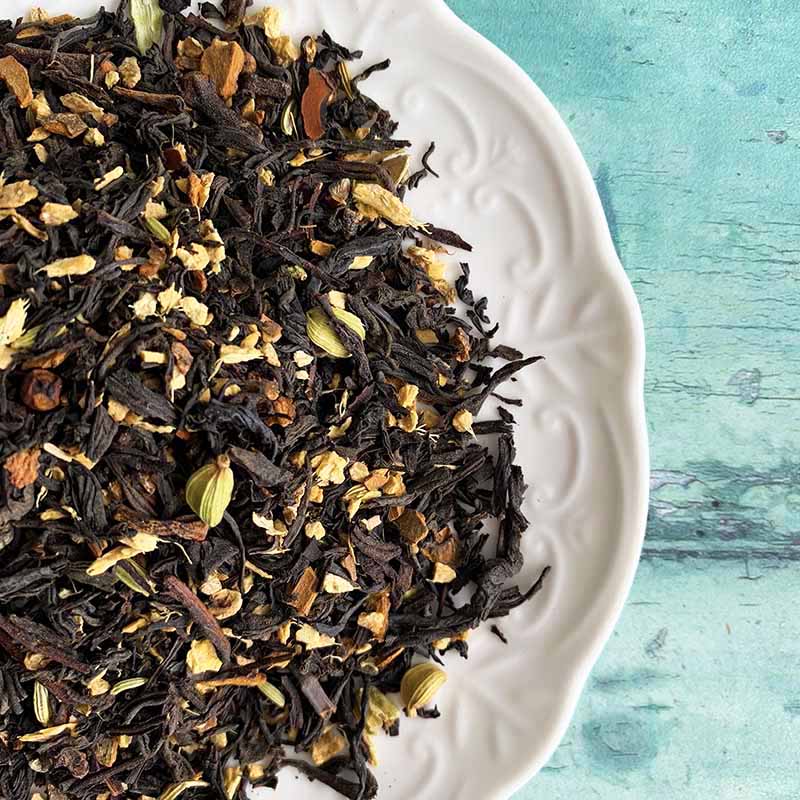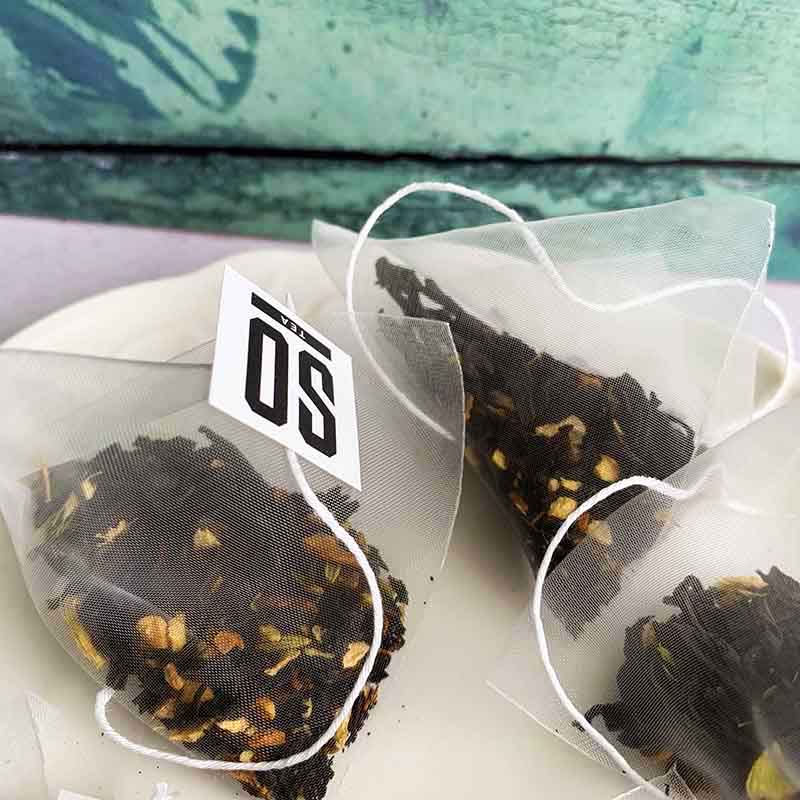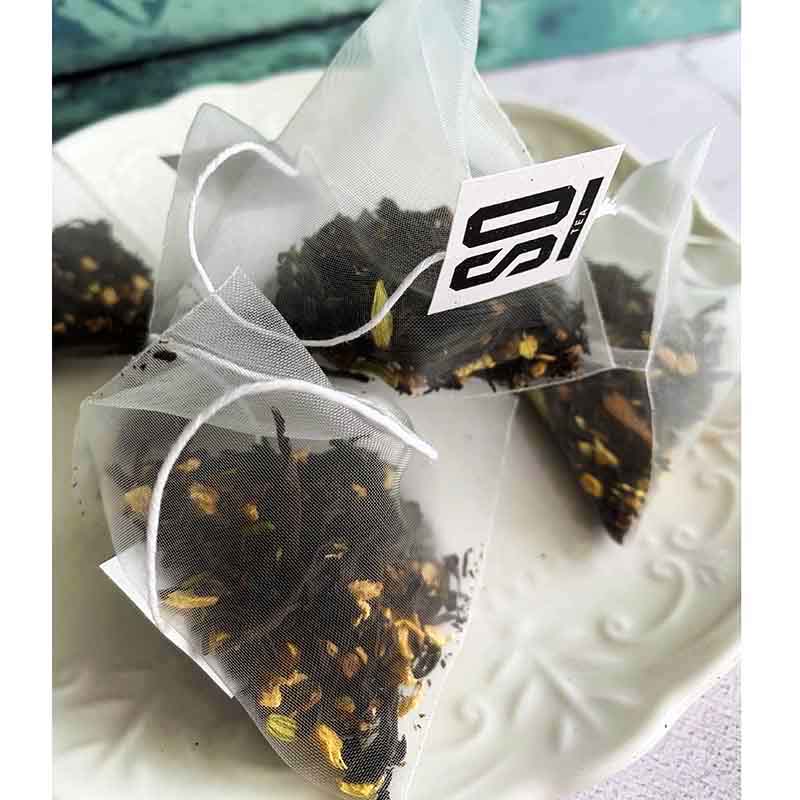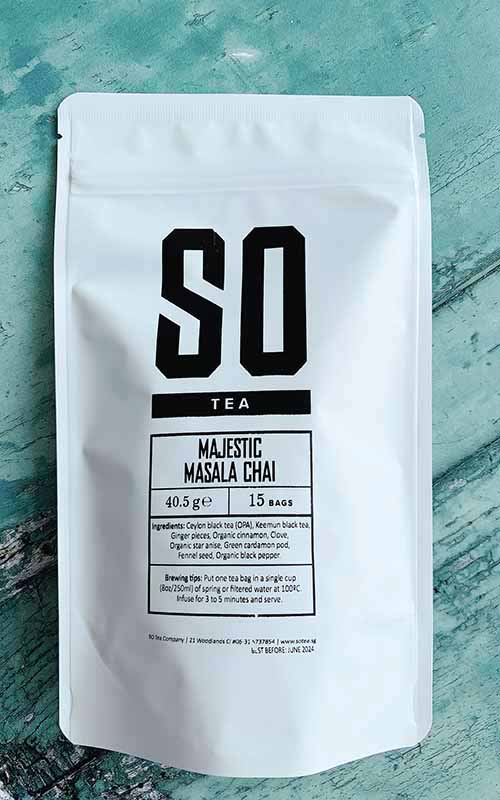 So Tea
Majestic Masala Chai
Masala Chai is a well-known healthy drink originating from South Asia.

Traditionally, it is black tea cooked with multiple aromatic, warming spices and herbs with milk. The beverage gained huge popularity worldwide later on. Not only is it delicious, but it also has many health benefits: reducing inflammation, boosting immunity, aiding in digestion, and being rich in antioxidants.
Our Masala Chai uses high-grade black tea as a base, complemented by wholesome herbs and spices for a delightful and nutritious product!
You may drink it with milk (longer brew) or as-is - both are equally yummy and healthy!
Ingredients List:
Ceylon black tea (OPA), Keemun black tea, Ginger pieces, Organic cinnamon, Clove, Organic star anise, Green cardamon pod, Fennel seed, Organic black pepper.

Brewing Guide:
8 oz or 250 ml water, 100 degrees C water, 3-5 minutes.