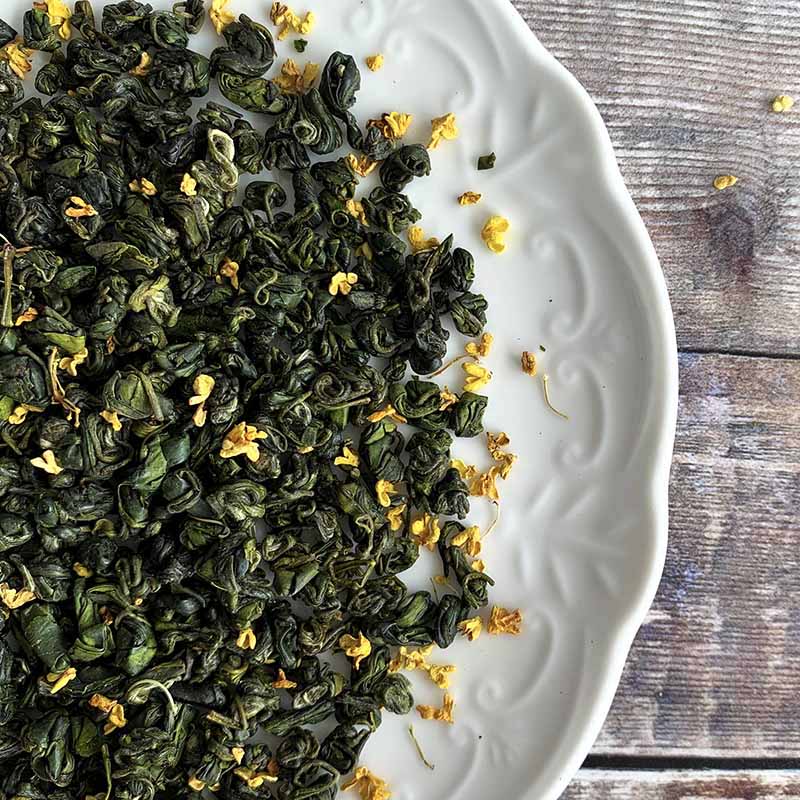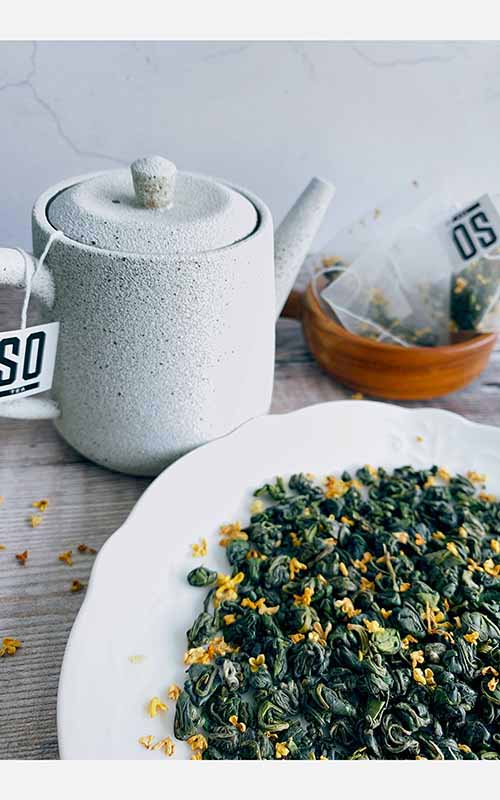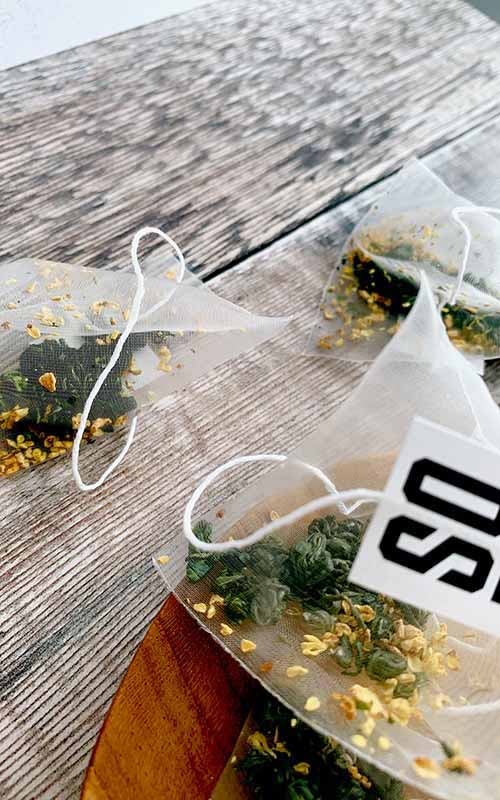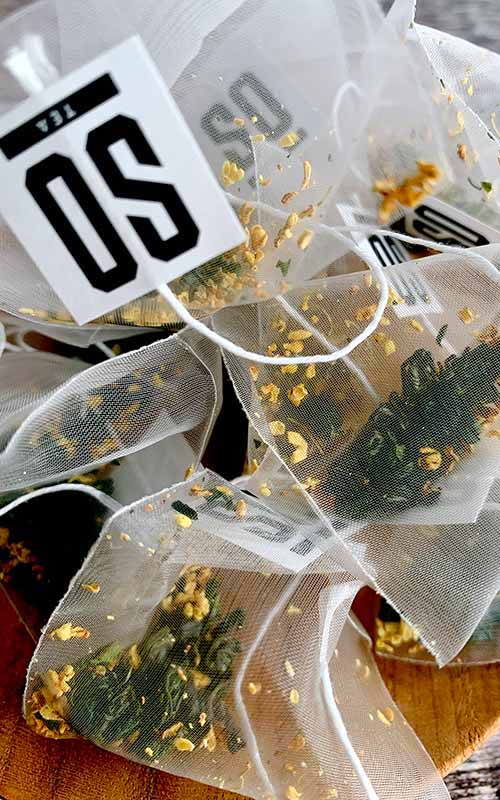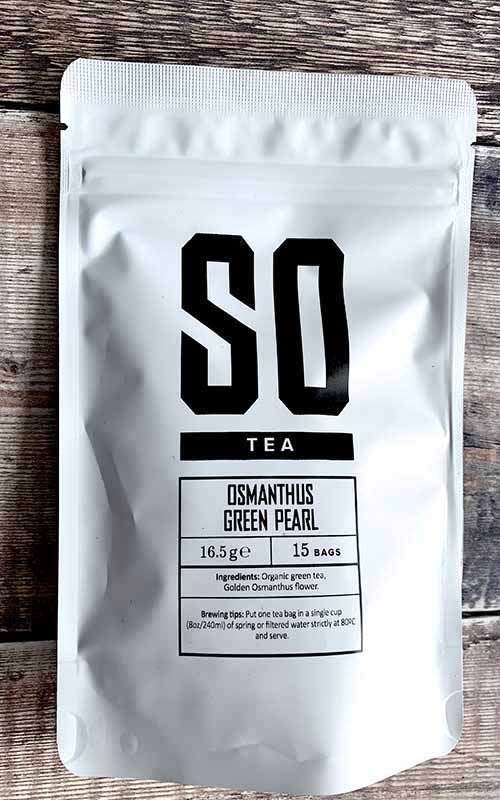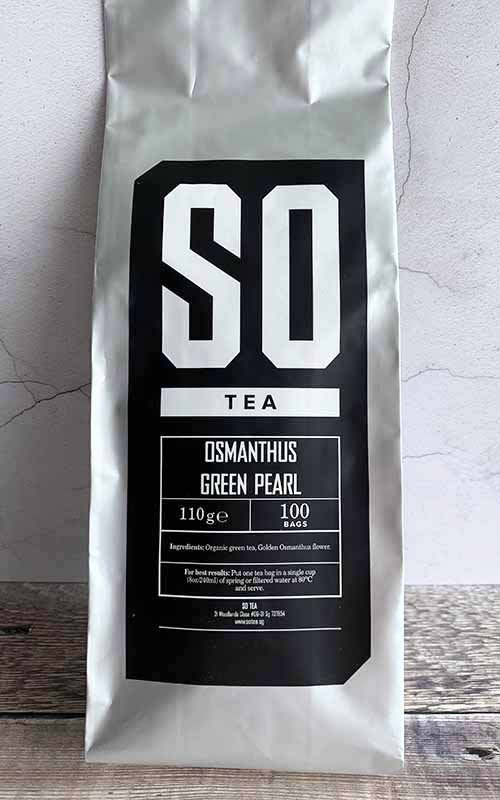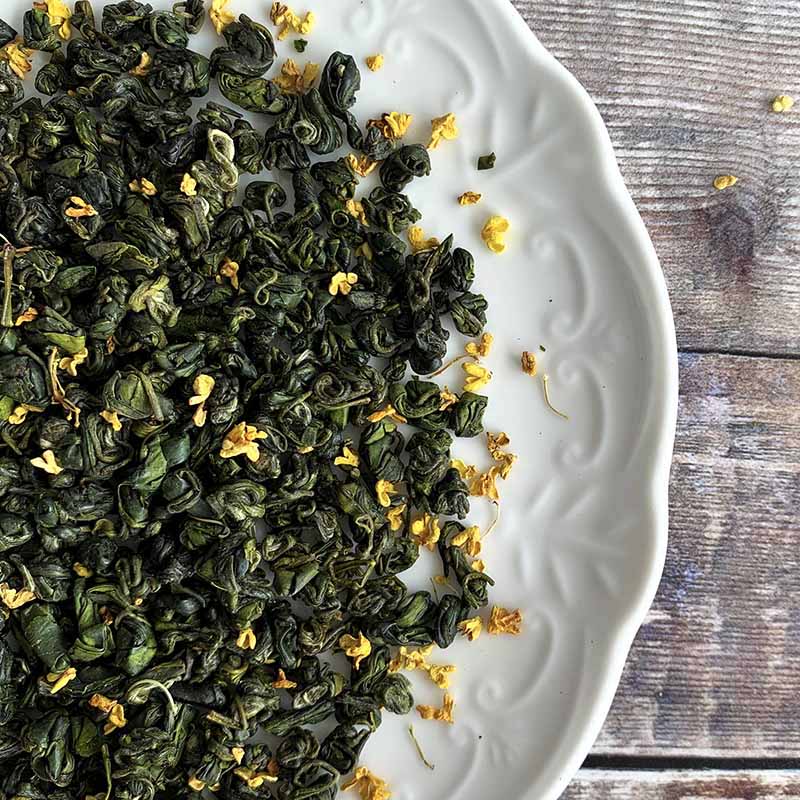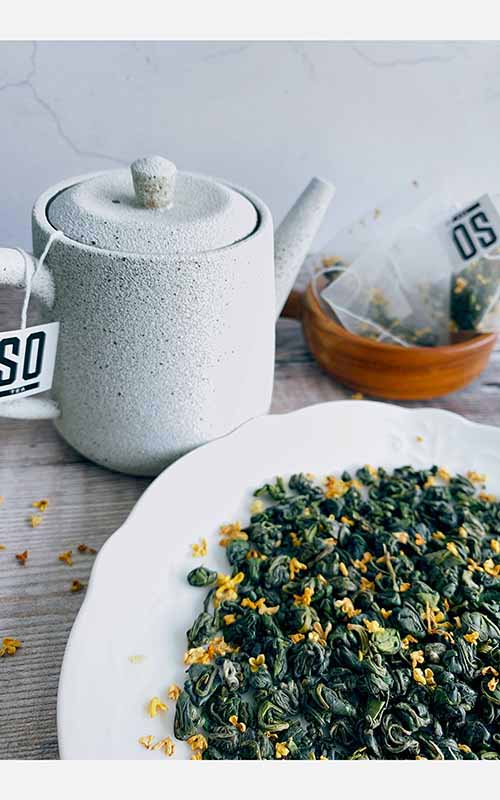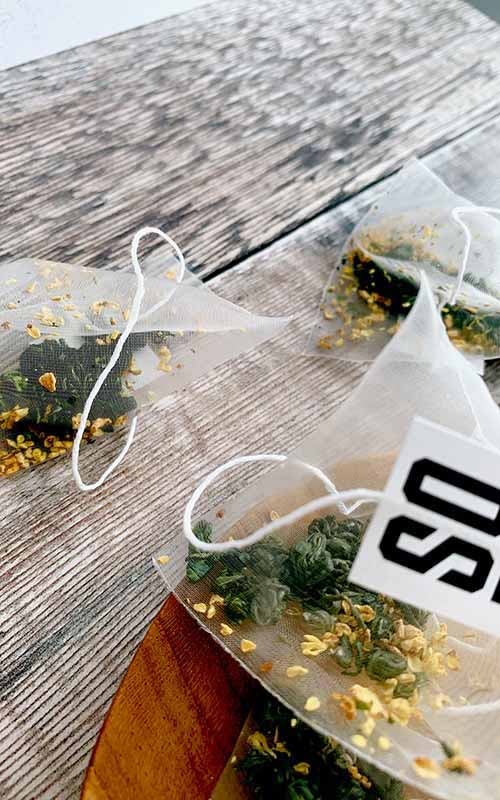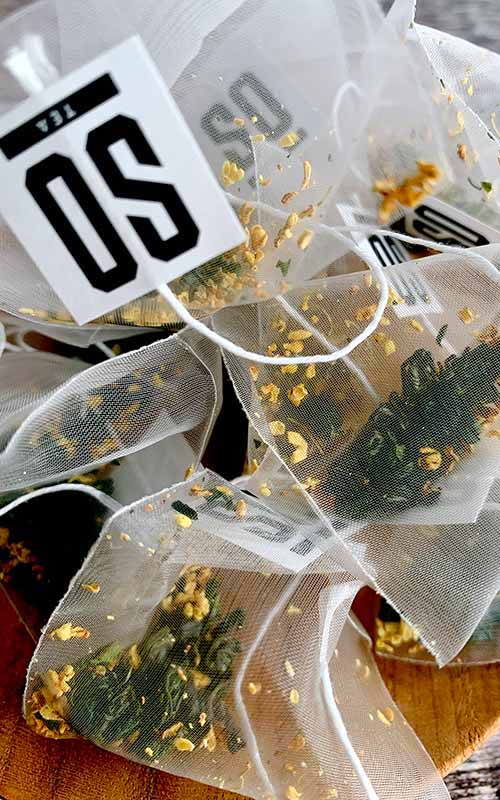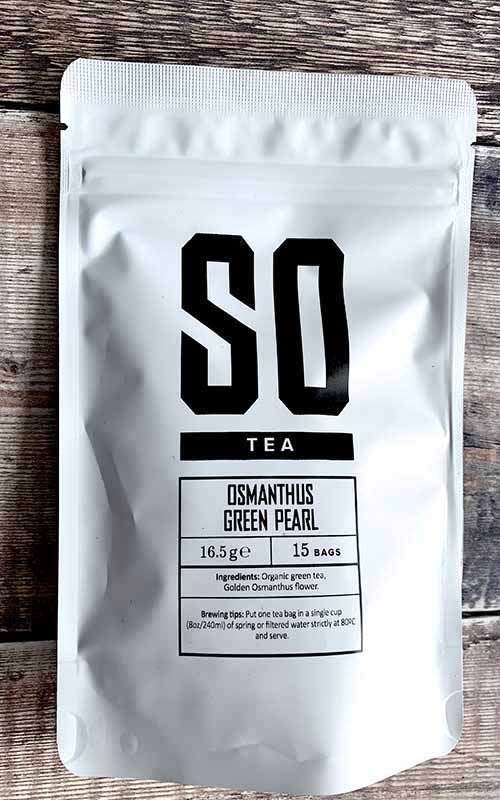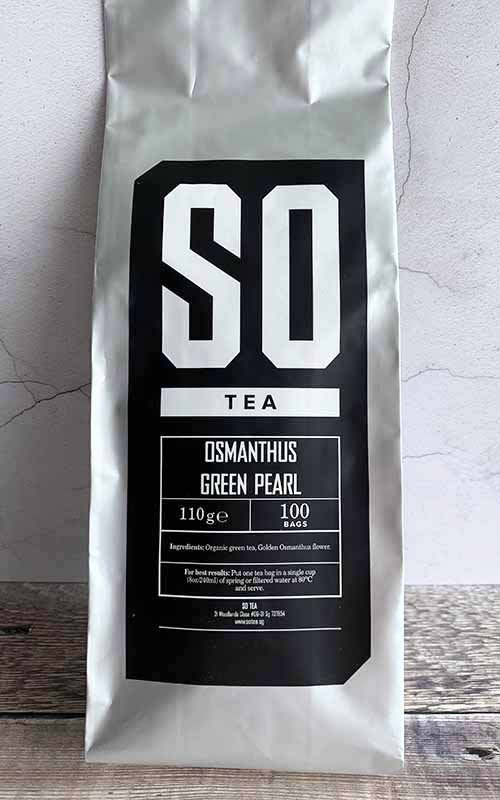 SO TEA
Osmanthus Green Pearl / Osmanthus Green Tea
Osmanthus Green Tea - associated with love, weddings, and beautiful memories - has a bespoke green tea as its base.

As the first flush in early spring harvest of the deep-forest organic farms, it adds a pronounced and refreshing rosy essence in the brew; while the sweet and abundantly aromatic Osmanthus complements it to perfection!
Ingredients List:
Organic green tea, Golden Osmanthus flower.
Brewing Guide:
One tea bag, 8 oz / 250 ml spring or filtered water at 65 degrees C.
The Osmanthus aroma is specially pronounced in the first 2 minutes.