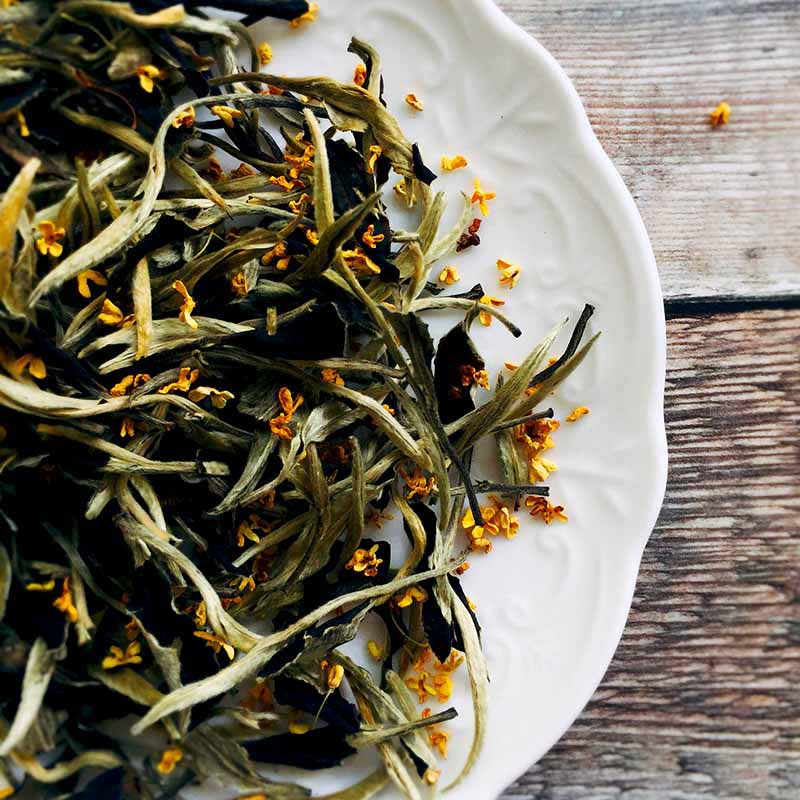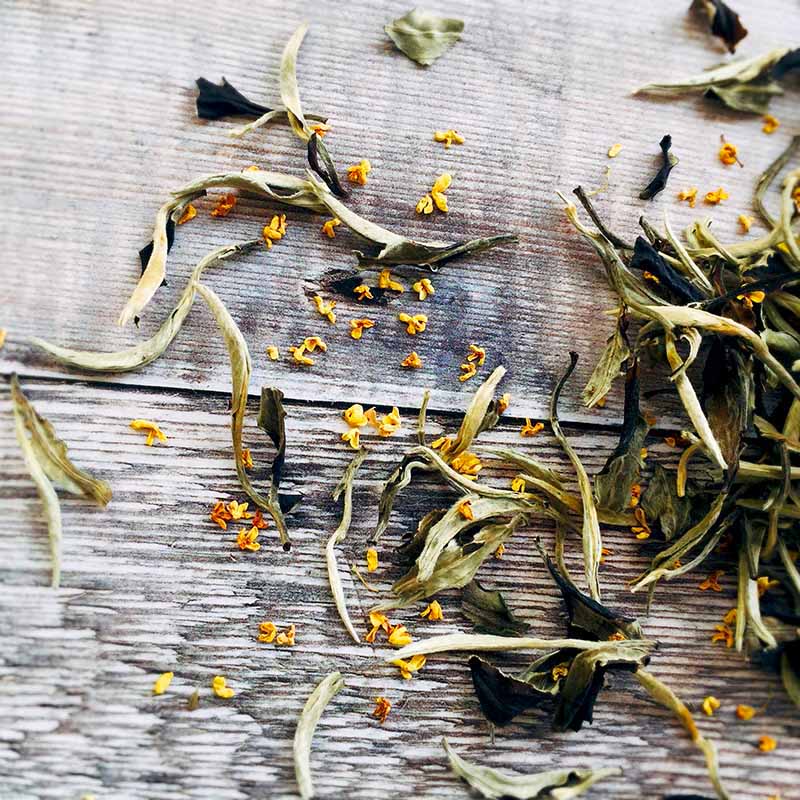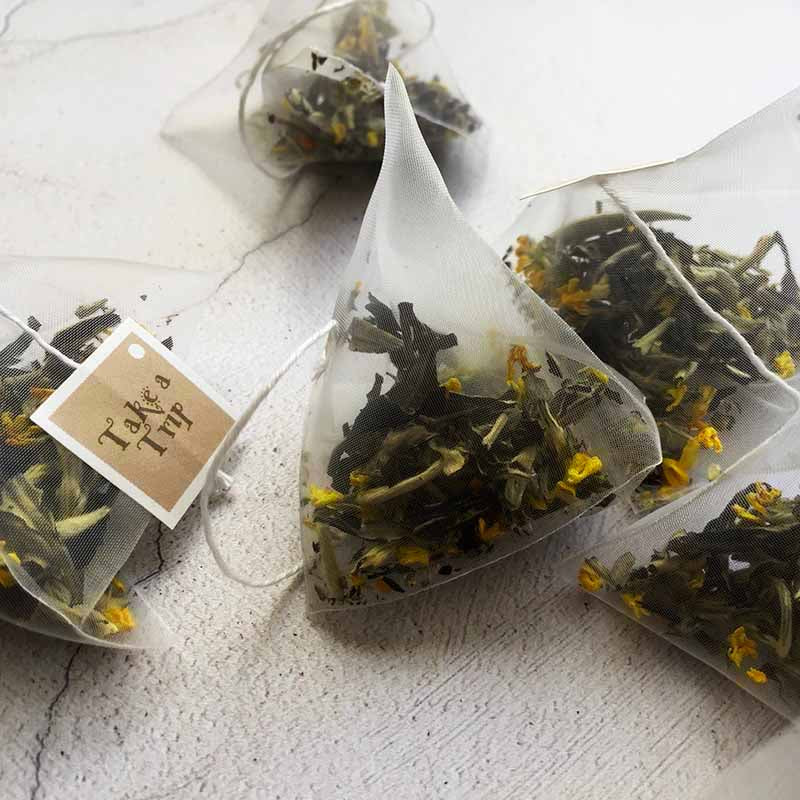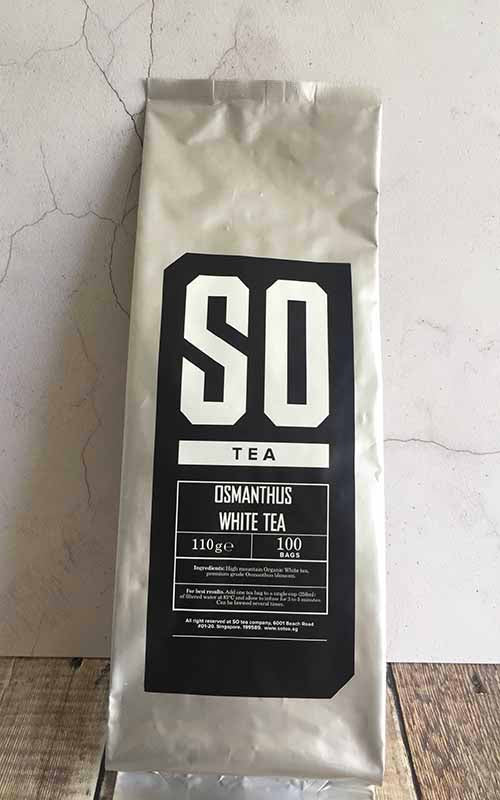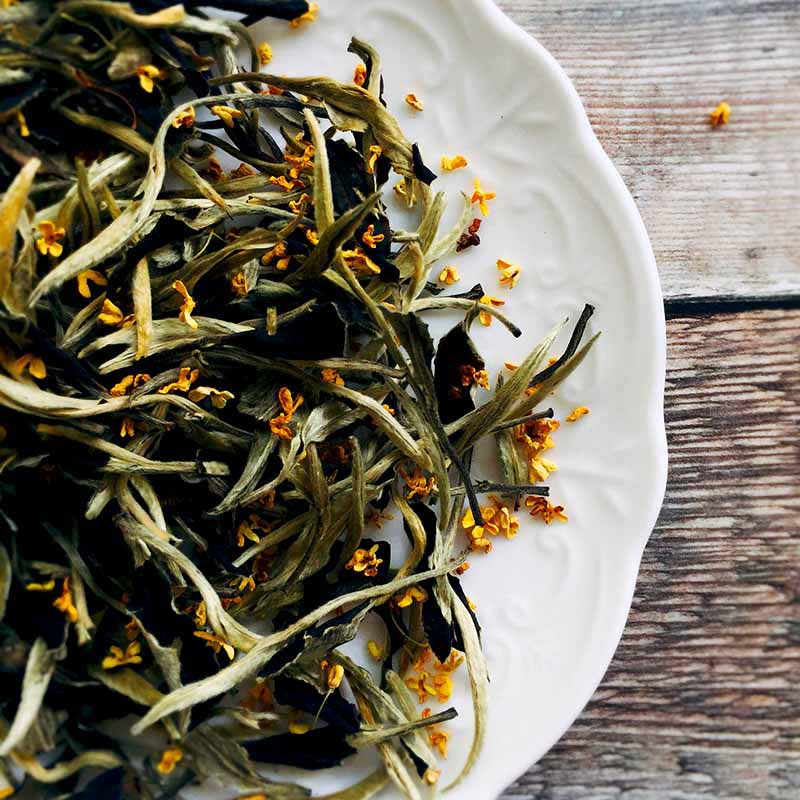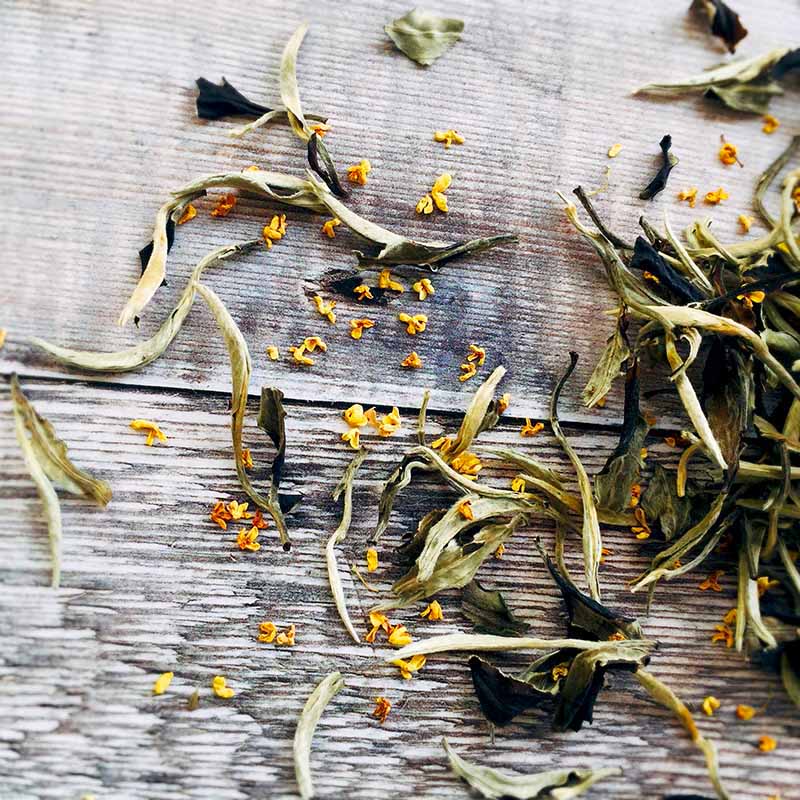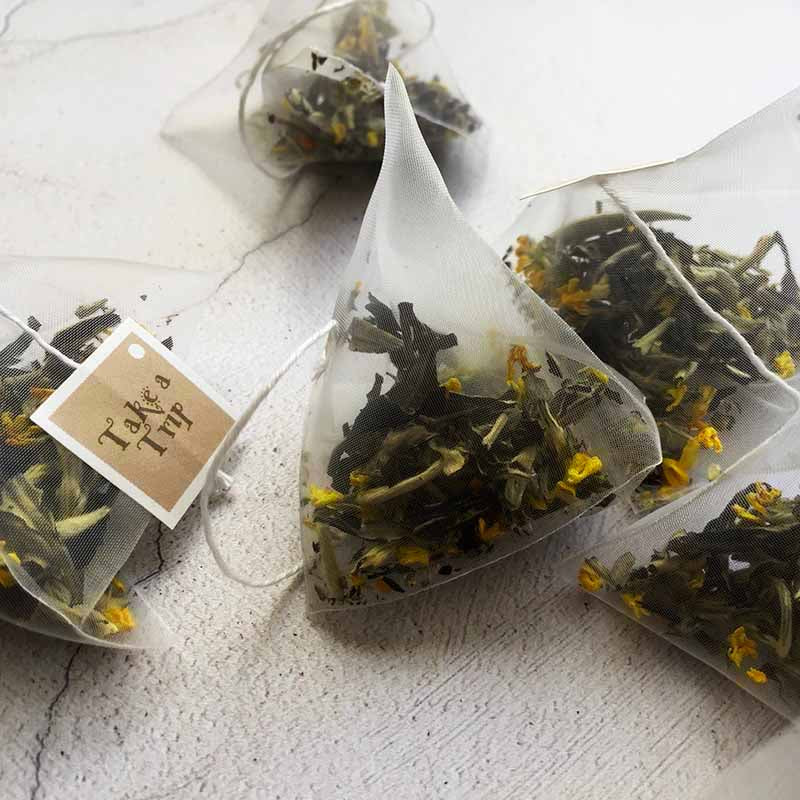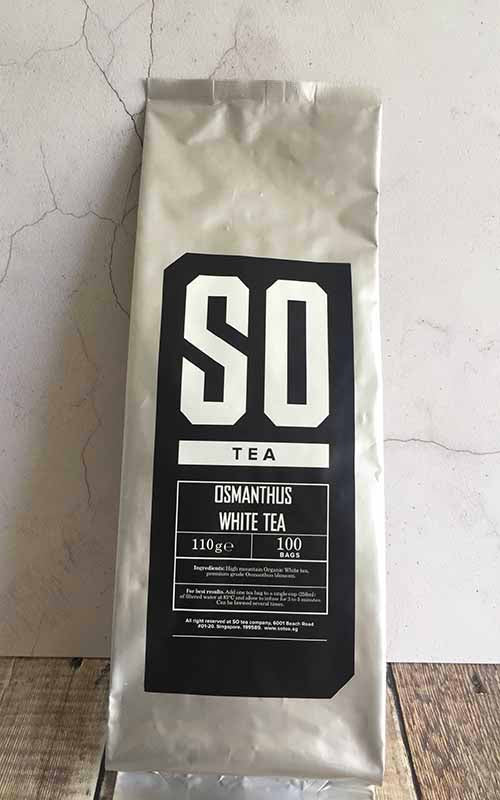 So Tea
Osmanthus White Tea
Savor the wonder of a natural emergence of golden sweet osmanthus and a rare organic white tea of a premium grade, with a taste note of honey, dates, snow pears, and more; it is a true merger of simplicity and complexity.
Ingredients List:
High-mountain Organic White Tea; Premium-grade Osmanthus blossom.
Brewing Guide:
8 oz or 250 ml spring/filtered water at 65 degrees C.
Enjoy the aromatic osmanthus aroma in its first two minutes of brewing, or wait a bit longer if you love a stronger white taste.
This lovely tea can be brewed several times.