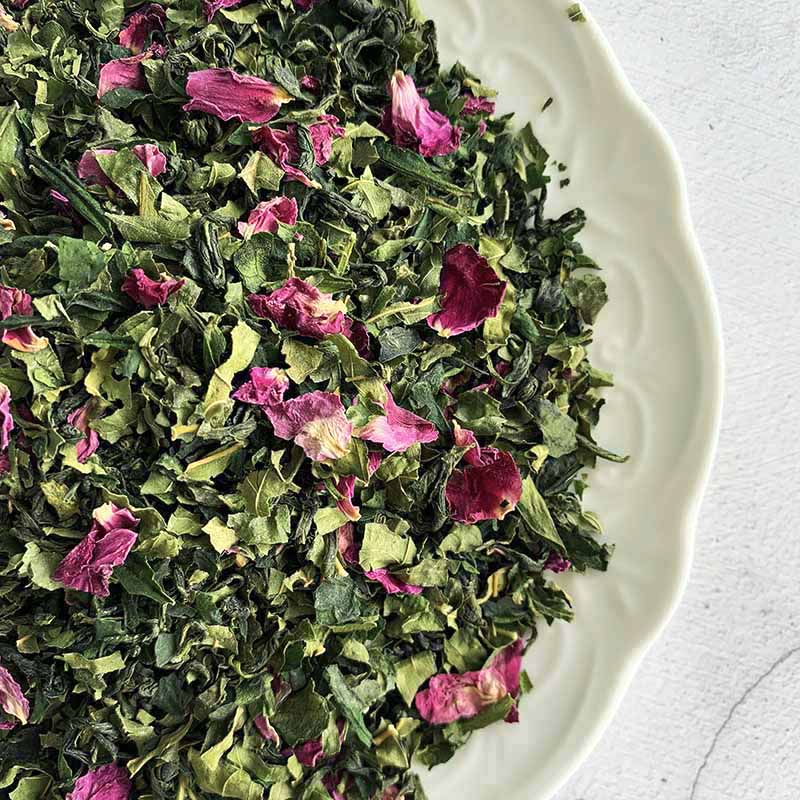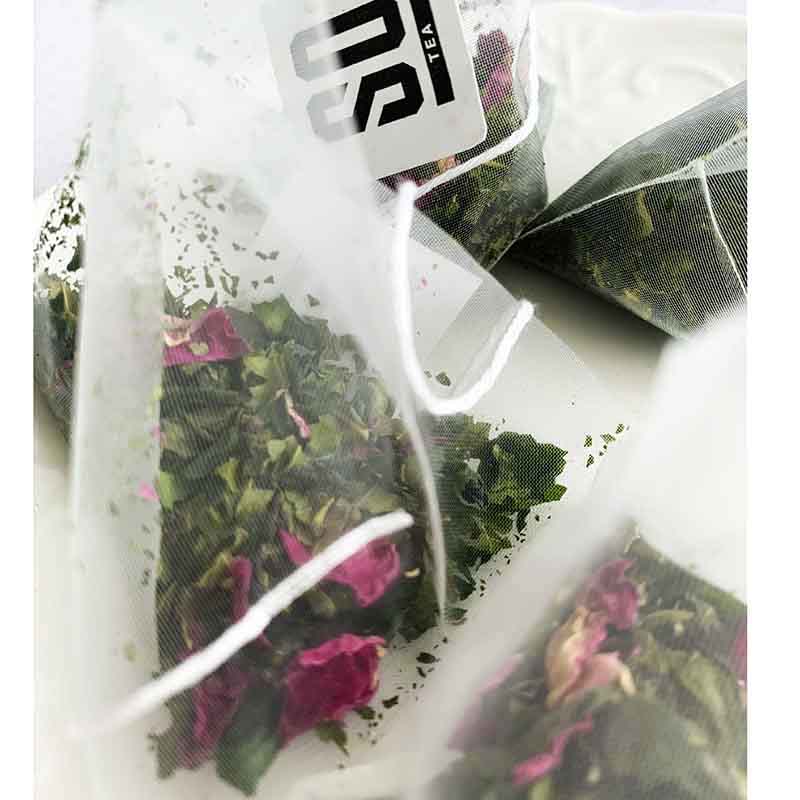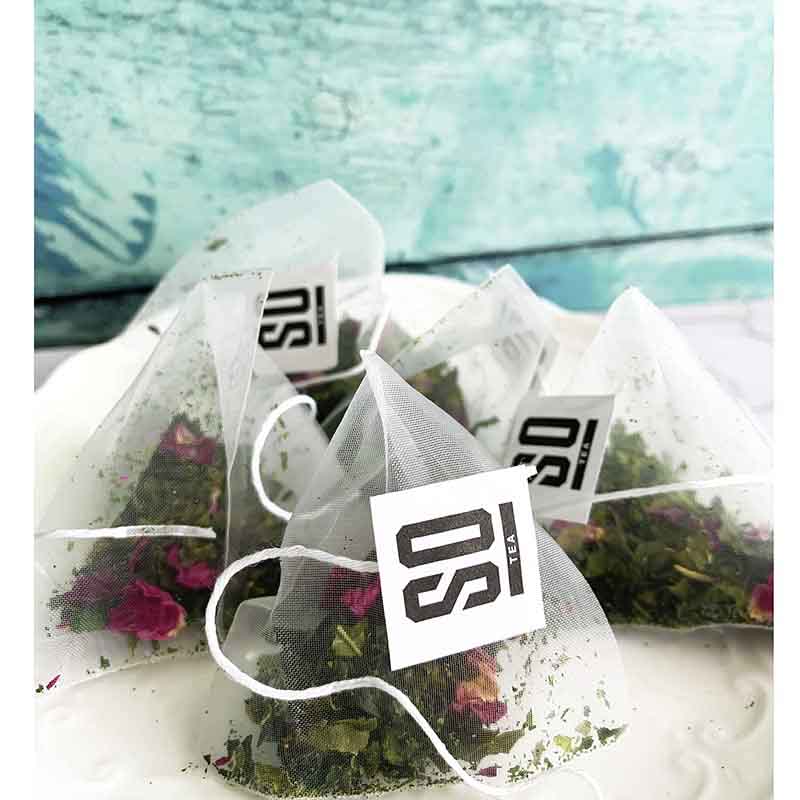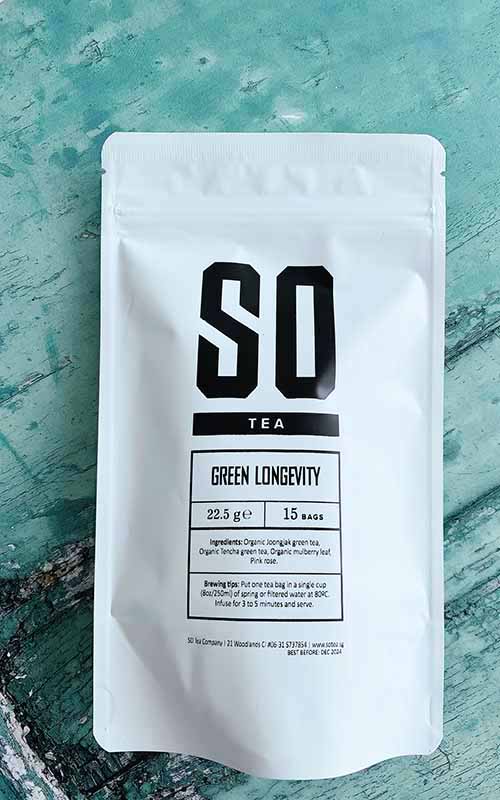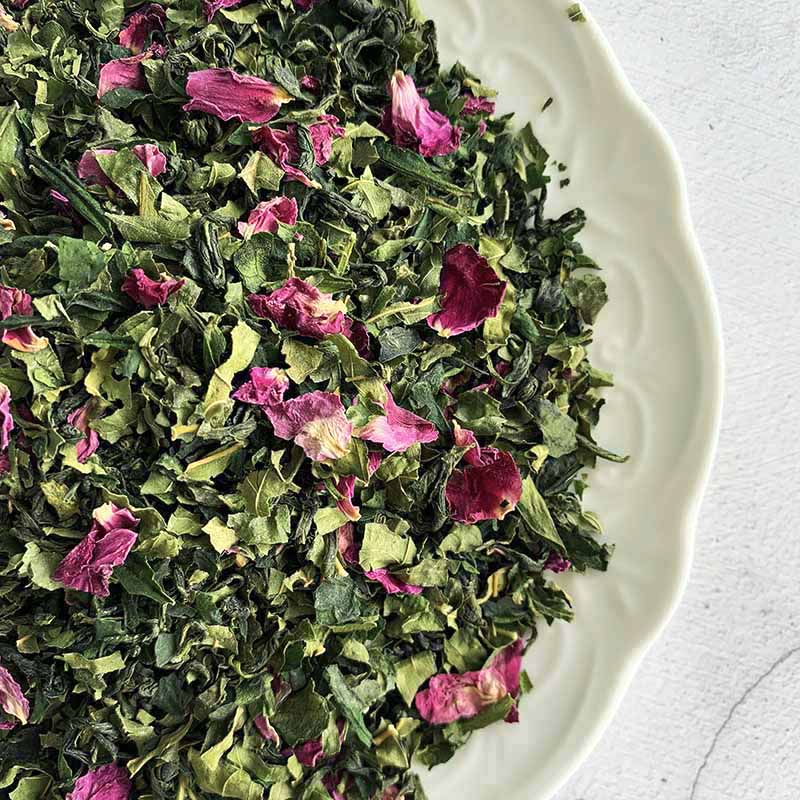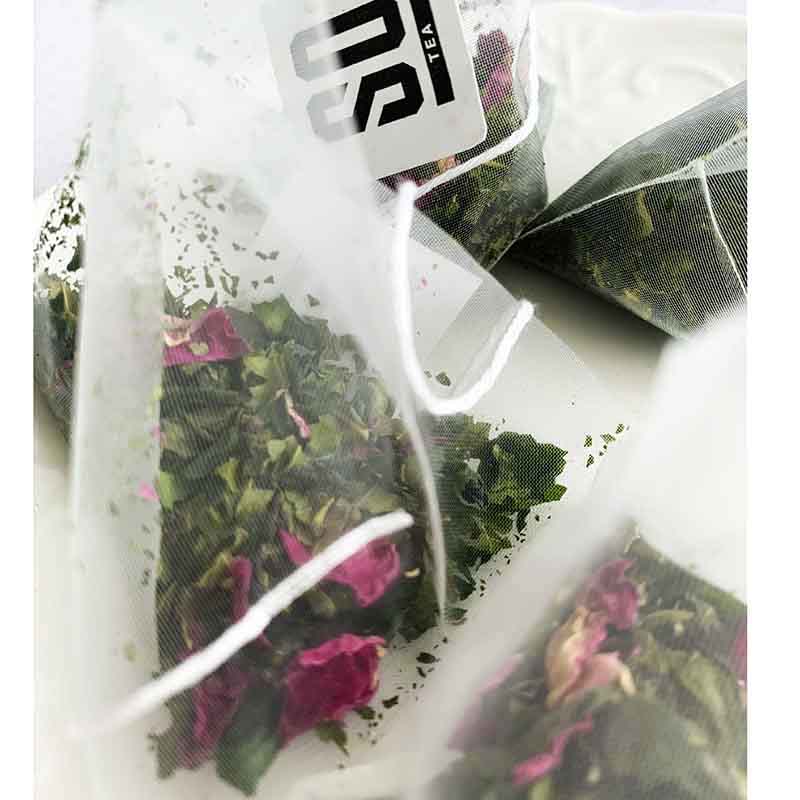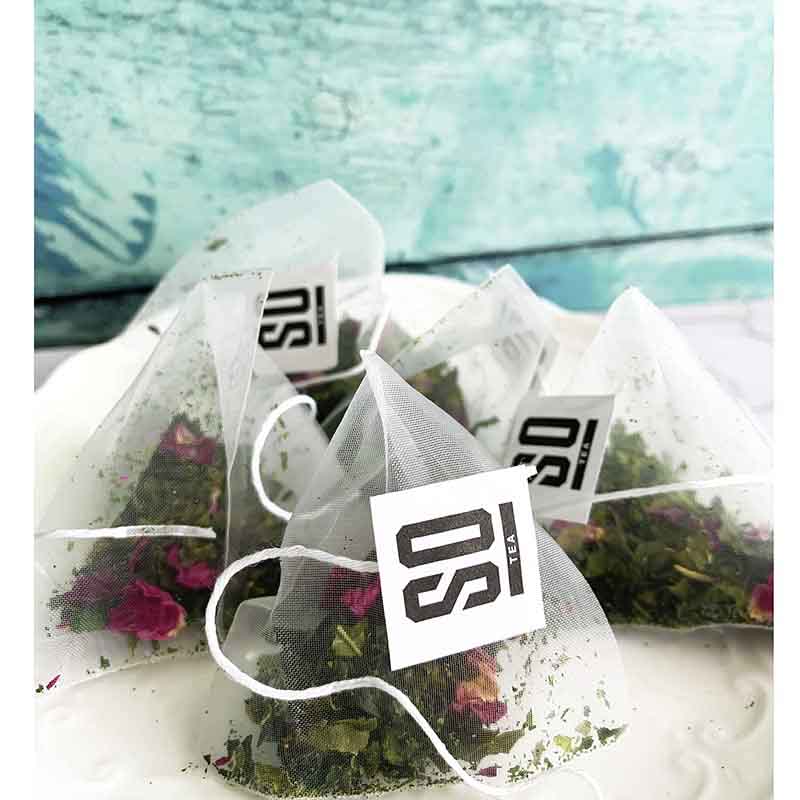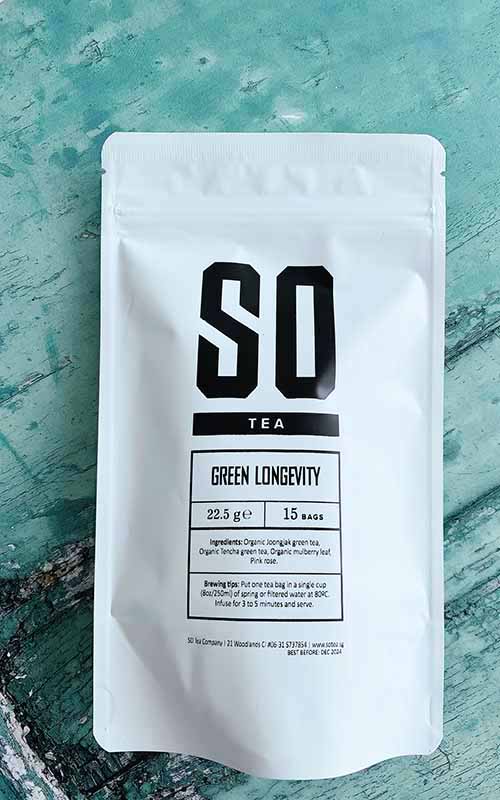 SO TEA
Green Longevity - Abundant wellness!
A refreshing and aromatic summer drink that is loaded with tons of wellness!
Mulberry leaves were traditionally used as "Fairy Grass" in ancient China, according to one of the famous ancient medical bibles, Shen Nong's Herbal Classic of Materia Medica. It was used to detox the body, particularly the liver, support a healthy heart (especially for high blood pressure and high cholesterol), reduce water retention, increase fat burning and promote weight loss, soothe lungs, reduce cough, and help with sour throat and cold symptoms, as well as support a healthy blood sugar.

In Japan, Mulberry leaves are called "Longevity Tea" and have various health benefits when used in green teas.
Disclaimer: Consult your physician before use if you are under medication. Women who are pregnant or nursing should consult their doctors before use. 
Ingredients List:
Organic Joongjak green tea, Organic Tencha green tea, Organic mulberry leaf, and more...

Brewing Guide:
8 oz or 250 ml water, 80 degrees C, 3-5 minutes.