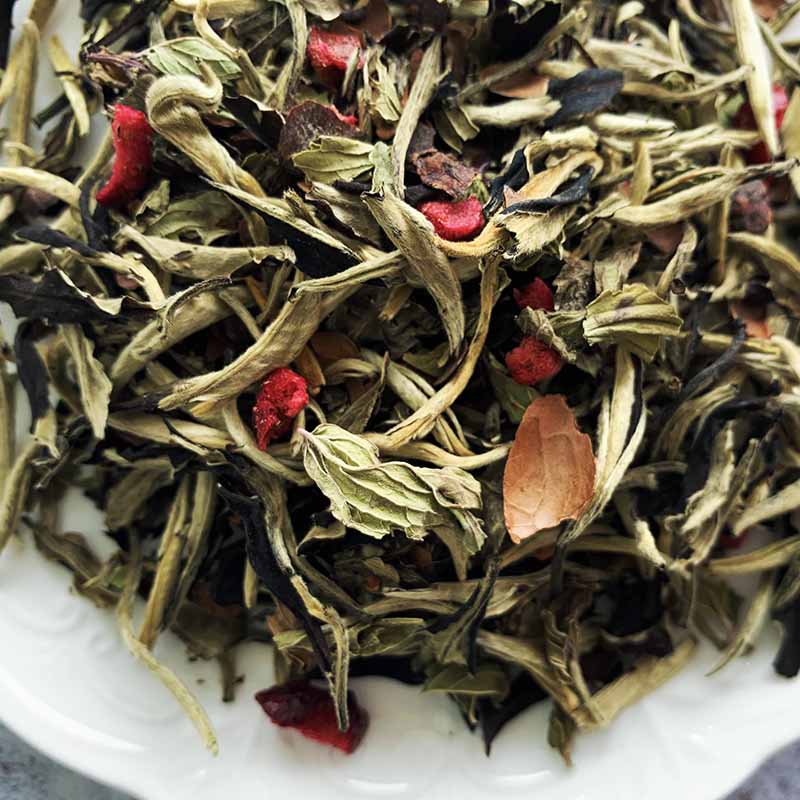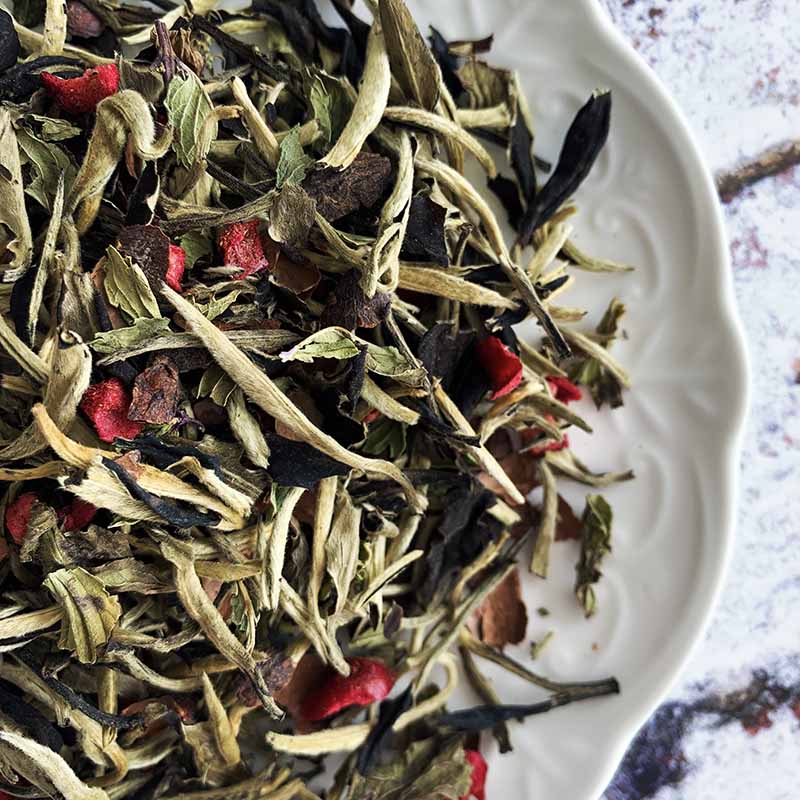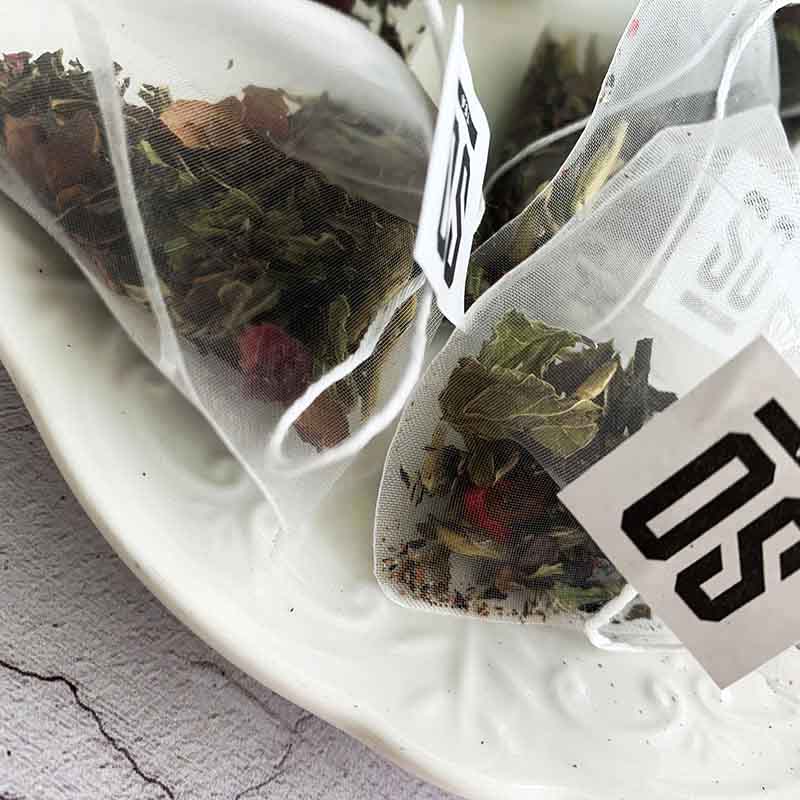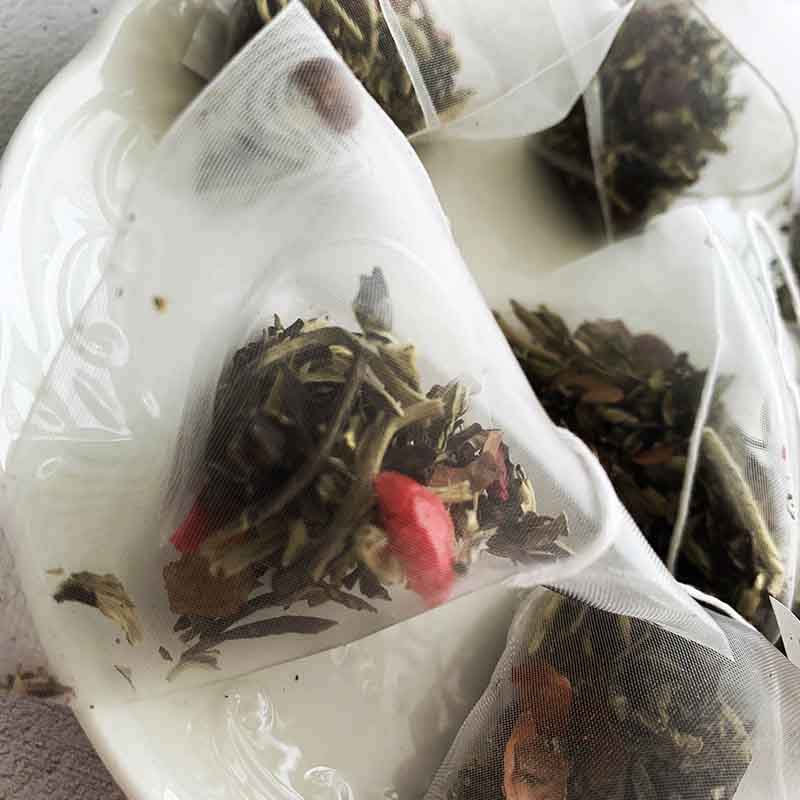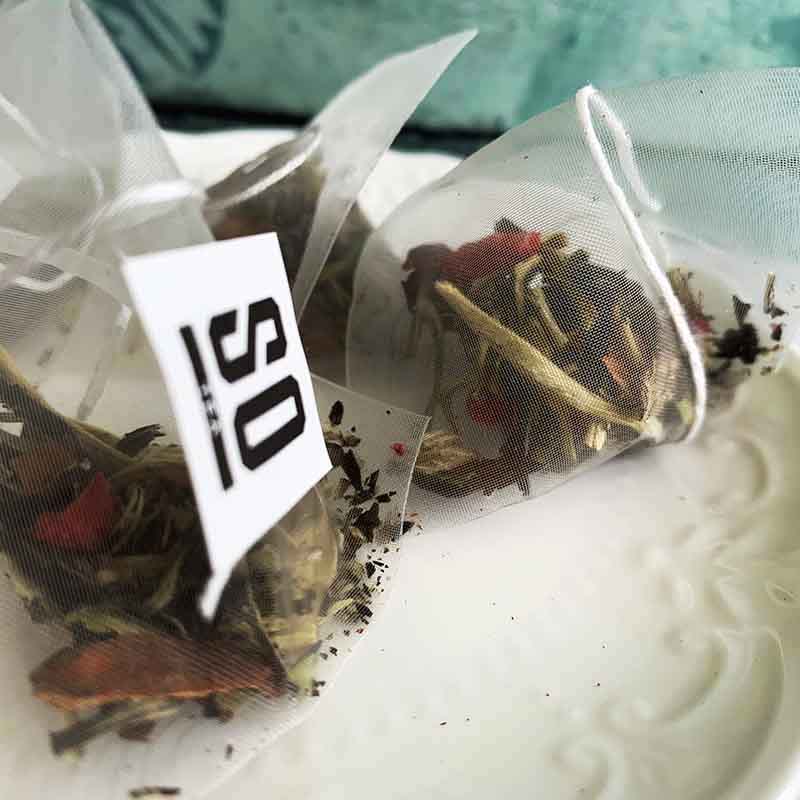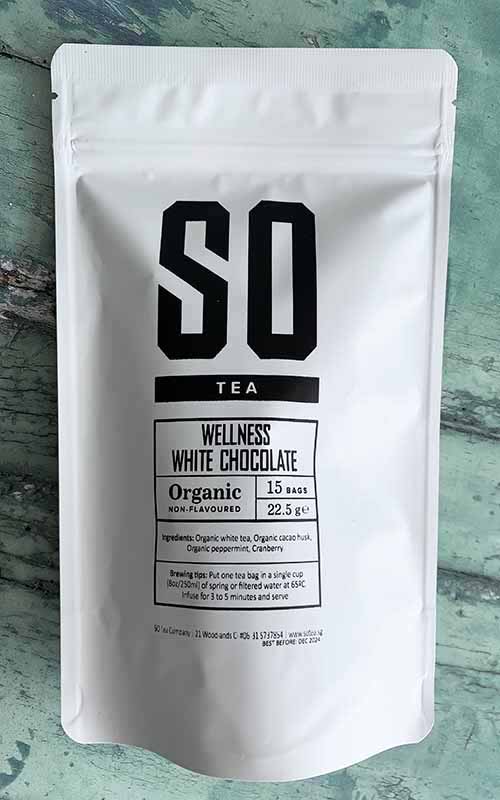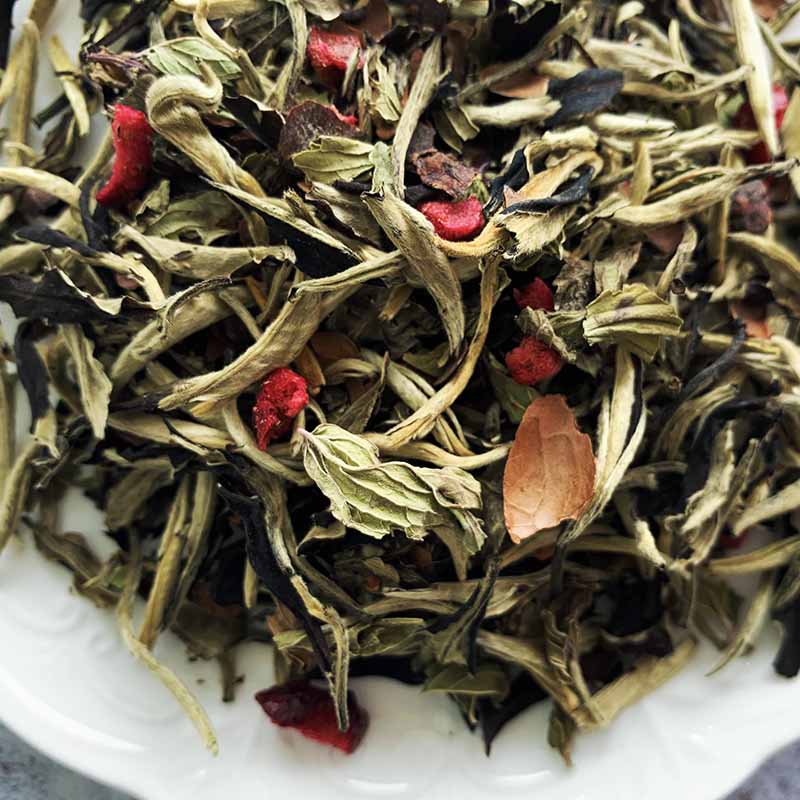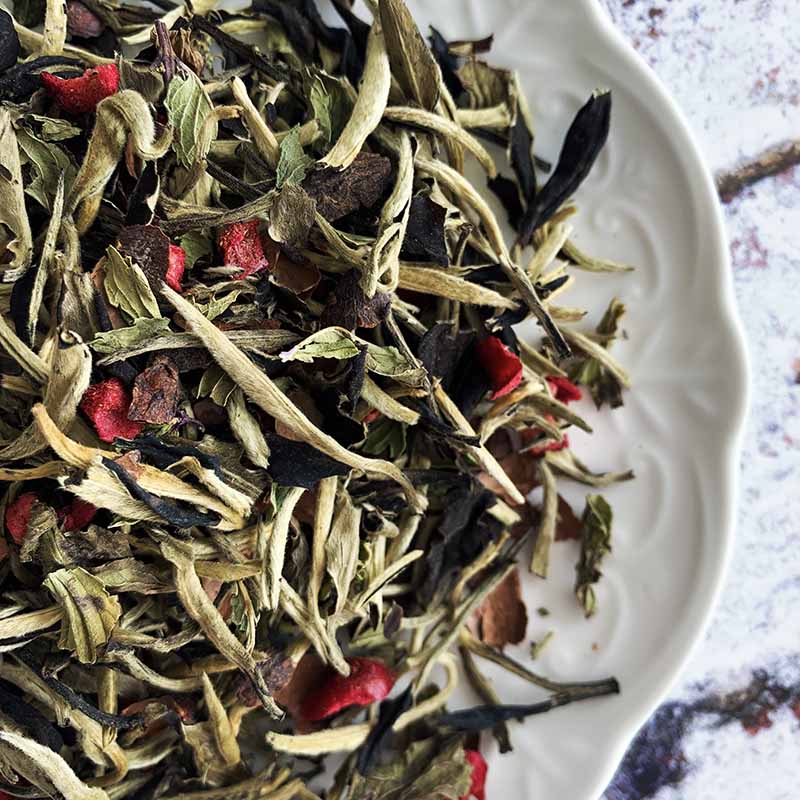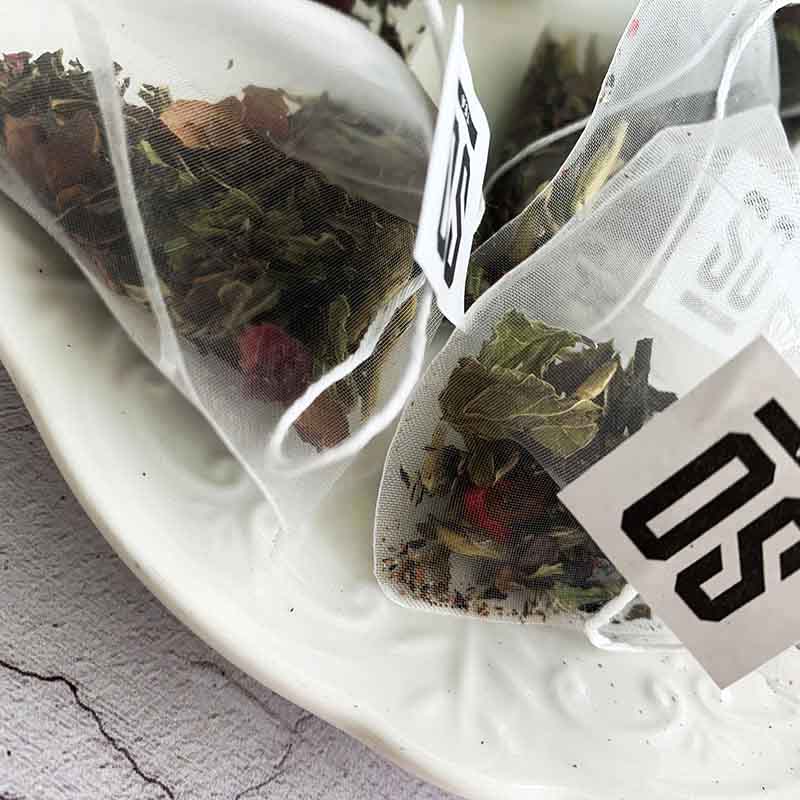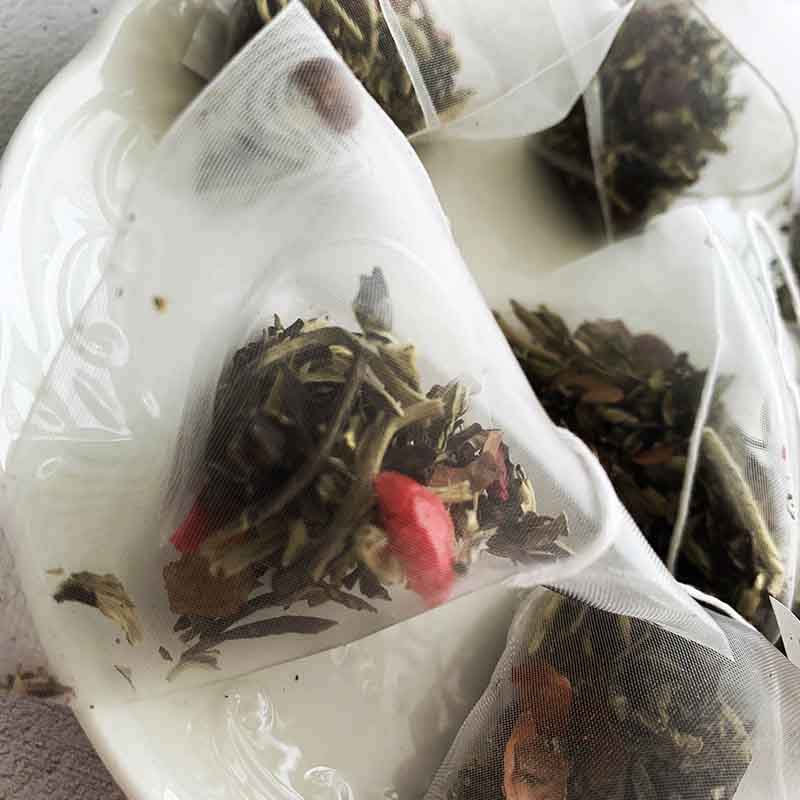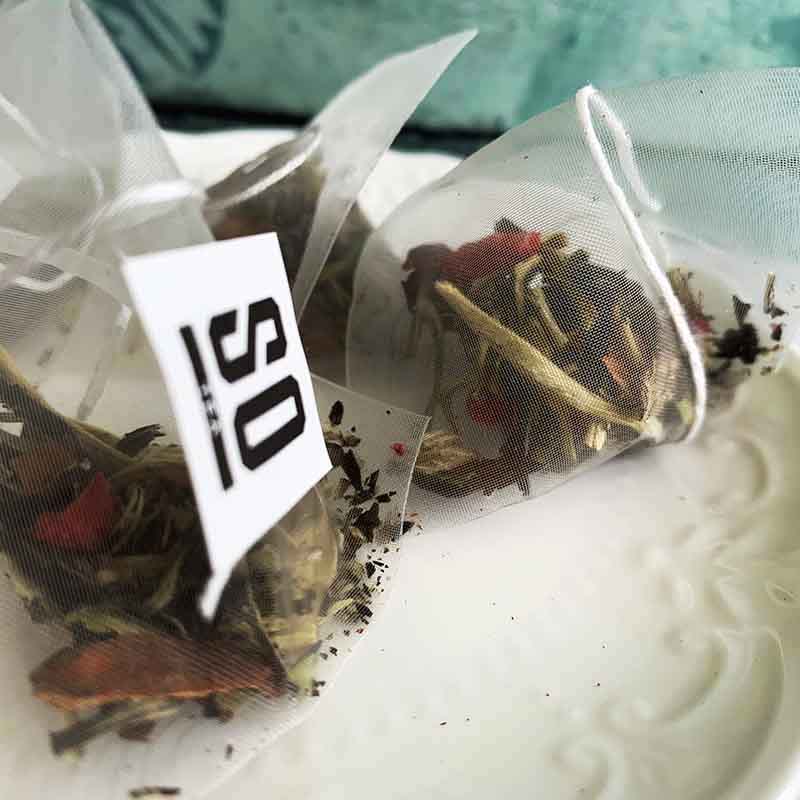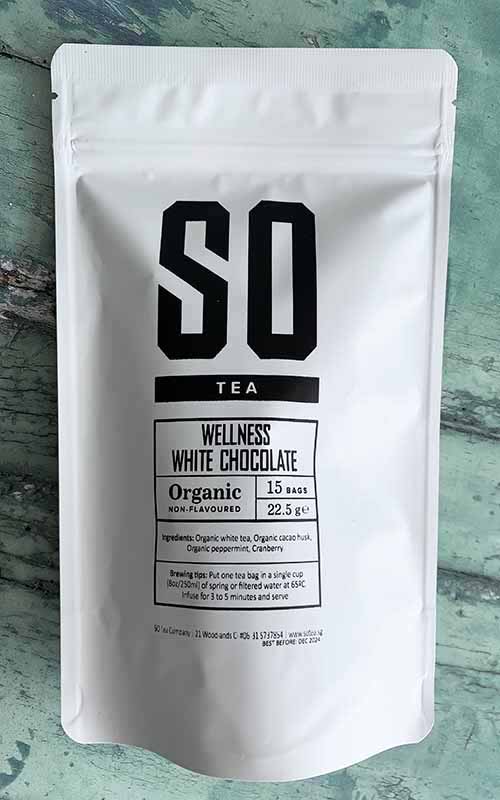 SO TEA
Organic Wellness White Chocolate
This could be one of the best white teas you've ever encountered! It has a sweet, light flavor with a hint of chocolate, a light refreshing mint, and a berry undertone. Plus, the super-premium organic white tea with noticeable tippies gives a noble soul of sweetness and purity.
This tea also contains natural properties that are believed to support heart health, promote fat burning, lower the risk of insulin resistance, fight skin aging, and promote bone health.
Ingredients List:
Organic white tea, Organic cacao husk, Cranberry, and more...

Brewing Guide:
8 oz or 250 ml water, 65 degrees C, 3-5 minutes.