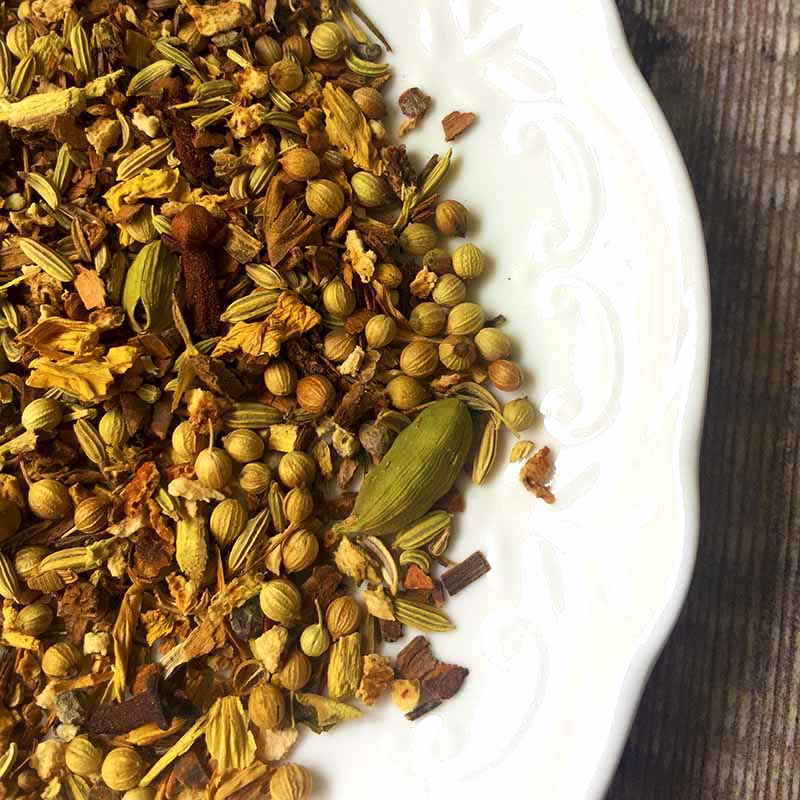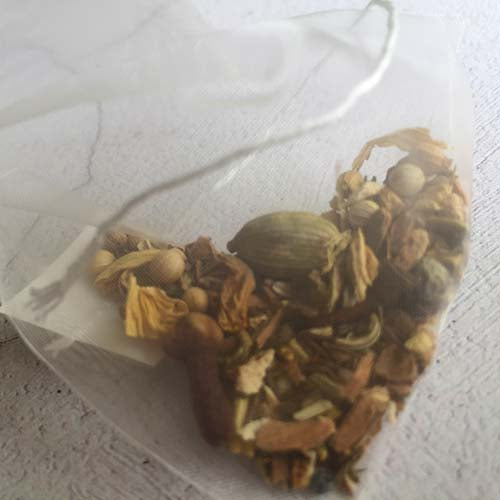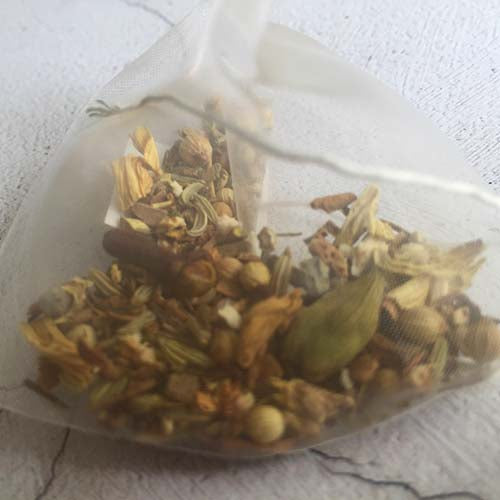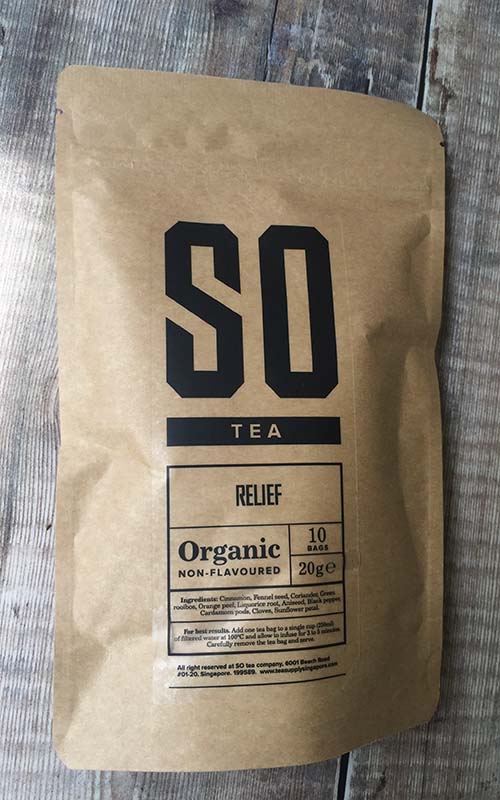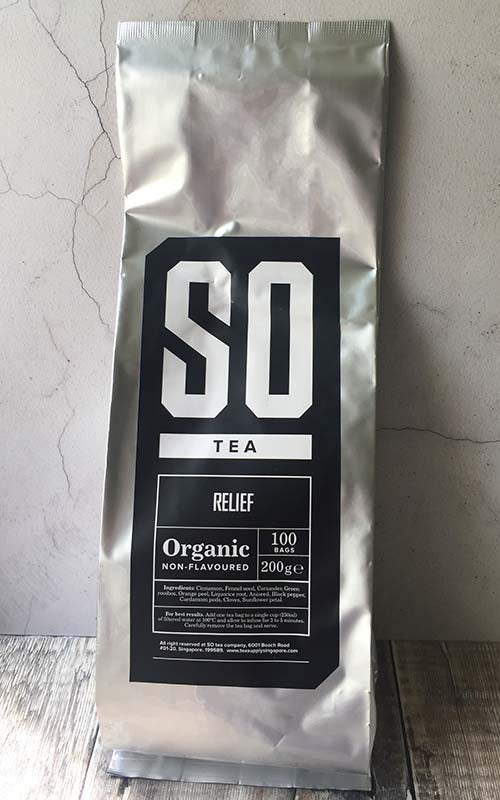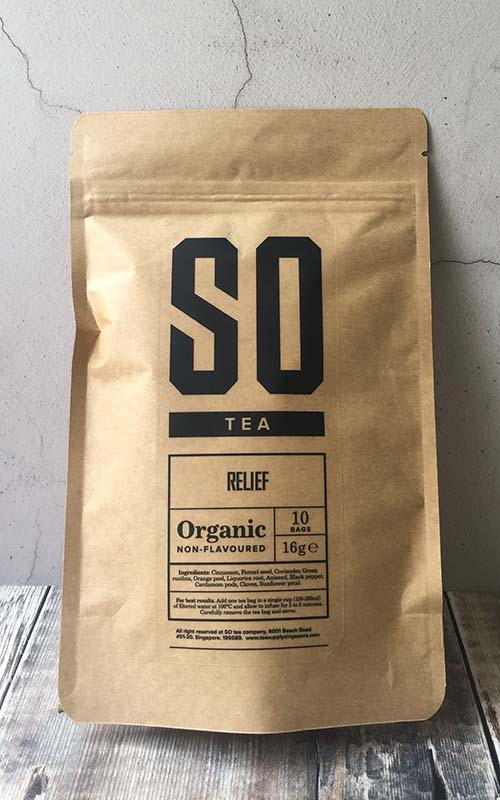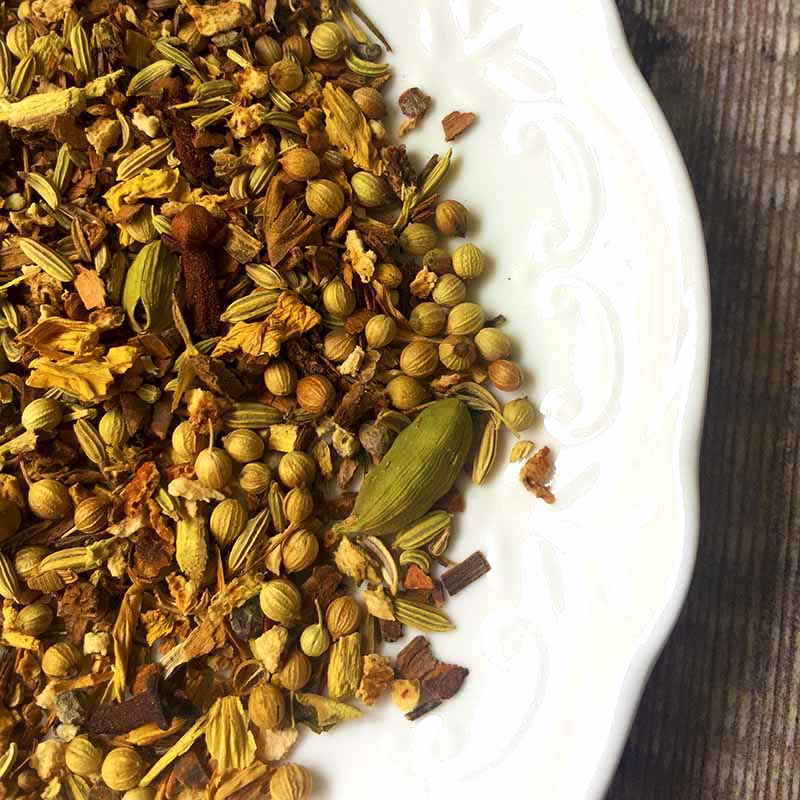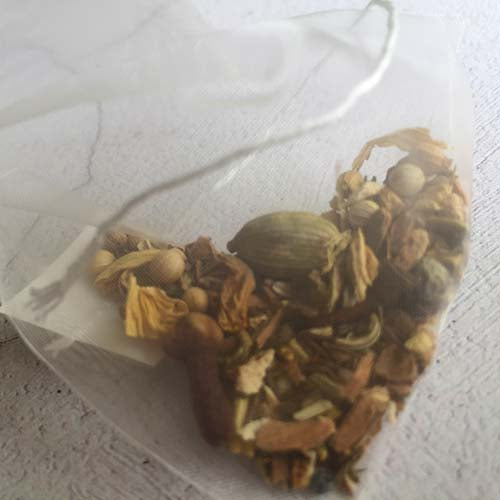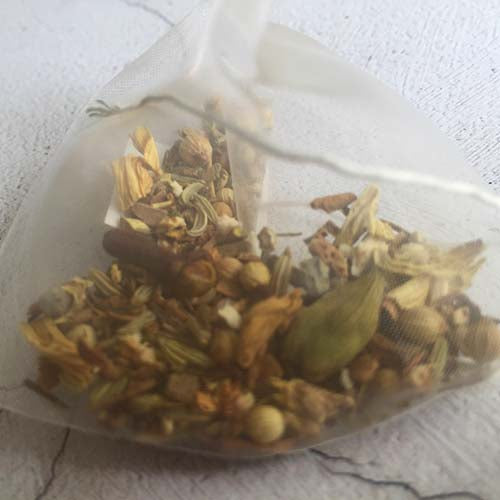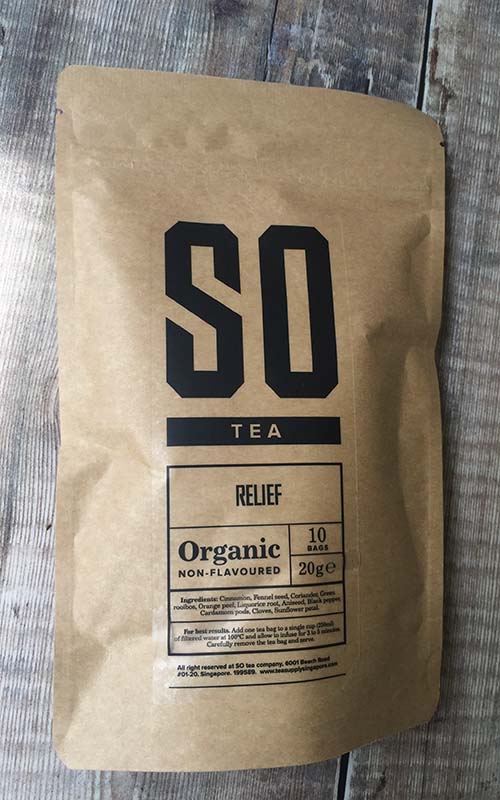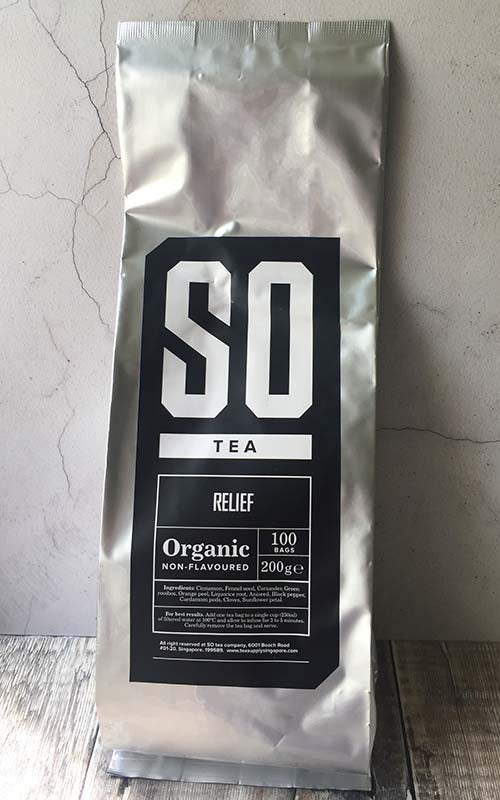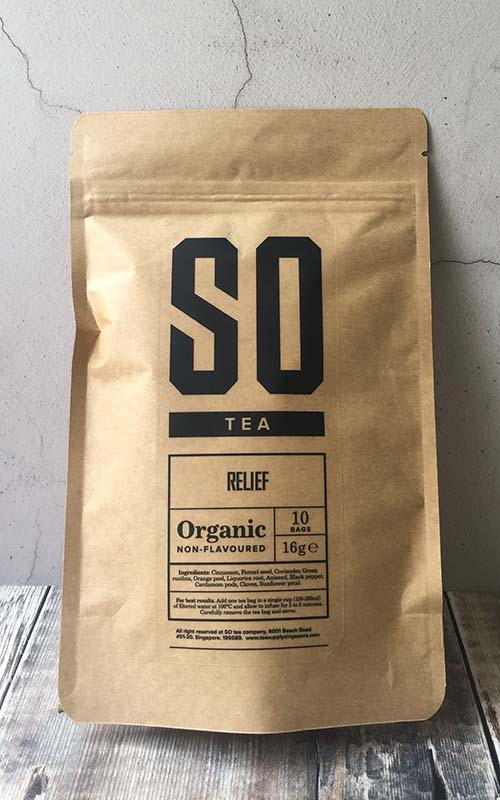 So Tea
Relief Organic - Support to relieve cough and sour throat naturally
Relief Organic is a caffeine-free tea to warm you up during a cold day, It helps to relieve cough and sour throat, promote digestion, it also contains awesome natural sources that support lactation for new mommies.
A touch of Licorice sweetness flawlessly supplements the invigorating Green Rooibos, with added Cinnamon, Coriander, and Cardamom to the blend. 

Ingredients List:
Cinnamon: Promotes a healthy supply of new mother's milk.
Fennel: Great herb that promotes the production of milk.
Black Pepper: Supports breast milk production. 

Coriander seeds: Promotes a healthy supply of milk.
Anise seeds: Supports milk supply.
And a touch of other herbs: green Rooibos, Orange peel, Licorice root, Cardamom pods, Cloves, Sunflower petals.
Brewing Guide:
8 oz or 250 ml, boiling water, 3-5 minutes.