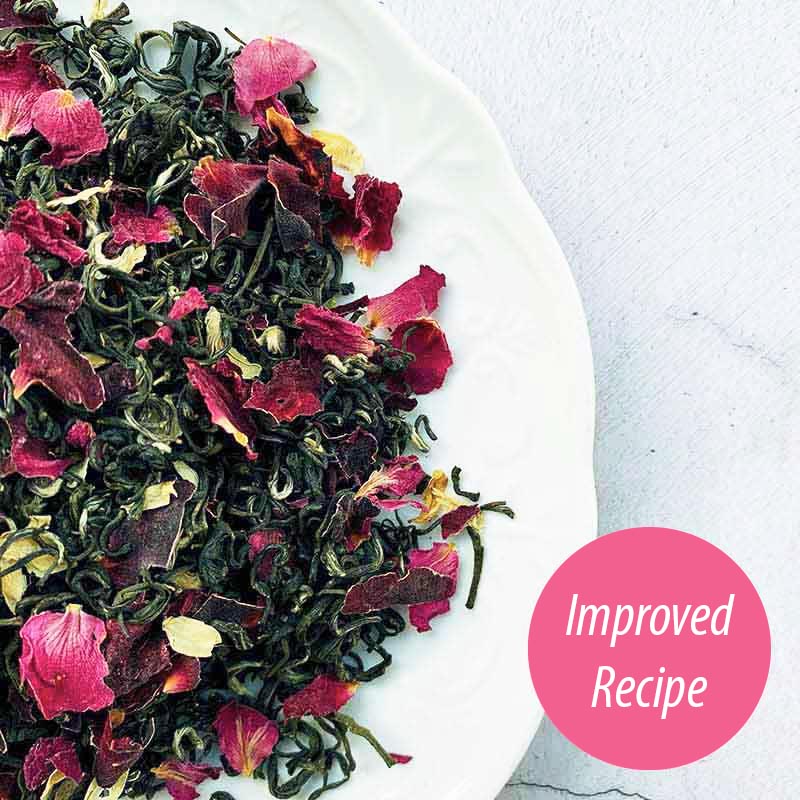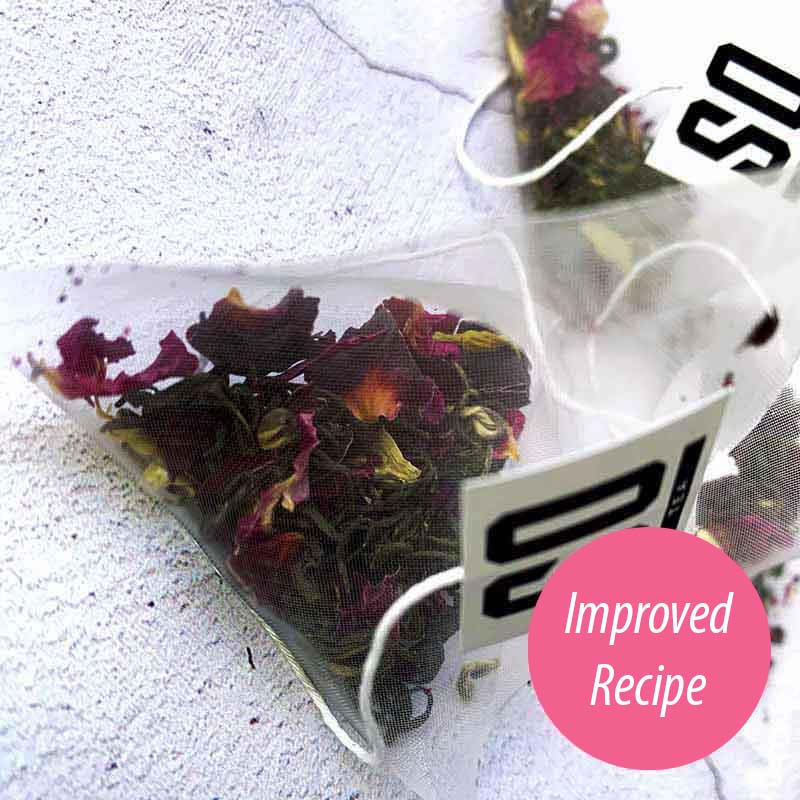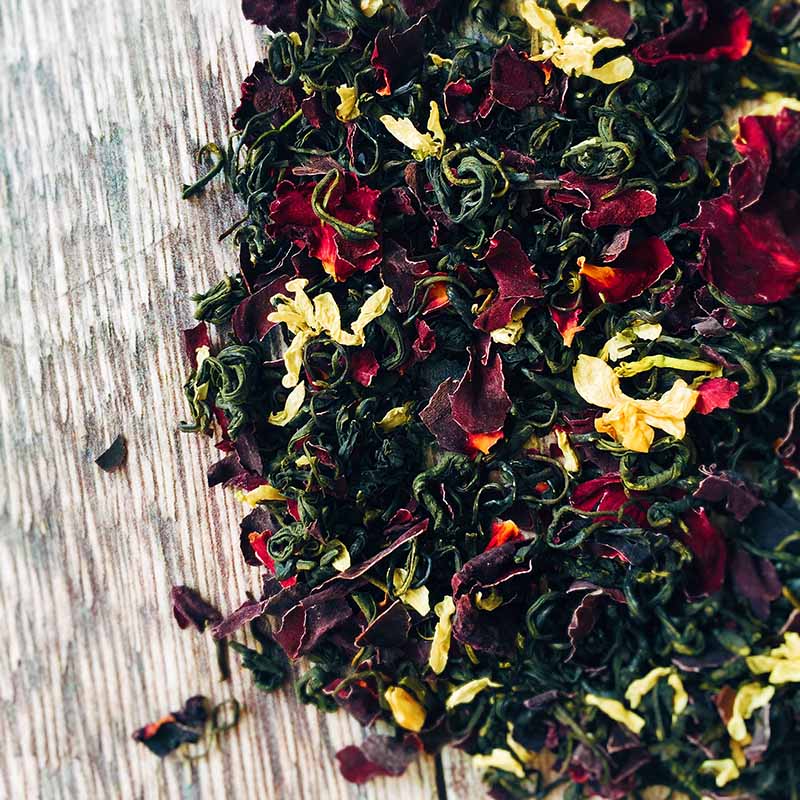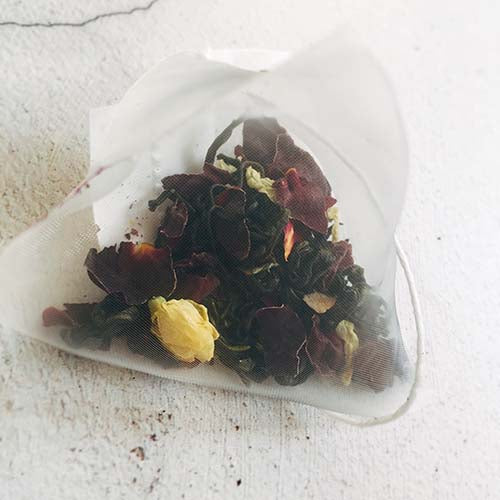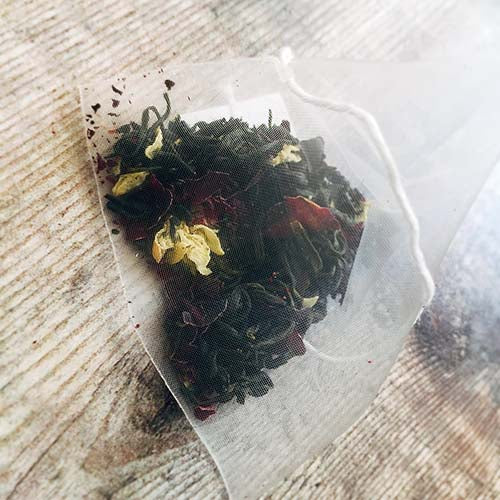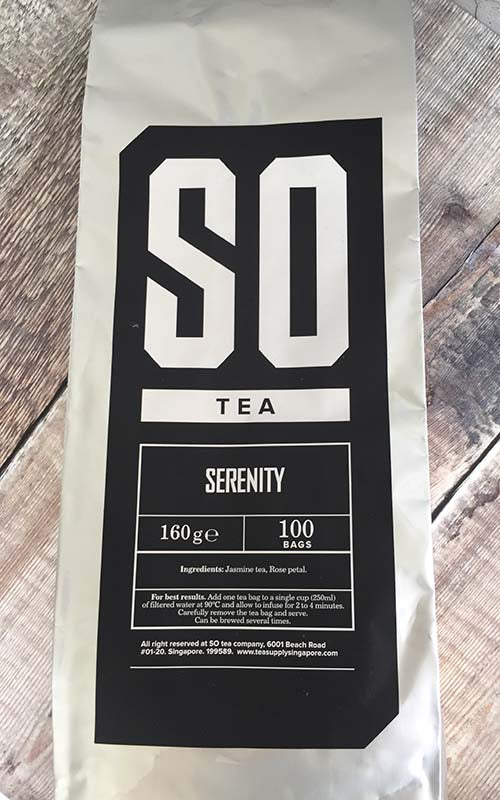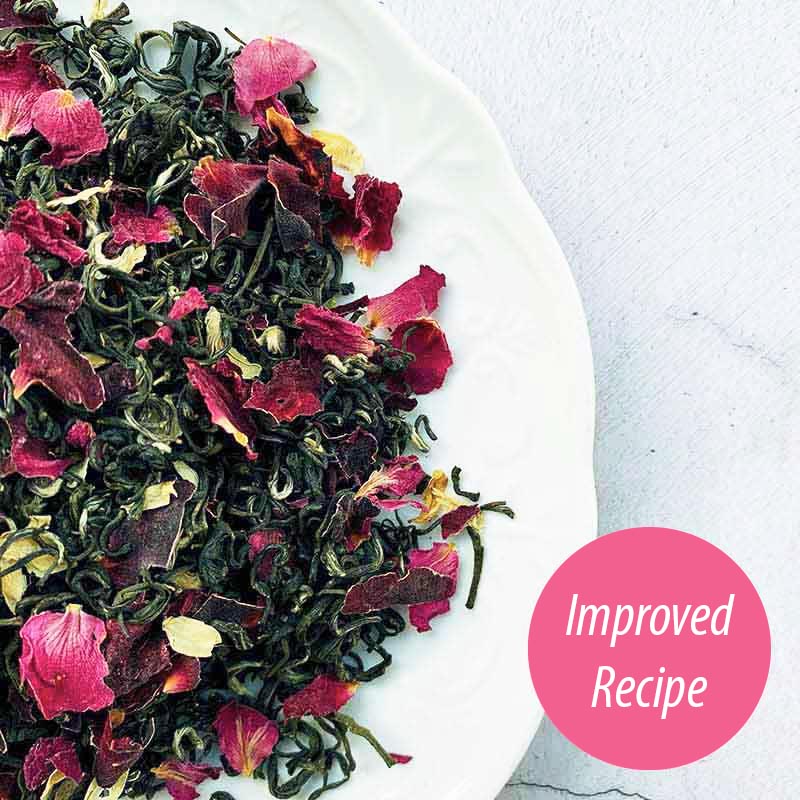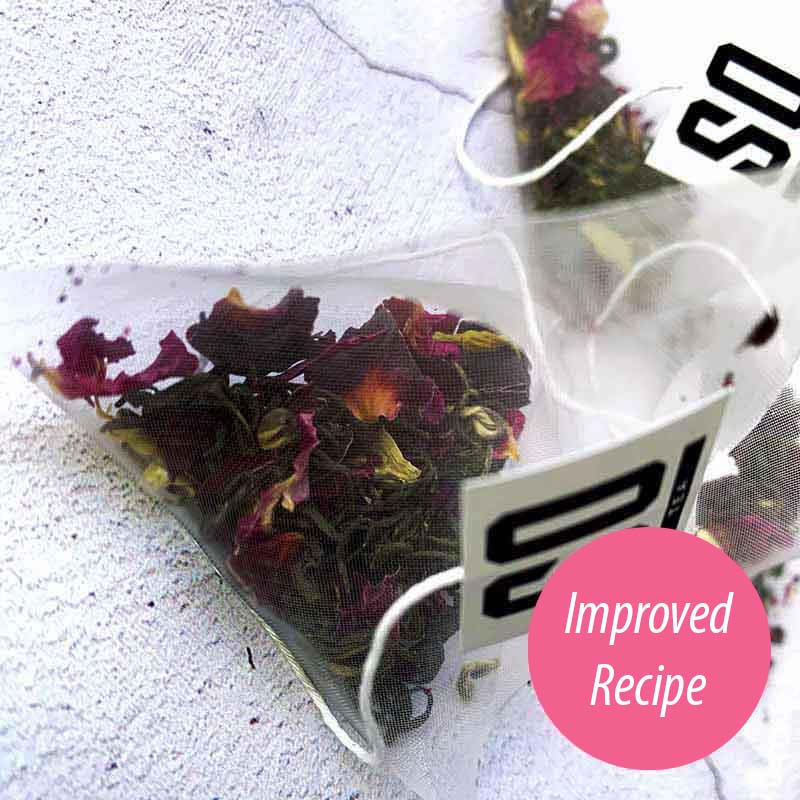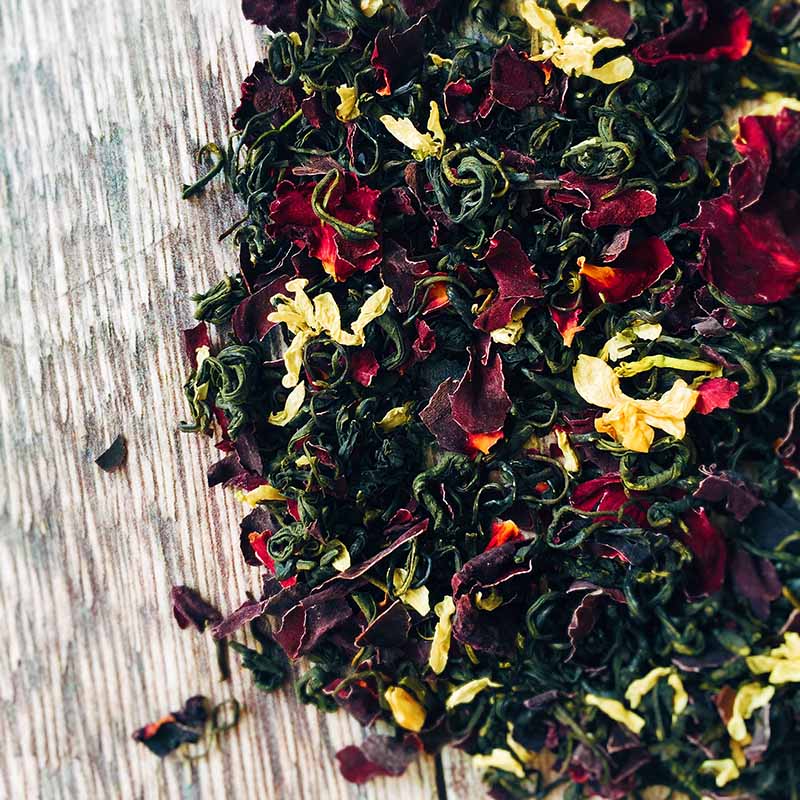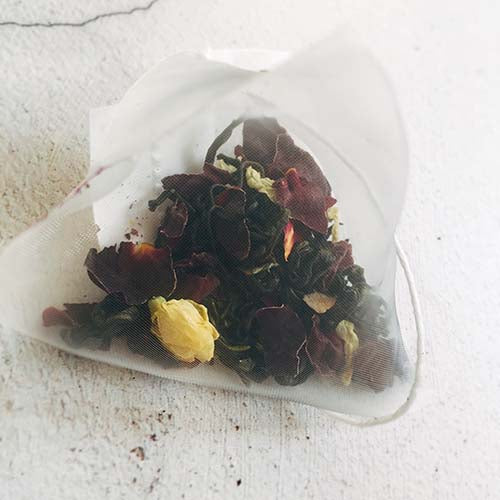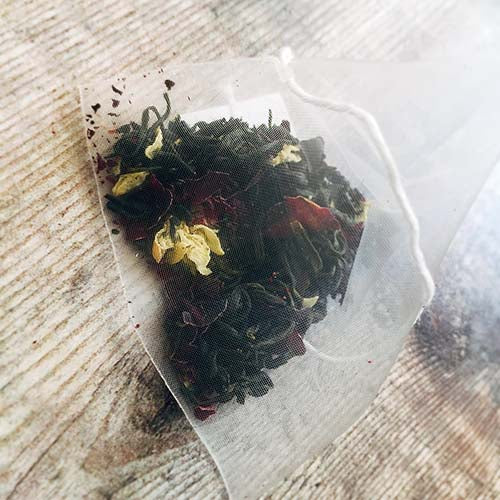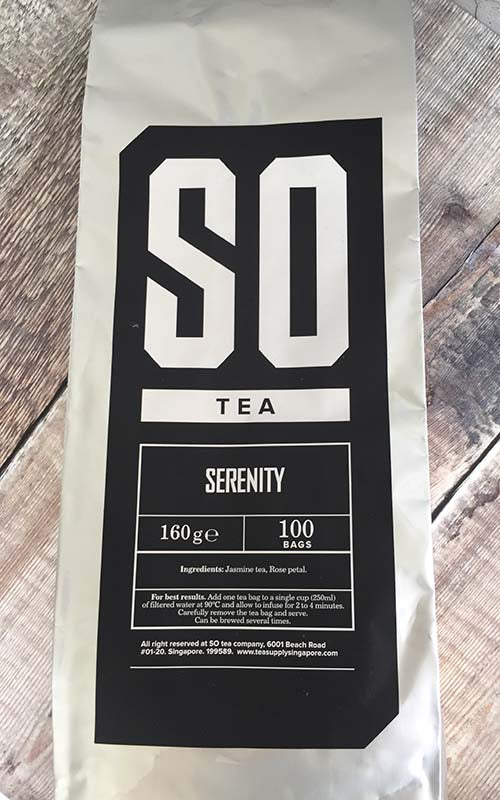 Wake up and smell the roses! Delight in the delicate jasmine and rose fragrances intertwined in this naturally scented tea. Feel relaxed and beautiful with this Jasmine Rose beauty.

This tea is made in the season of the most fragrant Jasmine blossom -September, using spring-harvested high mountain green tea as a high-quality base. They are scented with fresh half-opened jasmine blossoms by layering up teas and fresh jasmine blossoms one on top of another, allowing the fresh fragrance of Jasmine blossom to be absorbed by the green tea naturally.
The jasmine flower color slowly turns to yellowish when its fragrance is fully extracted, and new jasmine blossoms are topped up to join the process. A good grade of fragrant jasmine tea requires multiple times of this natural scenting process, and once it is done, the fragrance-filled green tea leaves are quickly dried to lock in the aroma.
To achieve a good result, we control the quality base of the tea, the scenting season must be in the peak of jasmine blossom month, and we bring good teas, follow great flowers, and take advantage of good weather. We usually work overnight to ensure each leaf is scented just right, but not being fermented due to the overnight temperature rise during scenting. After the final result is out, we label it with different batches, cup, evaluate, and grade it, and here it comes into your cup.
We really hope you find it lovely just like we do. :)
Ingredients List:
Jasmine tea, Jasmine flower, rose petals.
Brewing Guide:
1 tea bag, 250ml, 80 degree C.elsius 
The most amazing flowery aroma lies within its first two minutes. After three minutes, the strength of green tea can take control of the leading profile. 
1 tea bag can make approximately 2-4 brews.