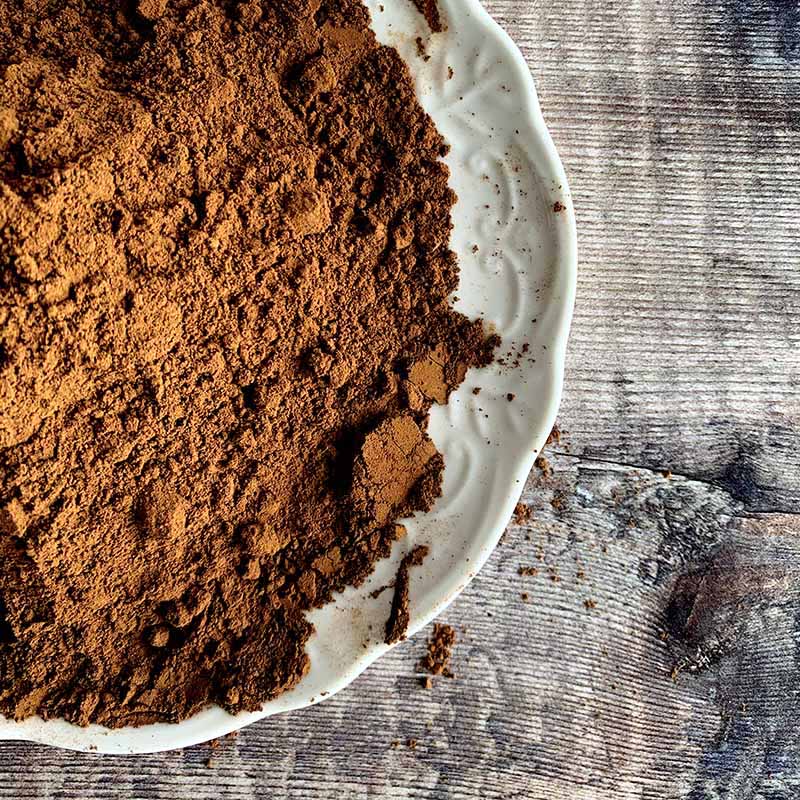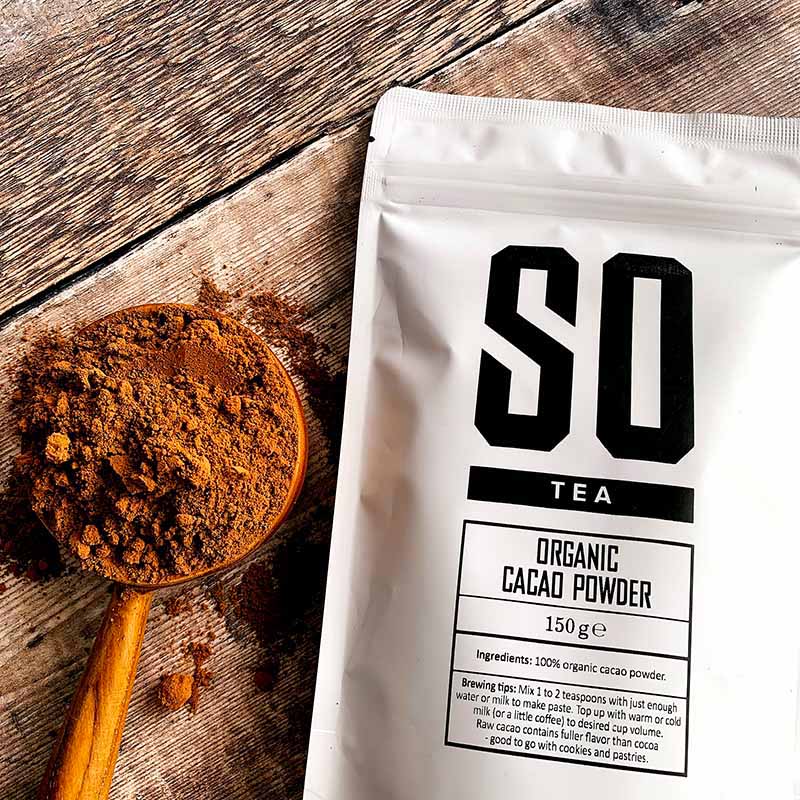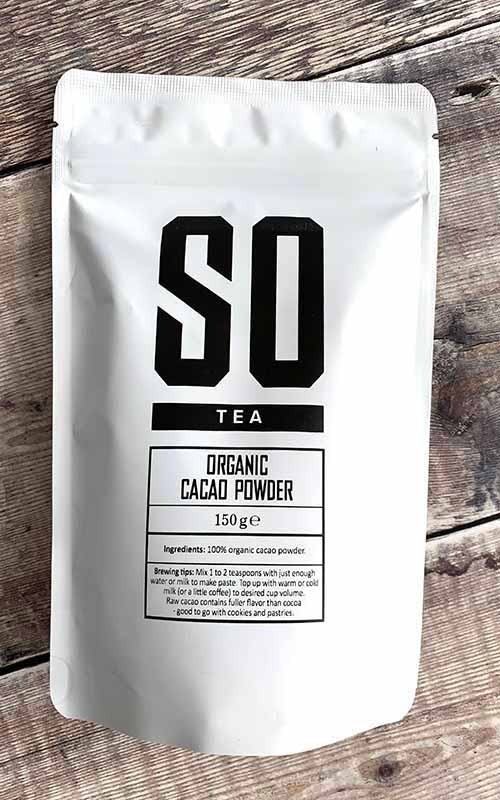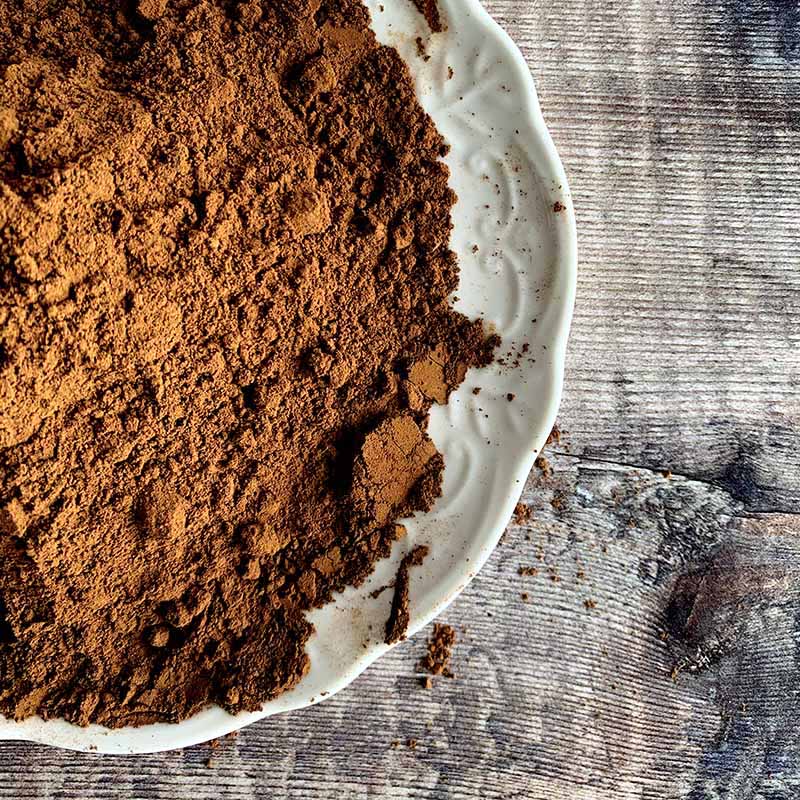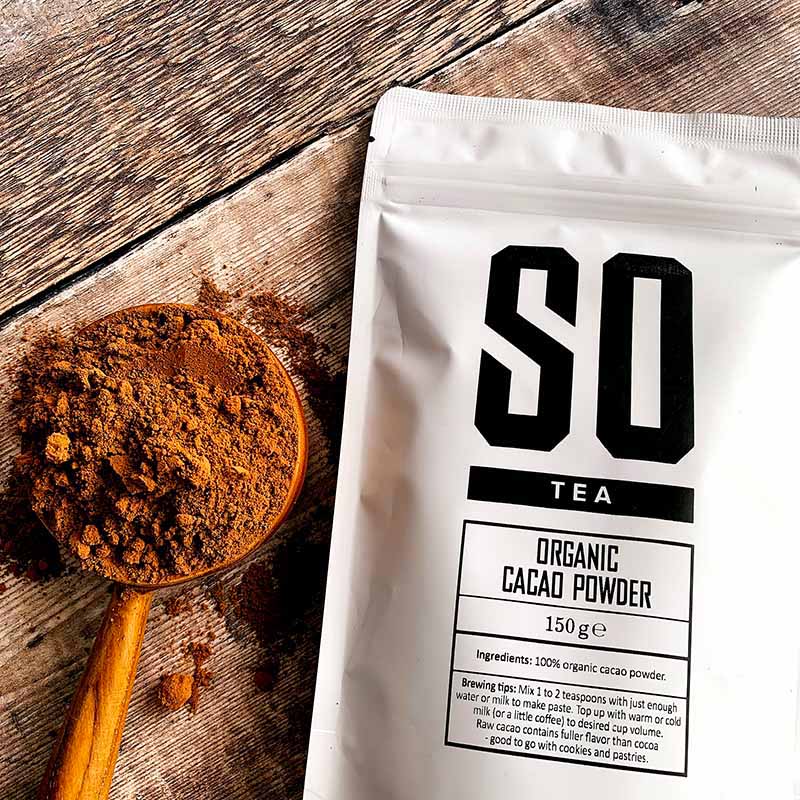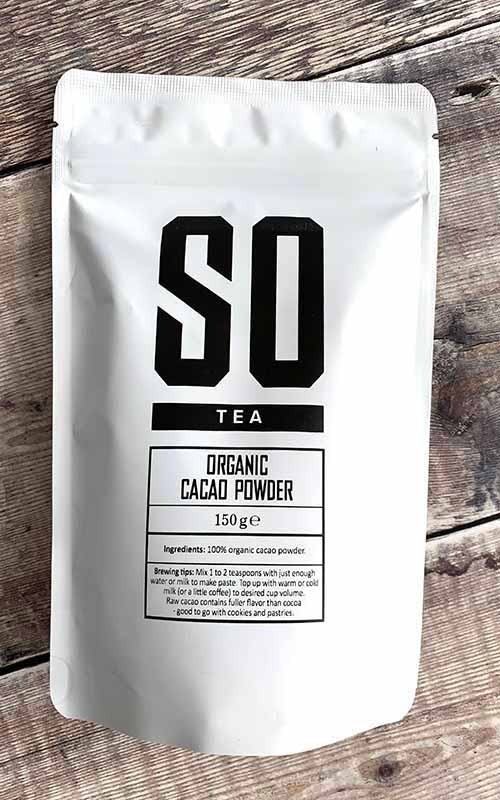 So Tea
Organic Cacao Powder
The best organically-grown cacao beans sourced from Peruvian farming communities who cultivate them in an ecologically sustainable manner.

This 100% organic raw cacao powder is processed at a low temperature to retain most of its vitamins and minerals. It is one of the foods with the highest antioxidants, and also contains iron, magnesium, and dietary fiber.
Its benefits include helping to lower blood pressure, bad cholesterol, and risk of blood clot.
Certified Organic, non-GMO, Raw, Gluten-free, and Vegan.
Ingredients List:
100% Organic cacao powder.
Brewing Guide:
Raw cacao has a much fuller flavour than many other cocoa powders, which is wonderful for brownies, cookies, and cakes.

Add a spoonful to your smoothies, oatmeal, and granola for a delicious way to start the day.
You can also use it in your baked goods and raw energy balls, or make it into the best cup of hot chocolate to warm your heart!