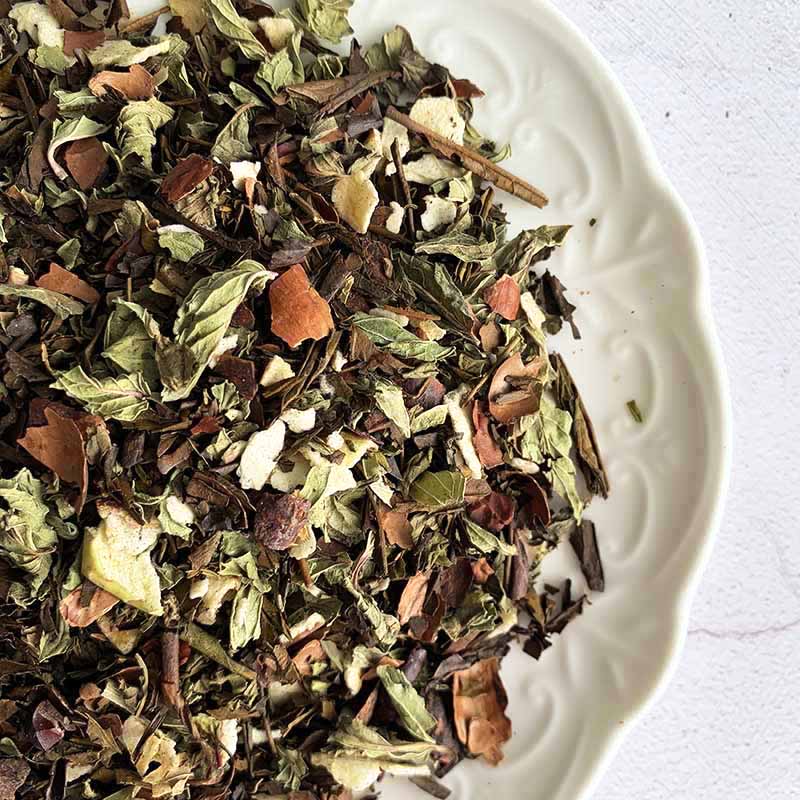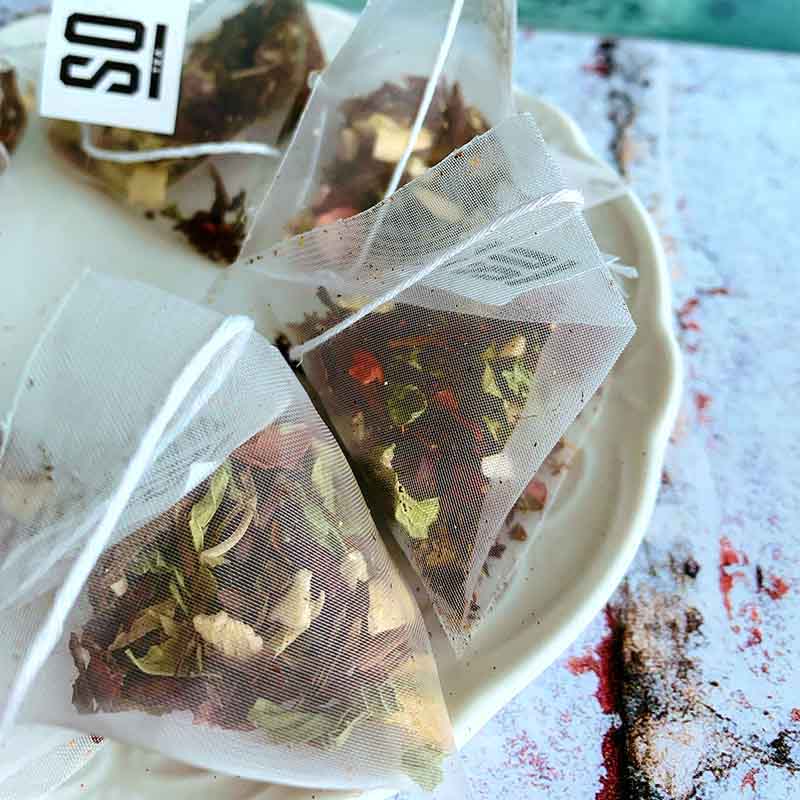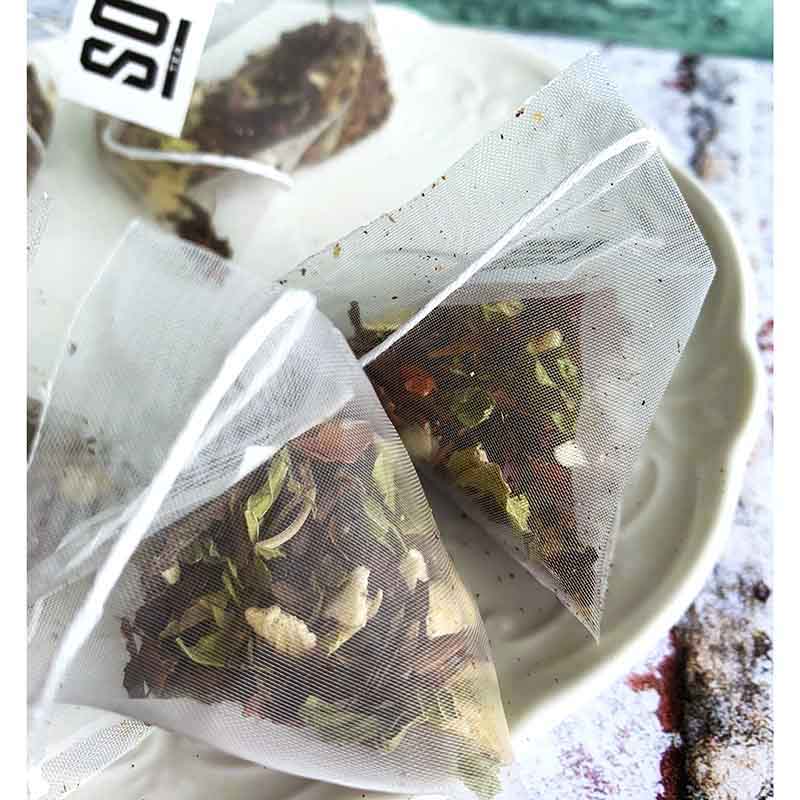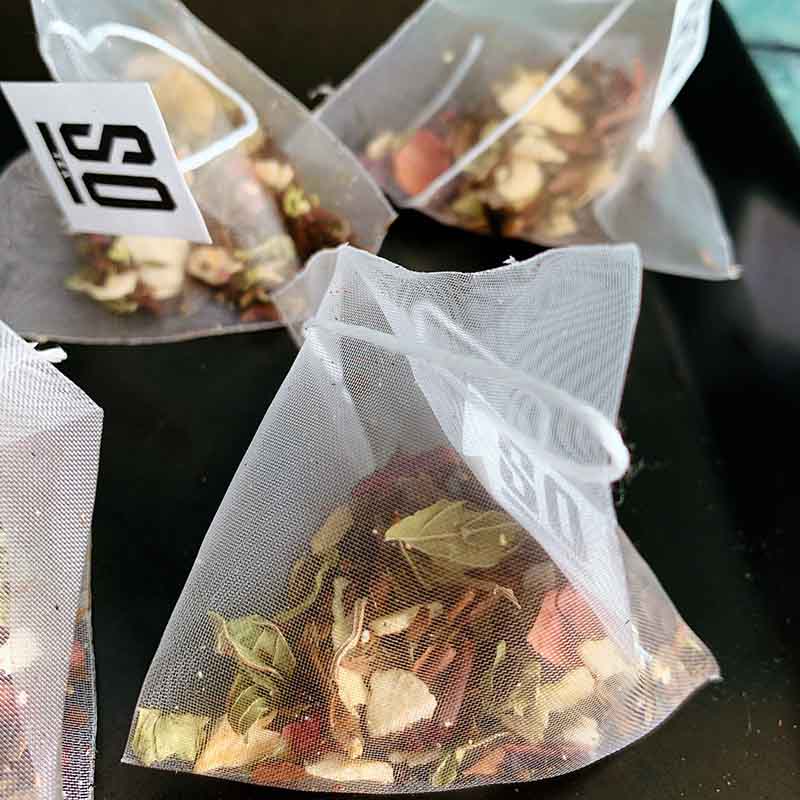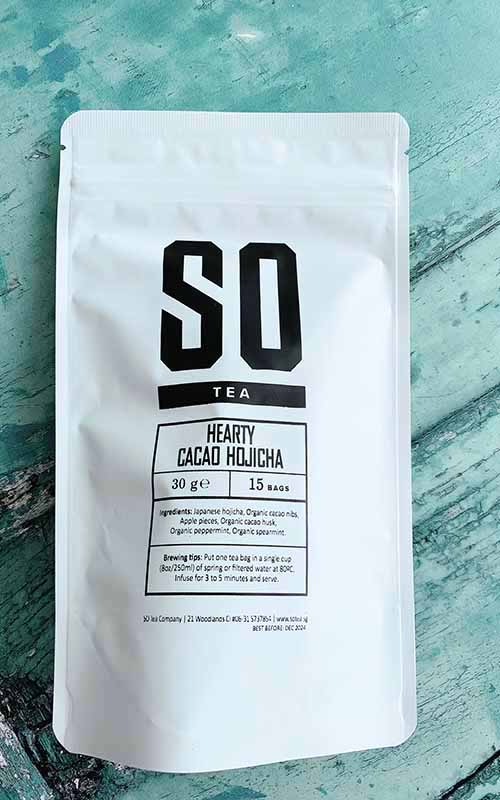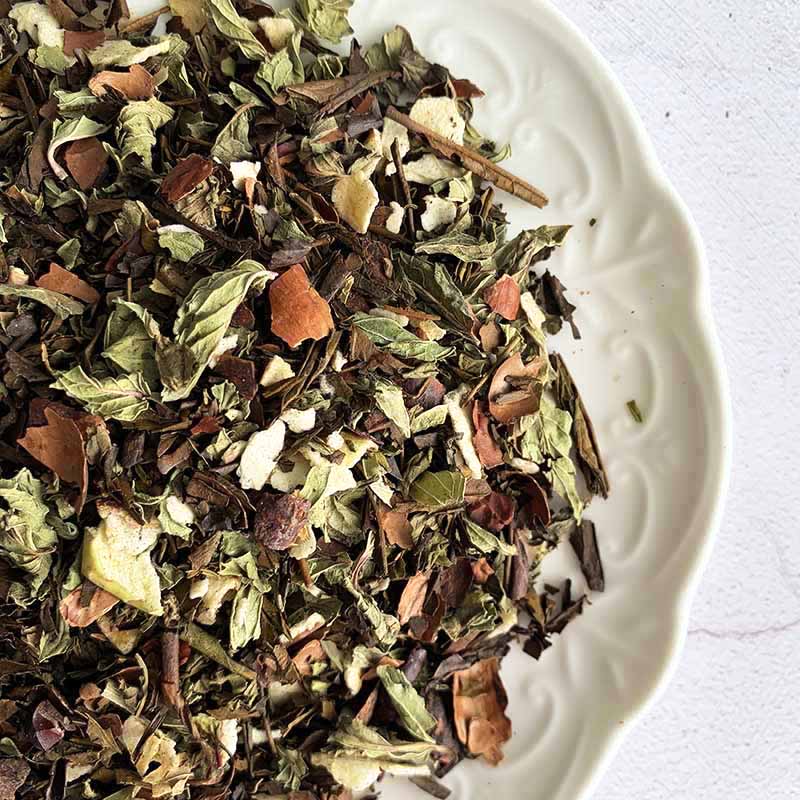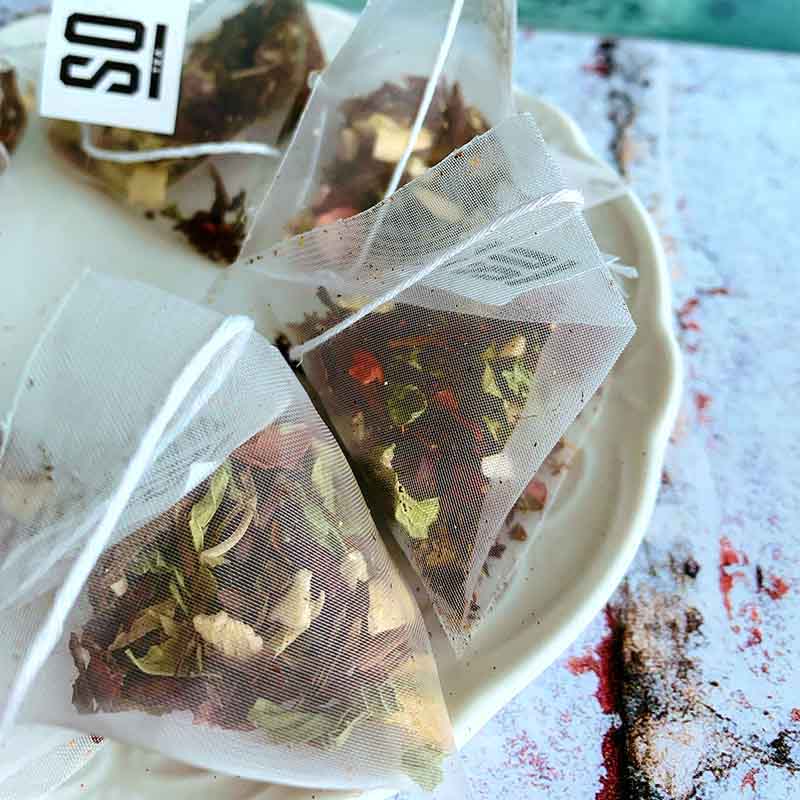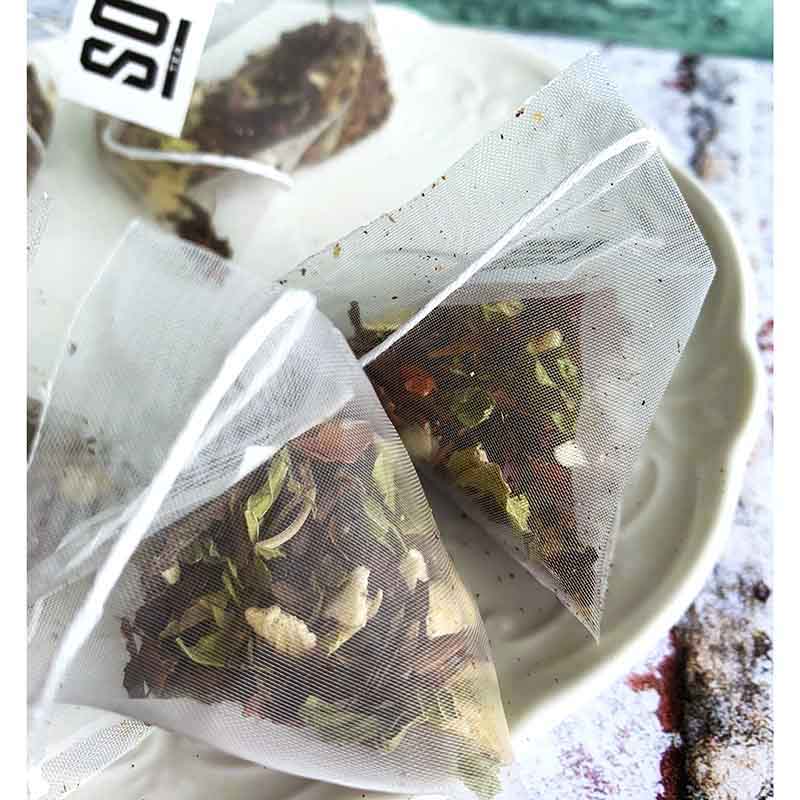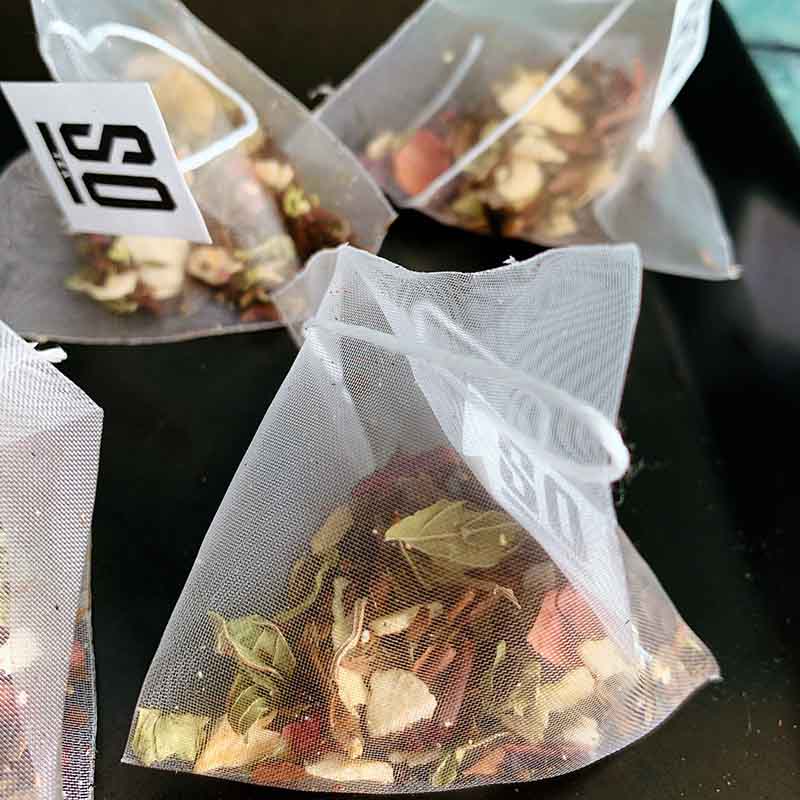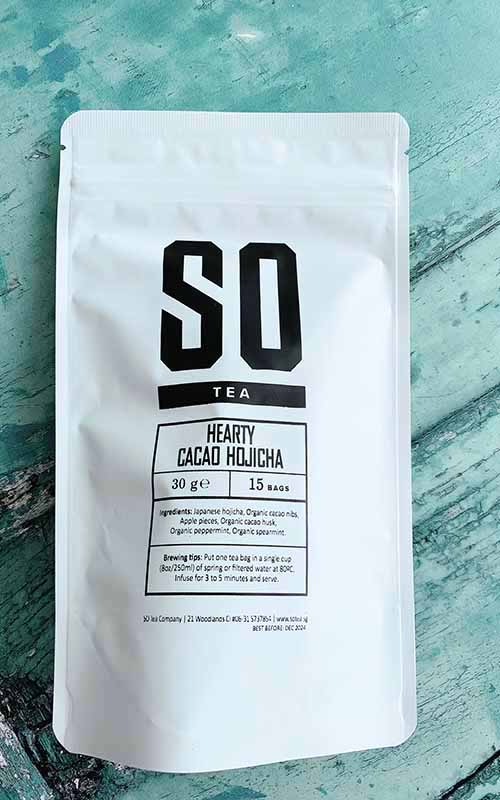 SO TEA
Hearty Cacao Hojicha - support a cheerful mood & healthy heart.
This is a pick-me-up tea with no intense caffeine.
It has a nice roasted, aromatic hojicha as a base, with a hint of chocolate, mint, and a tiny bit of sweetness from the apples. Not only is it yummy and promotes digestion, but it is also loaded with natural ingredients that may support a healthy heart and naturally elevate your mood. 
Japanese Hojicha is believed to have almost zero caffeine and to support strong immunity and a healthy heart. Organic cacao husks are naturally loaded with antioxidants, fight free radicals, and reduce inflammation. Organic cacao nibs promote heart health and improve your mood.
Ingredients List:
Japanese hojicha, Organic cacao nibs, Apple pieces, Organic cacao husk, and more...

Brewing Guide:
8 oz or 250 ml water, 80 degrees C, 3-5 minutes.