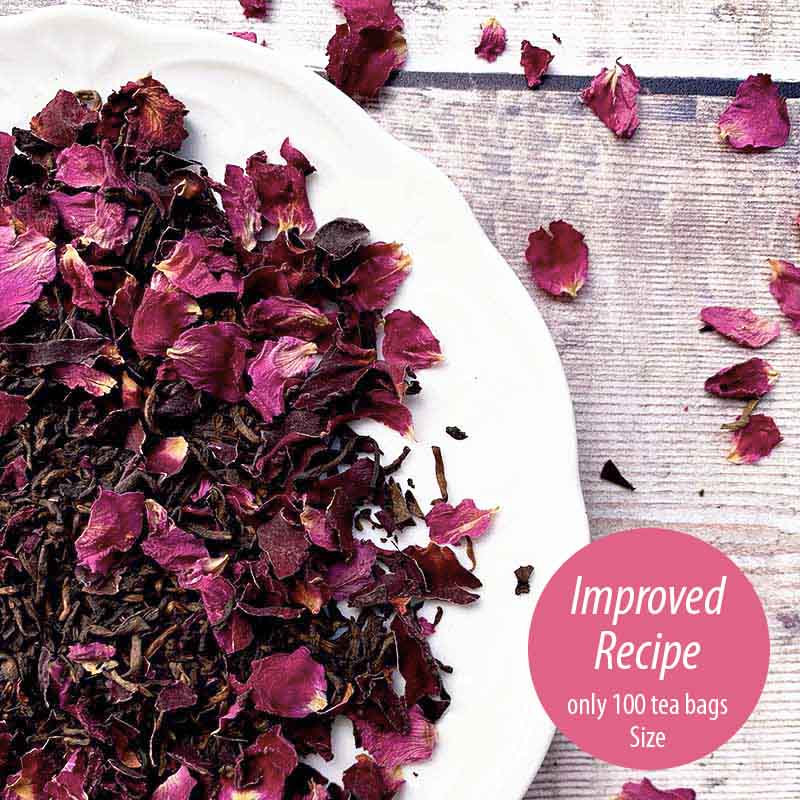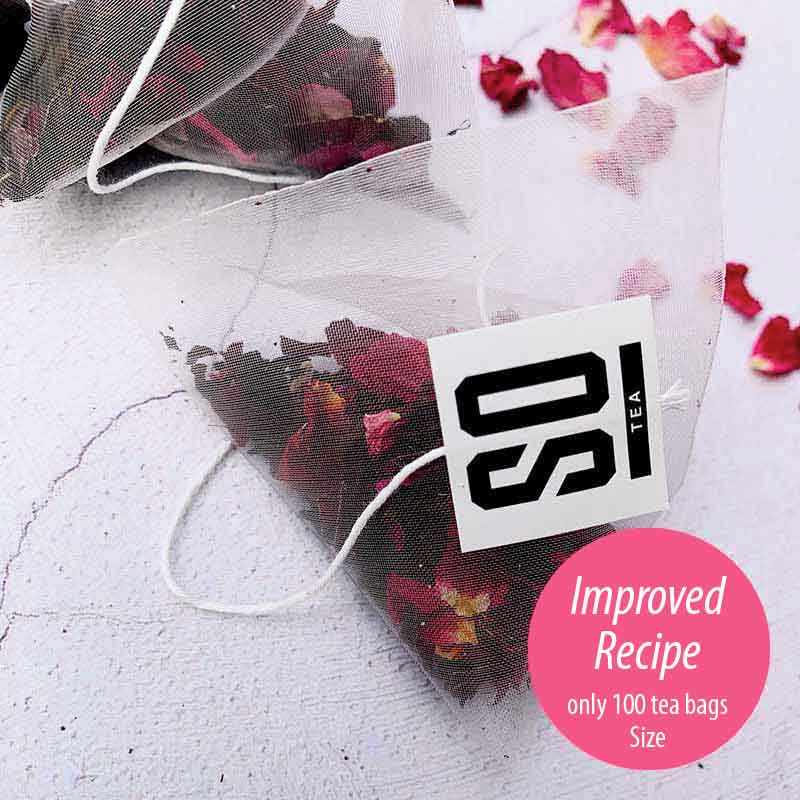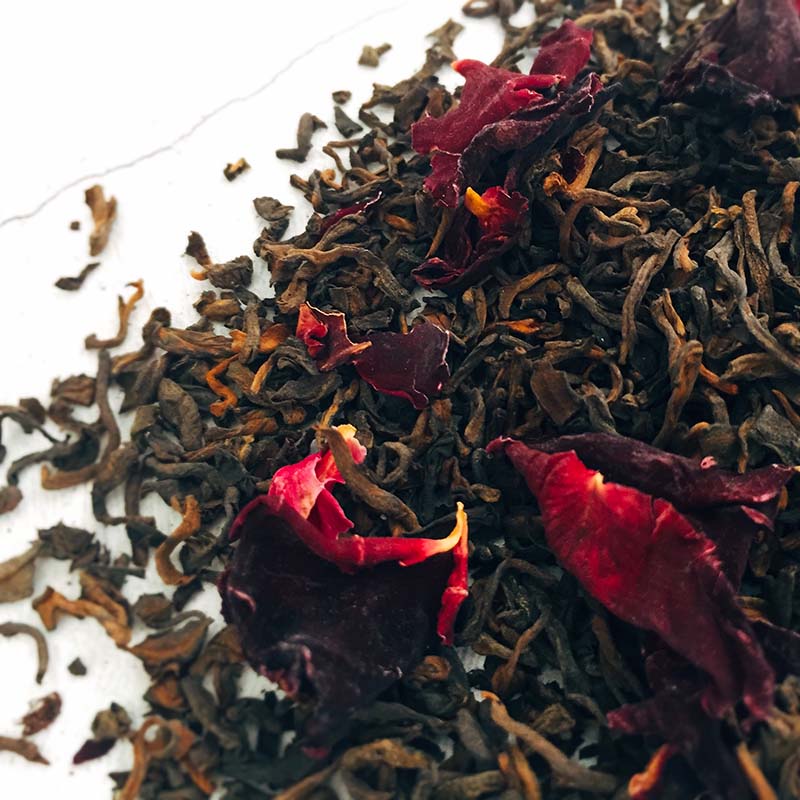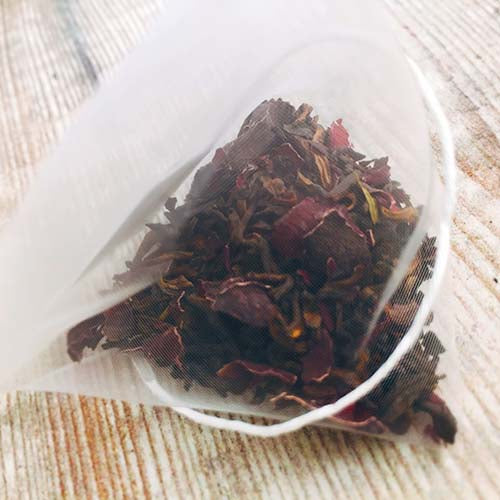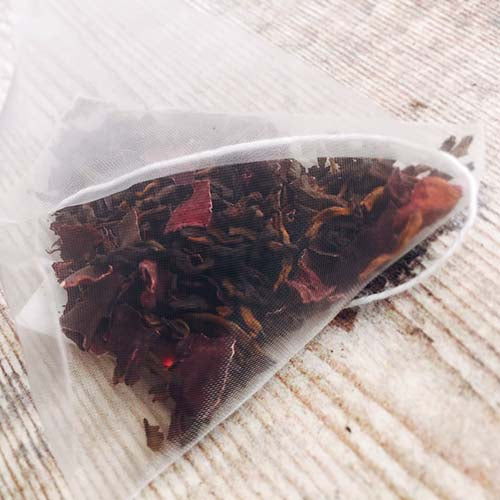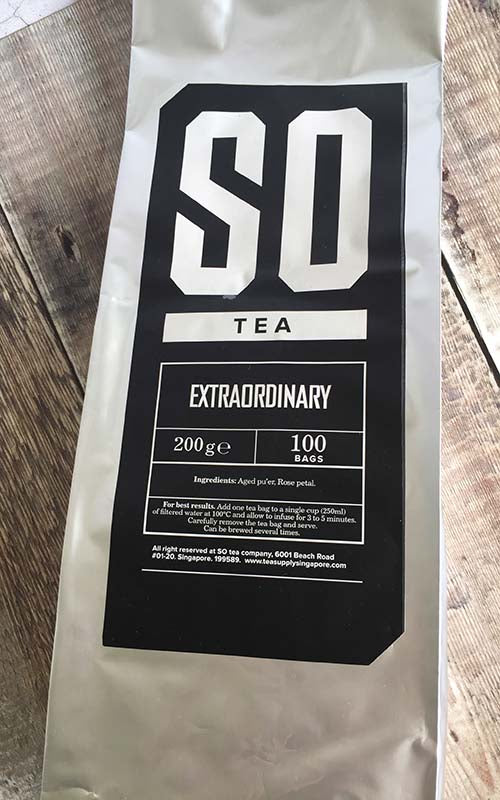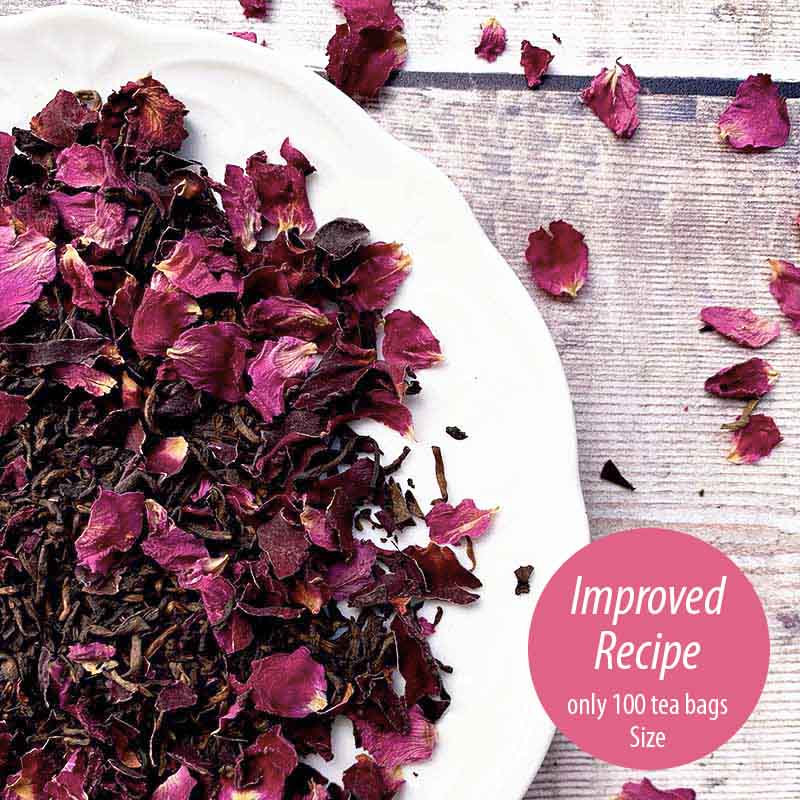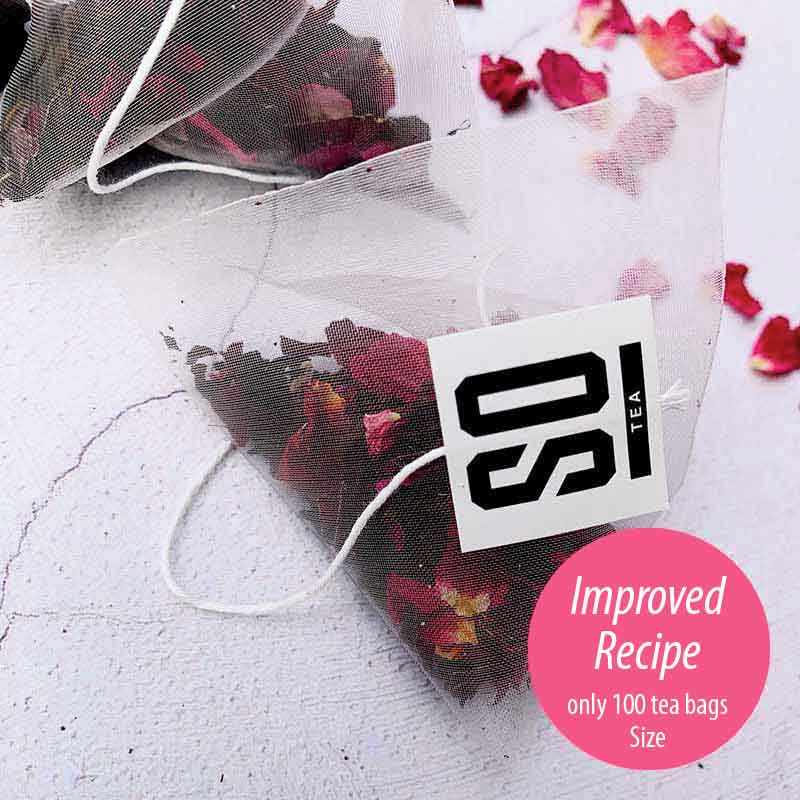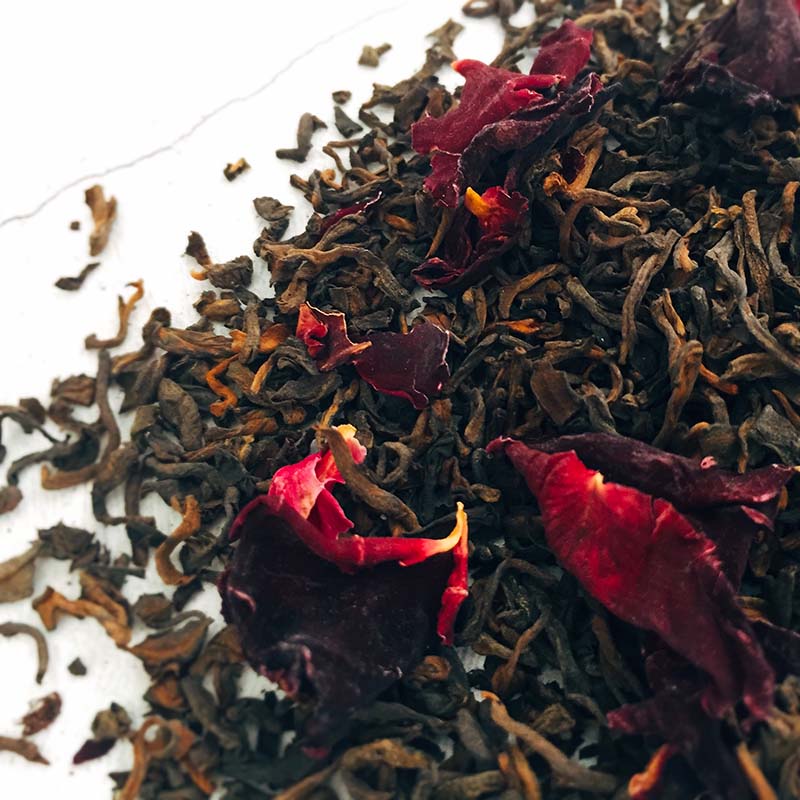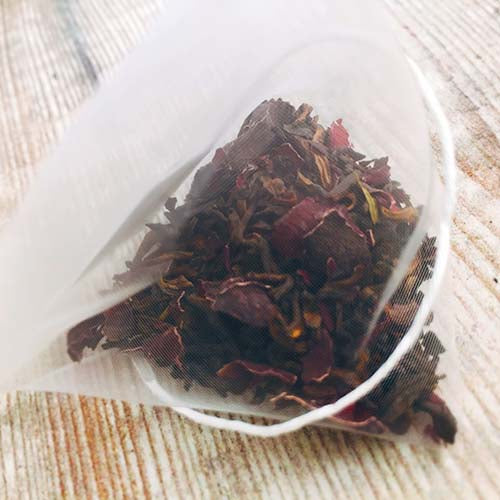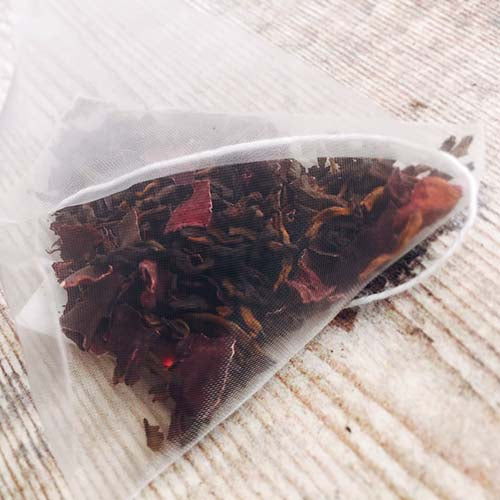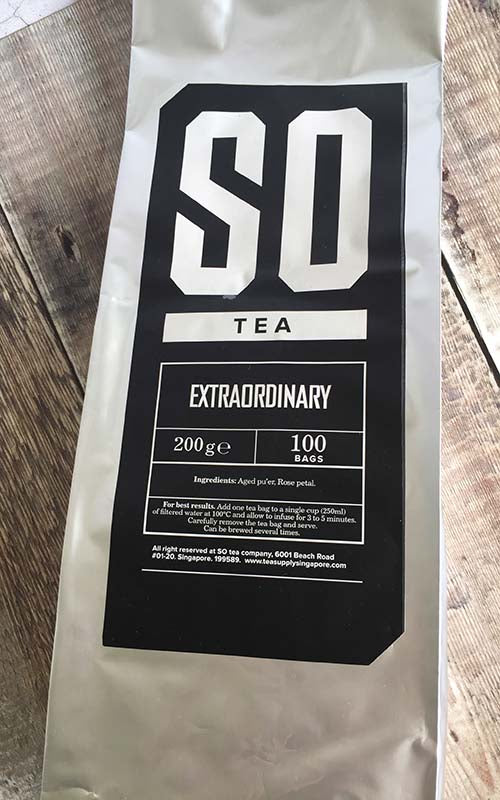 So Tea
Extraordinary-Premium Rose Pu'er
Aged Pu'er & Rose
Taste this delicate aged Pu'er enriched with refined rose petals and feel beautiful and subtle in this sophisticated Rose tea.
This premium-grade aged Pu'er has a unique fragrance that was slowly built up over its years of the fermentation process, adding a note of romantic rose sweetness. It is a perfect tea for any time of the day.
Ingredients List:
Aged Pu'er & Rose Petals. 
Brewing Guide:
Step 1: Revive the delightful aroma of this Aged Pu'er Rose tea.
Put 1 tea bag in a cup, fill half of the cup with 80 degree Celsius water. Make sure the water level covers the tea bag. Leave for 6 seconds and pour out the water.
Step 2: Make a delicious cup of tea.
Fill the cup full with approximately 80 degree Celsius 250ml water and enjoy. Savor the fragrant roses in its first 2 min brew, or wait a bit longer if you prefer a stronger tea.
One tea bag can make approximately 4 brews.