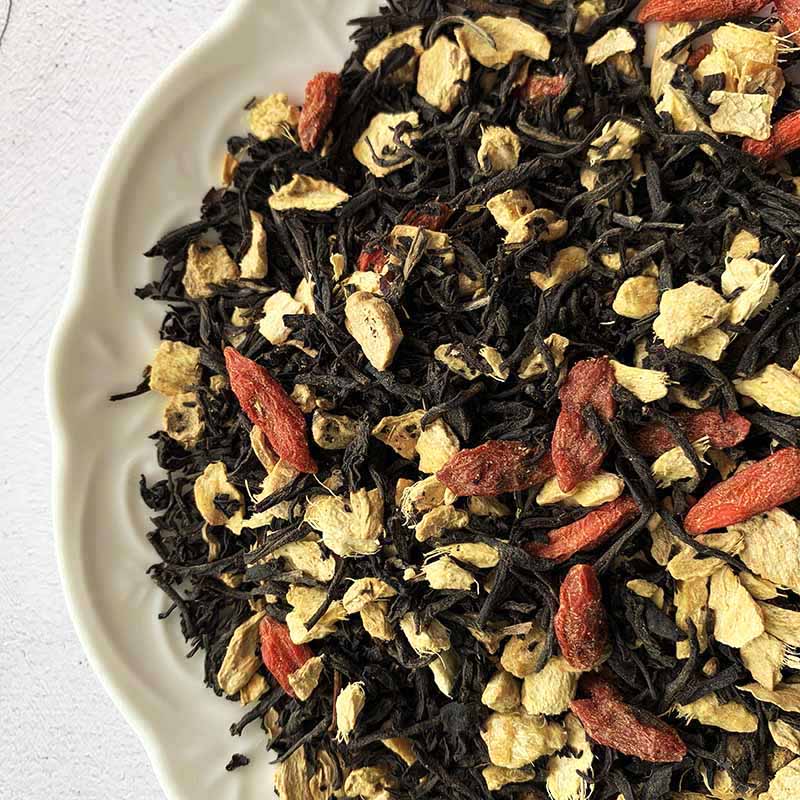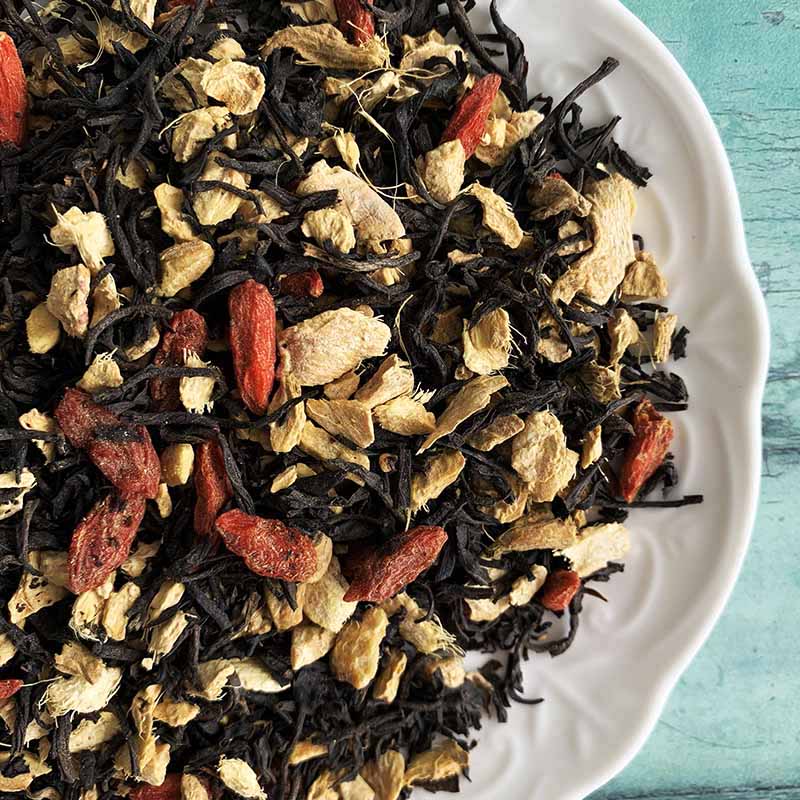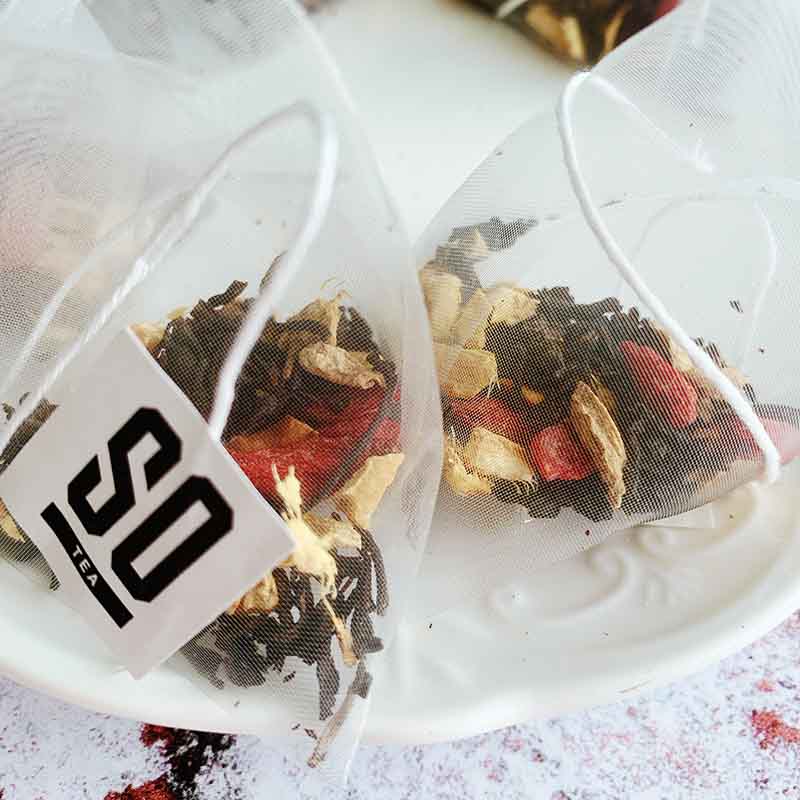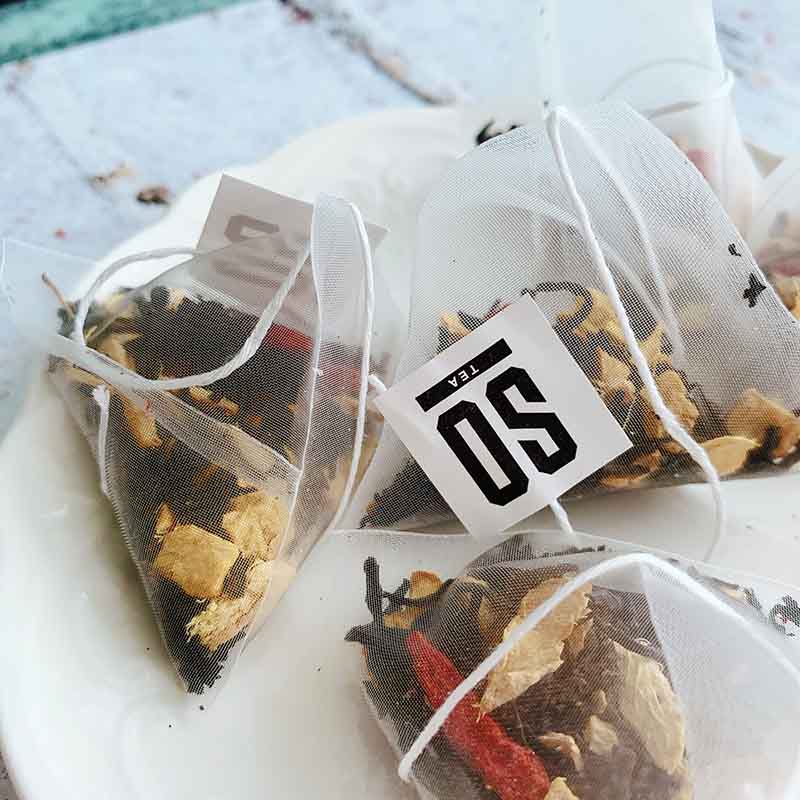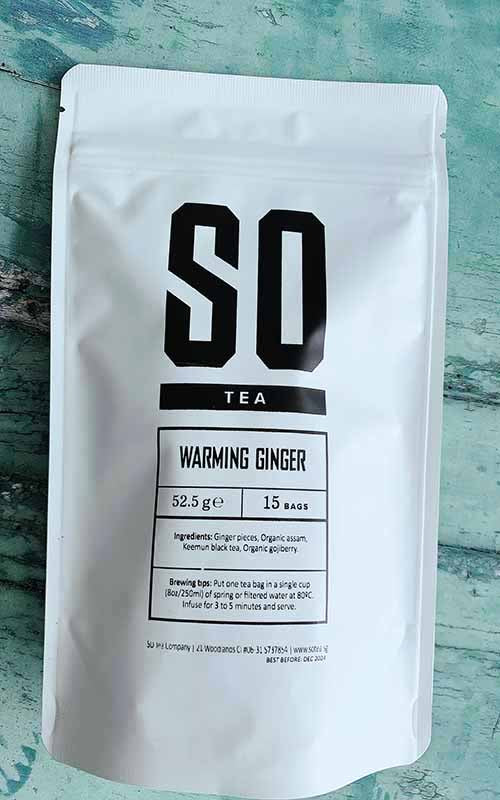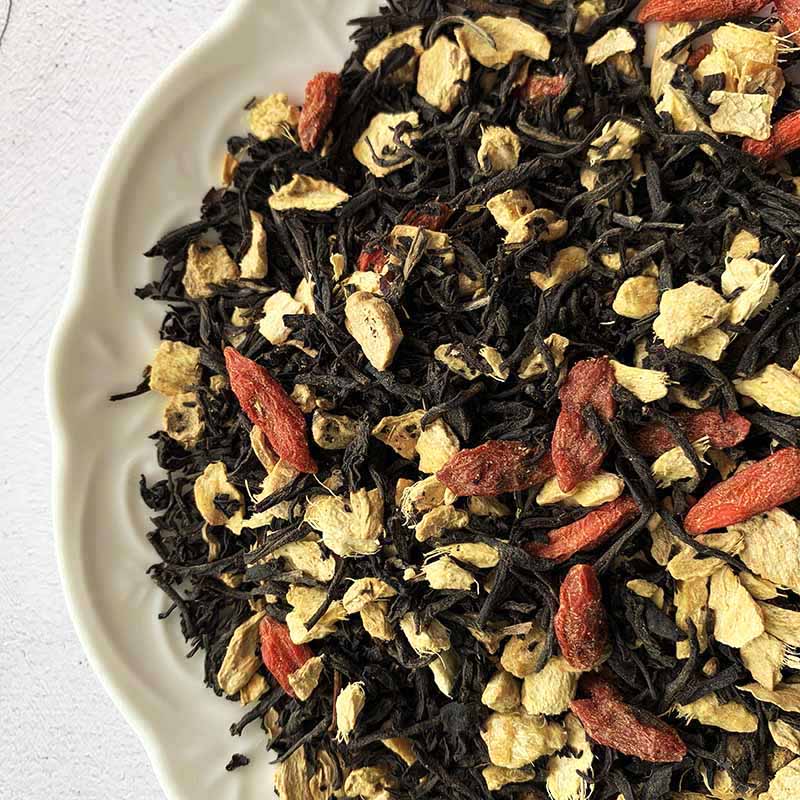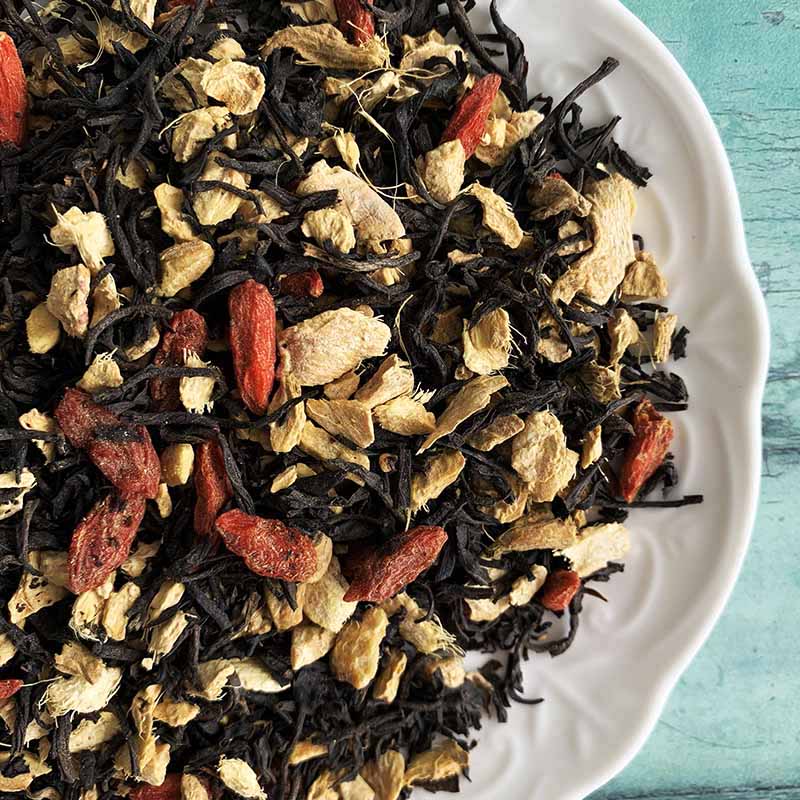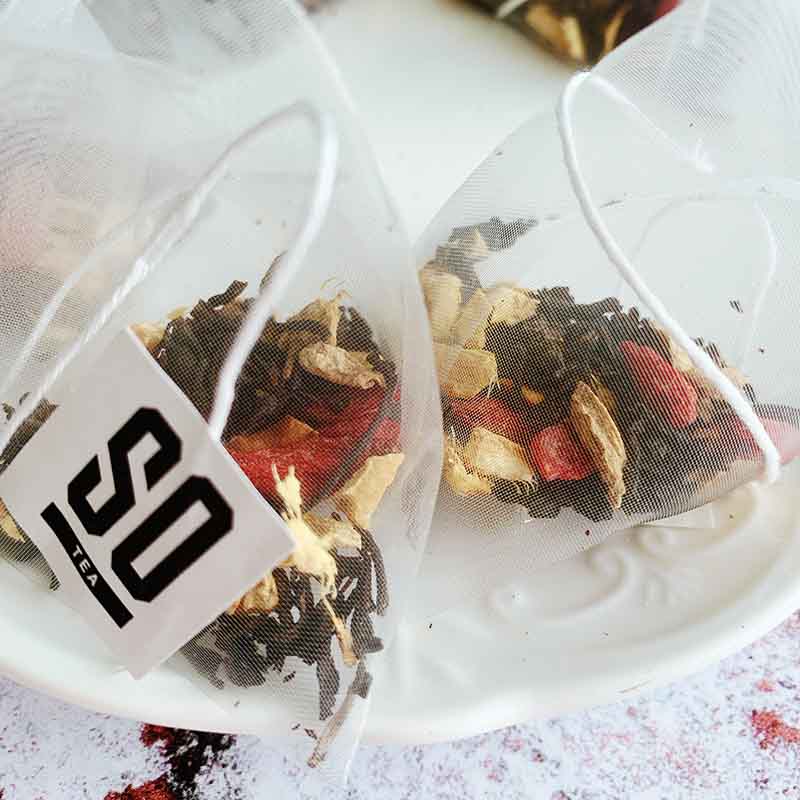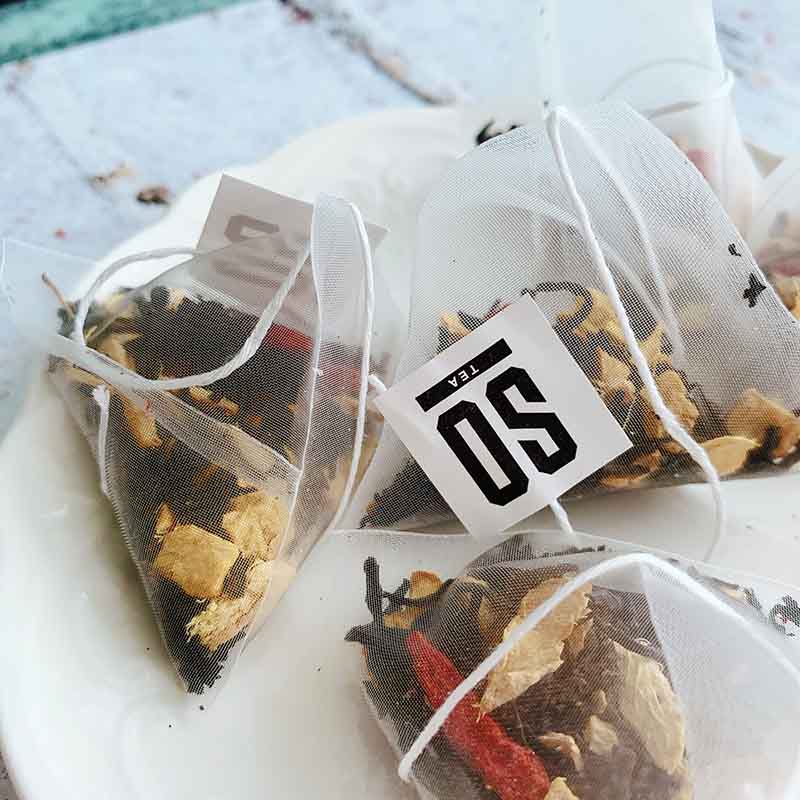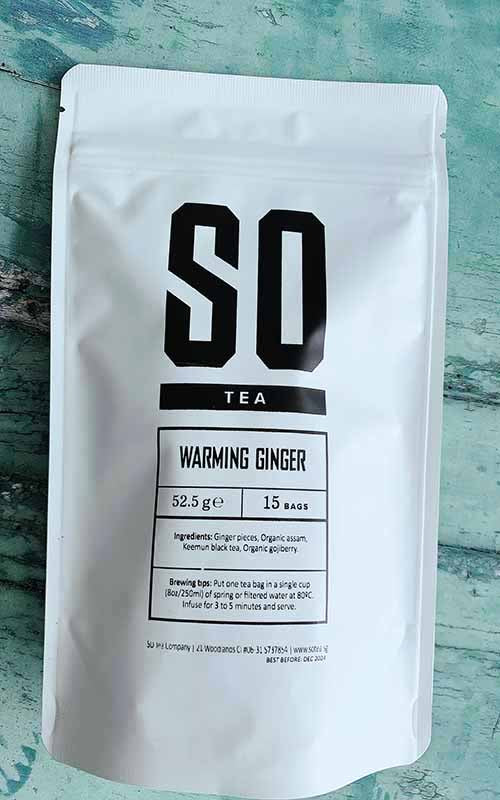 A delightful Ginger Black Tea comes with super organic gijiberries, which contain properties that may help to release excess gas, reduce inflammation, promote relief from uncomfortable tummies, cramps, or joint pain, and help fight cold symptoms.
Ingredients List:
Ginger pieces, Organic Assam, Keemun black tea, Organic goji berry.

Brewing Guide:

1 to 2 teabags per serving. Once a day. Best paired with a light and healthy breakfast.
Have it without milk:
1 teabag, 8 oz or 250 ml water, 80 degrees C water, 3-5 minutes.
Have it with milk:
2 teabags, 8 oz or 250ml, boiling water, 5 min, serve with fresh milk.